From the Open-Publishing Calendar
From the Open-Publishing Newswire
Indybay Feature
Rare Mountain Fox in California and Oregon Closer to Endangered Species Act Protection
SAN FRANCISCO— The Center for Biological Diversity reached a legal agreement (see PDF) late Monday, September 23, requiring the U.S. Fish and Wildlife Service to make a decision on Endangered Species Act protection for the Sierra Nevada red fox. The Center petitioned for protection for the fox in 2011, leading to a determination by the Service in 2012 that the rare mountain dweller may warrant protection. As a result of Monday's agreement, the Service will make a decision on the fox's protection by 2015.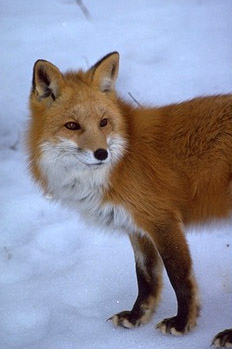 "There are maybe 50 Sierra Nevada red foxes left in the world," said Tierra Curry, a conservation biologist at the Center. "Endangered Species Act protection is the only way to stop this gorgeous animal from disappearing forever from California and Oregon."
The foxes live in remote, high mountains in the Sierra Nevada and Cascade ranges south of the Columbia River. The fox has undergone drastic population declines due to logging, grazing, poisoning, trapping and off-road and over-snow vehicles. Climate change is projected to shrink the fox's habitat even more dramatically as warming pushes it farther up mountain slopes.
Only two California populations of Sierra Nevada red foxes are known today. One, near Lassen Peak, includes only 20 breeding foxes. Eight foxes have been confirmed on Sonora Pass since 2010, when a population was discovered there. In 2011 and 2012 photos near Crater Lake, Sparks Lake and Mount Hood in Oregon captured images of what are thought to be Sierra Nevada red foxes.
Active at night, Sierra Nevada red foxes den in earthen cavities, winter in mature forest and summer in high meadows, fell fields, talus slopes and shrub lands. Their diet consists of rodents, small mammals, fruit, birds, insects and carrion. They are born into one of three color phases (red, black or cross) and are distinguishable from other native foxes by their black-backed ears and white-tipped tails.
The fox is one of 10 species across the country that will receive protection decisions under Monday's settlement. The species — two birds, two amphibians, two reptiles, a fish and two freshwater invertebrates — are facing extinction for many reasons, chief among them habitat loss, pollution, and sea-level rise from climate change. They include a New England songbird, the eastern hellbender salamander, the Florida Keys mole skink, Suwannee moccasinshell mussel, Panama City crayfish, MacGillivray's seaside sparrow, boreal toad, bridled darter fish, and critical habitat for the loggerhead sea turtle.
Under a landmark settlement agreement reached with the Service in 2010 for 757 imperiled species across the country, the Center can seek expedited protection decisions for 10 species per year. As a direct result of that agreement, 109 species have been protected so far, and another 61 have been proposed for protection.
The Center for Biological Diversity is a national, nonprofit conservation organization with more than 625,000 members and online activists dedicated to the protection of endangered species and wild places.
http://www.biologicaldiversity.org/news/press_releases/2013/sierra-nevada-red-fox-09-24-2013.html
SAVING THE SIERRA NEVADA RED FOX
The largest of the true foxes, the red fox is also the most widespread, found across the entire northern hemisphere. But the secretive Sierra Nevada red fox — genetically and geographically distinct from all other red foxes — inhabits remote, high-elevation reaches of the Sierra Nevada and southern Cascade Mountains. Unfortunately, this unique animal is one of the rarest mammals in North America and is now limited to only two tiny California populations that likely consist of fewer than 50 — and possibly even fewer than 20 — individuals.
Already highly vulnerable to extinction due to its perilously small population size and reduced genetic diversity, this fox faces many dire threats to its habitat, including logging, off-road and over-snow vehicles, livestock grazing and fish stocking. The fox is also endangered by climate change, which has already caused hotter and drier conditions in the Sierra Nevada and is projected to shrink the fox's habitat as temperatures warm and push the animal farther up mountain slopes.
To save this imperiled fox before its few remaining individuals are lost, in April 2011 the Center petitioned for its protection under the Endangered Species Act. When the U.S. Fish and Wildlife Service failed to protect the fox, we filed a notice of intent to sue in 2013.
http://www.biologicaldiversity.org/species/mammals/Sierra_Nevada_red_fox/index.html
http://www.biologicaldiversity.org/
Photo Courtesy of the USDA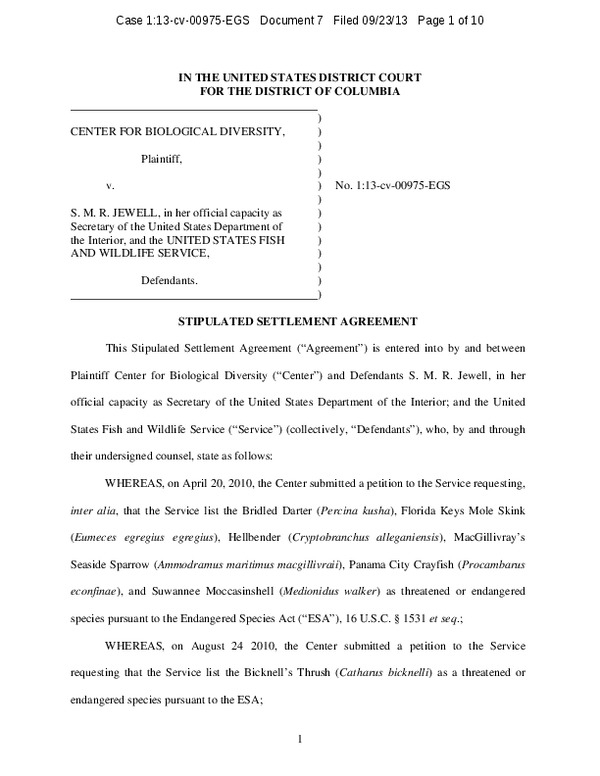 We are 100% volunteer and depend on your participation to sustain our efforts!
Get Involved
If you'd like to help with maintaining or developing the website, contact us.