From the Open-Publishing Calendar
From the Open-Publishing Newswire
Indybay Feature
Related Categories:

Americas | International | Environment & Forest Defense | Global Justice & Anti-Capitalism | Racial Justice
Solidarity with Indigenous people of Honduras and COPINH
In solidarity with COPINH and Indigenous communities in Honduras and against oppressive land grabbing, criminalization and military brutality



 On April 1st 2013, the Indigenous Lenca community of Rio Blanco initiated
a road block to stop the construction of the Agua Zarca Dam in their
territory.  The dam project--involving two companies, DESA and 
SINOHYDRO--is illegal, violating ILO Convention 169 on "the right of Indigenous peoples to determine their own process of 
development." The Honduran government claims to respect indigenous rights
 but failed to consult or receive the permission for the project by the 
people who have lived on this land for generations and depend on the land 
to harvest their corn, beans, yucca, plantains, and other crops to survive.
 If the dam is constructed it would cause severe environmental damage,
 including but not limited to flooding of their vital food crops. The 
community lives off of the land, and the dam would destroy their way of
life.
Along with death threats, physical attacks, a murder, and a kidnapping in the Rio Blanco community, the 
company DESA, along with the Honduran government, launched a campaign attempting to frame COPINH (Civic Council of Popular and Indigenous Organizations of Honduras) as criminals, accusing them of being violent and armed usurpers of land. On Sept 12th, three members
of COPINH will have a hearing that will decide if the case will go to 
trial. COPINH has been publicizing this story through their radio station, giving a voice to the community, taking legal steps
to defend community members, bringing in volunteers and international watch people, and
helping with food and funds to keep the blockade manageable and sustainable.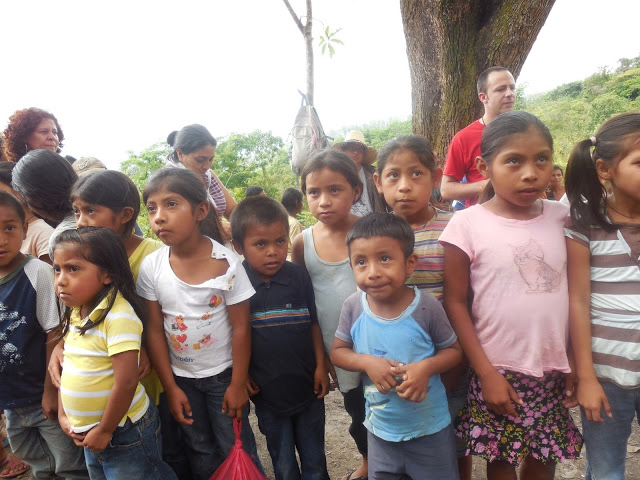 COPINH and the international community ask for the Honduran Government to:

1. Drop all judicial charges against Berta Caceres, Tomás Gomez, Aureliano Molina, and others peaceably defending their land
2. Cancel the damming concession on the Rio Gualcarque, and stop Project Agua Zerca
3. Respect Convention 169 of the International Labor Organization requiring free, prior, and informed consent by indigenous peoples before development projects may proceed on their lands, and the Honduran constitution requiring protection of the lands and rights of indigenous communities and all ancestral territories
4. Stop the violence against indigenous communities.

Why is it important to stand in solidarity with COPINH and Indigenous communities in Honduras?

You are standing up for indigenous rights, a right protected by international law, you are defending freedom of speech and the right to protest and organize, you are defending families, you are protecting the land and ecosystem in the region, you are protecting other communities by standing up to international 
companies that brutalize and steal land from the poor, you are taking a stand against brutality and corruption within
 governments internationally, you are fighting to keep cultural traditions alive for generations to come, you are supporting your own humanity and the human rights we all possess, and you are protecting communities globally by taking a stand against
 violence and repression

To get involved and stay tuned please visit rioblancocommunity.blogspot.com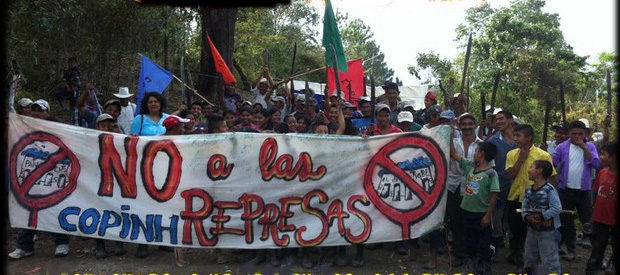 We are 100% volunteer and depend on your participation to sustain our efforts!
Get Involved
If you'd like to help with maintaining or developing the website, contact us.