From the Open-Publishing Calendar
From the Open-Publishing Newswire
Indybay Feature
Taiji deceives skillfully as tradition for eating , and shifts to dolphin-trade business.
Taiji / Wakayama p, deceives skillfully as tradition fishing for eating , and shifts to dolphin-trade
business.
Unless "the demand"of the dolphin shows in the world is lost, "the supply" from Taiji is continued.
Any longer, they are neither traditional culture nor traditional food culture.
This is surely the new business purpose.
The shift of these industrial contents should be blamed more from the world.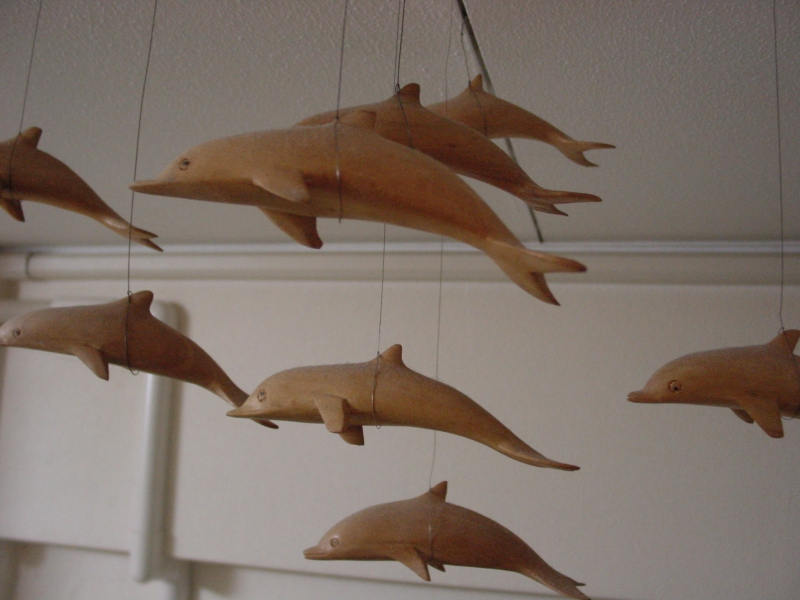 I think that it is that many protection organizations already know.
However, since the announcement of Wakayama Prefecture asserts slaughter as edible, Wakayama Prefecture conceal truth skillfully.
It was very difficult for everybody to understand.
Wakayama Prefecture always asserts the tradition fishery for eating.
( The governor of each prefecture gives permission of a dolphin fishery. )
http://www.pref.wakayama.lg.jp/prefg/071500/iruka/index.html
"The view of Wakayama Prefecture to a dolphin fishery ."
Some reports show that the interest of Wakayama Prefecture is already lost on dolphin meat.
They found the new business which becomes money more than dolphin meat.
_______________________________________________________________________________________
A )
http://www.japantimes.co.jp/opinion/2013/08/07/reader-mail/keeping-dolphins-and-whales/
"The reason these undertakings have been successful is the dolphin drive fishery, which supplies living whales and dolphins to aquariums internationally as well as domestically. "
by Seiji Ohsumi
*Institute of Cetacean Research
tokyo
Although dolphin possession of the aquarium is carried out in affirmation for the welfare purpose, all the situations where they are captured are concealed.All the people who think "An aquarium should hold a dolphin" in addition even if a capture situation is told.
I think that a desire is a desire which must be controlled by conscience.
B )
http://www.watchlistnews.com/2013/08/29/public-urged-to-protest-against-bloody-slaughter/
"Marine parks fund annual Japanese massacre of thousands of dolphins and porpoises by paying $150,000 a time for young dolphins – 250 times the value of those killed for their meat. "
The purpose of a fishery is capture of the young dolphin for a dolphin trade.
The killed family dolphins are only by-products then.
However, announcing Wakayama Prefecture continuing a dolphin fishery as gastronomic culture, and they point out slaughter of the cow of Western culture. It differs morally slaughter of the purpose for eating, and the family for a trade. This logic is not realized and collapses ,and is already fake.
This technique is looked at by whaling industry of Japan.
In the Antarctic Ocean, a slaughter process and the wrecking yard process of whaling will surely be the purposes. Moreover, whale meat cannot become the first purpose. However, in order to justify whaling, they blame eating the cow in Western culture.
In the murder for eating, and the murder for amusement or Slaughter factory industry ,it is clearly different.
This is the truth which they want to conceal most.
C ) A subsidy can be got from the Japanese government to a dolphin fishery.
Is this the true purpose of slaughter? There was an idea which gives a subsidy without slaughtering.
However, this was immediately denied for reasons of dolphin extermination. Somehow, all do not seem to be the subsidy purpose.
After all, I am sure that the dolphin capture for a dolphin show is their first purpose.
The shift of these industrial contents should be blamed more from the world.
_______________________________________________________________________________________
This slaughter is continued by the information and concealment which were operated skillfully.
It is transition of whaling industry of Japan. Many Japanese do not eat dolphin meat. Probably, it is even a specific area.
In the past, Probably, Japanese people needed whale meat.
At the present ,the general demand of the present whale meat is the minimum. Houever there is an organization of to make it continue whaling industry. Many non-human people killed will become manure. so sad............
And this local slaughter industry is growing by the camouflage of" The welfare" purpose.
_______________________________________________________________________________________
1) Please do not buy the ticket of a dolphin show.
Many protection organizations have appealed. If demand is not stopped, supply does not stop.
2) Please launch the boycott petition of the dolphin show in your country or the area.
And don't purchase a dolphin from Japan. Please make dolphin show business prohibition like India.
please let me know you launched the petition. I am glad and will sign.
3) Please cooperate in the boycott of "kumano kodo" ( World heritage ) which Wakayama Prefecture shares with other two prefectures.
I applied for this idea to many protection organizations from several years before.
"Local fishery industry and general people are unrelated. " For this reason, it was a negative reply.
I do not think so.
Of course, I do not blame them. I express respect to their activity and campaign from the bottom of my heart.
They have an agenda, and They are doing their best in order to make this slaughter stopped.
However I think that Wakayama whaling industry is sly and skillful more than they think.
Prosperity of the industry of a specific area is reflected in tax payment of each prefecture. Taiji is never a poor town. Wakayama Prefecture does not abandon this grown-up dolphin trade industry easily.
They express a dolphin as "marine resources" frequently.
A slaughter, dealing, a slave,,,,,, anything they want .
The tourists from the world must be important "resources" for Wakayama Prefecture .
This is it. This is my theory which asserts a boycott.
http://www.indybay.org/newsitems/2013/07/20/18740105.php
The Petitions of Boycott " World Heritage in japan " for saving whale and dolphin.
Three prefectures own "Kumano". When many people in the world refuse "Kumano" ,
Do other two prefectures protect Wakayama at that situation?
World heritage must be an important connection of an overseas for each prefecture.
_______________________________________________________________________________________
September 1. 2013
100 dolphins were caught when many Protestants and Taiji guardians were in Taiji.
Of course, Japanese major media did not report the demonstration in the world of a dolphin day.
The dolphin fishery of the first day of this fishery was reported by only the small local paper and "japan press network".
http://www.47news.jp/news/2013/09/post_20130901152604.html
* ICR Institute of Cetacean Research
http://en.wikipedia.org/wiki/Institute_of_Cetacean_Research
(English)
"In 2011, the ICR was provided $29 million in financial assistance from the earthquake recovery fund,[26][27] a supplementary budget of $230 billion passed by the Japanese Government for reconstruction after the March 11 earthquake and tsunami. "
http://ja.wikipedia.org/wiki/%E6%97%A5%E6%9C%AC%E9%AF%A8%E9%A1%9E%E7%A0%94%E7%A9%B6%E6%89%80
(japanese)
Criticism to publicity work
"In practice, They are a public-relations organization of whaling promotion. General business expense abbreviation of 730 million yen. About 530 million yen are spent on the public relations cost."
I have not seen the advertisement of promotion of whaling. I believe that they are using it for manipulation of information.
First of all, since a whaling issue is a taboo, they do not want people to look at the advertisement .
_______________________________________________________________________________________
The shift of these industrial contents should be blamed more from the world.
Is this surely the new business purpose ?
Please ask the Wakayama governor. Yoshinobu Nisaka
webmaster [at] pref.wakayama.lg.jp
https://www.pref.wakayama.lg.jp/secure/teigen/teigen.html
_______________________________________________________________________________________
The season of a foolish slaughter has started in Taiji again.
again and again...
How long do we have to wait for the end of slaughter of this non-human people?
They must have each individual character. The news by which they are killed is very intolerable.
I am ashamed of this continuation of an act as one of Japanese. Wakayama Prefecture never stopped slaughter.
I believe, Campaign has to be stage of a boycott.
I am thankful from the bottom of my heart to "the anti-whaling country, NGO, NPO,overseas media and Journalist, specialist, and individual" who are doing hard work for ending of japanese whaling.
For the Protestants who are in Taiji right now.
thank you for your time.
Sincerely,
toshio yashiro / time , Non Profit Individual
Tokyo japan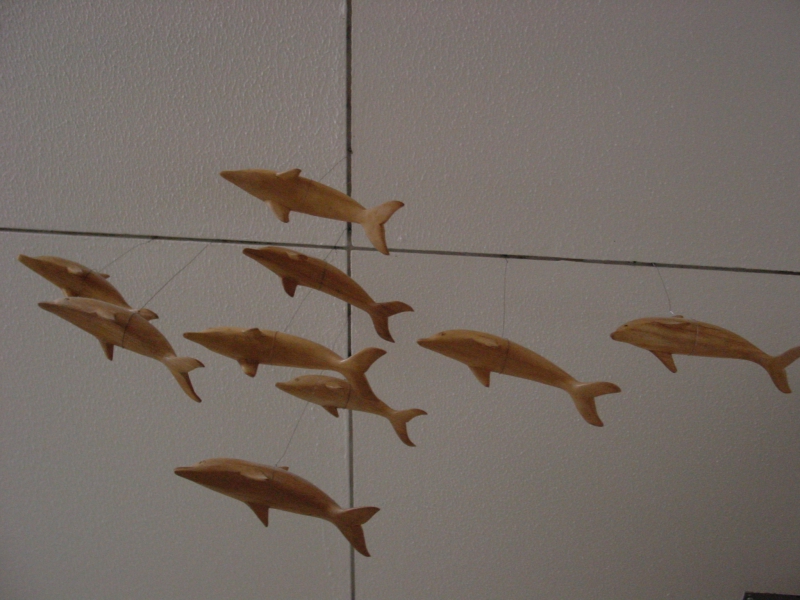 We are 100% volunteer and depend on your participation to sustain our efforts!
Get Involved
If you'd like to help with maintaining or developing the website, contact us.