From the Open-Publishing Calendar
From the Open-Publishing Newswire
Indybay Feature
Occupation of the Willits Bypass on highway 101
Today marks the 6th day of the occupation of the Wick Drain machine. Will Parrish has been occupying a wick drain machine since last Thursday 6/20/2013. He is currently out of food and water but seems to be in good spirits. This is just one of the many projects that Cal trans is doing and plan to have the project finished in six years. Come and give your support to Will who is putting his life on the line for the protection of Little Lake Valley.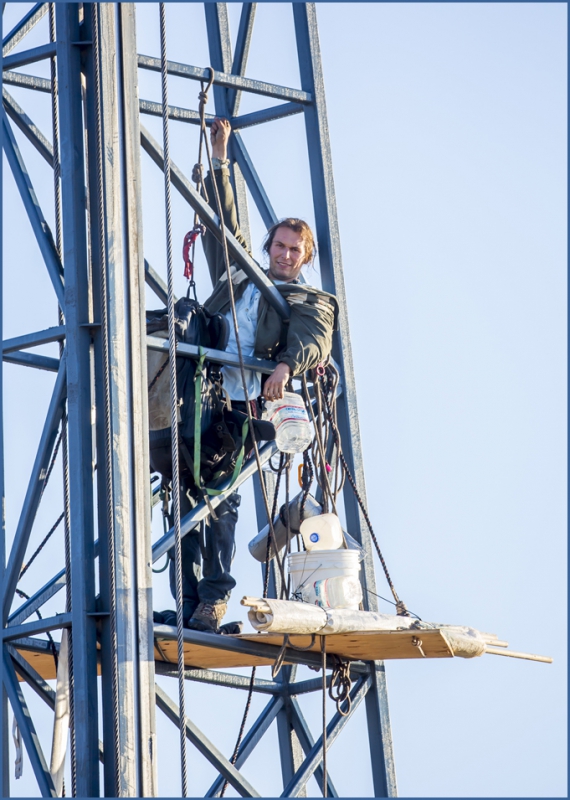 Will Parrish has been occupying A Wick Drain Stitcher for 6 Days. He is currently out of food and water but is staying strong. Resupplies have been attempted but with no results. he is currently being guarded by two CHP officers at all times . He has managed to stop Cal Trans from working for 6 days and plans to be up there until they stop the project. Cal trans has a bypass planned to go around the greater Willits Area. This is part of a six year project and they have already begun. The wick drain stitcher is a machine that punctures the earth with a Drill that is about 100 feet long. As the drill comes down a wick is also brought down in to the ground and sticks out about 3 feet above ground. The Wick is used to draw the water 90 feet up and it evaporates in the air. Little Lake Valley is a Marsh with lots of groundwater and now Cal Trans wants to take it out and make the ground more stable for the bypass. The community is very strong here in Willits but needs more support from those who are able and willing to help.
So please come down to Willits to witness the damage that is being done and come support Will in his 6 day occupation of the Wick Drain Stitcher.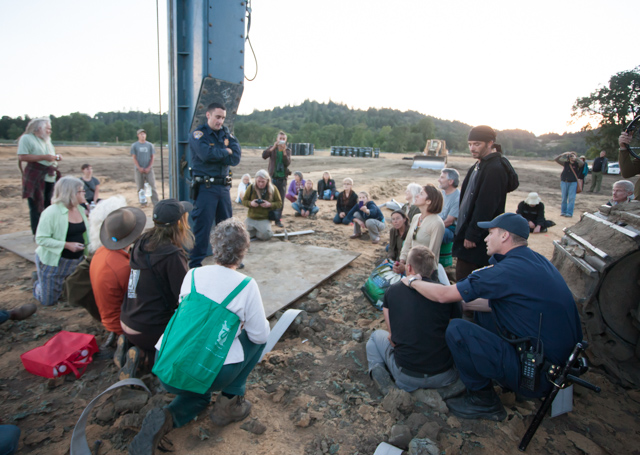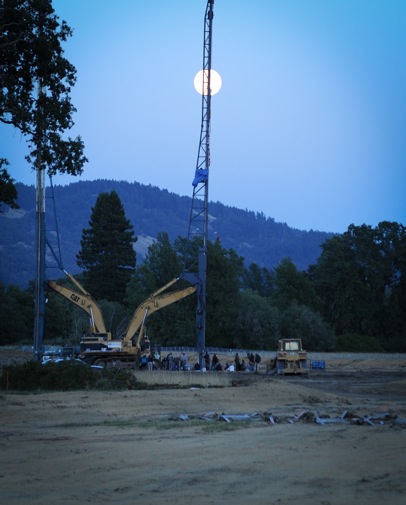 From the SLLV facebook page:
"!!!!!BREAKING NEWS!!! !!!!!BREAKING NEWS!!!
JULY 1st UPDATE!!
CHP extraction attempt going on RIGHT NOW!
A large contingency of CHP has gathered at the North End of the Willits Bypass with armed climbers and swat teams suited and booted to extract Will Parrish from his lofty perch where he has stopped operations on the draining of Little Lake Valley by blocking work while occupying one of the Machines responsible for wick draining the Little Lake Wetlands.... All witnesses and support is needed to witness this extraction."
"With over thirty CHP officers, two cherry-pickers, and more than twnety police vehicles, authorities filled the site of the wick drain drivers where Will Parrish was sitting. Will locked down on being approached by officers, who responded by bringing out a portable saw and grinder. The extraction took about two hours."
"As Will was driven away, Amanda, aka Warbler, and a handful of others stepped across an imaginary line established by CHP officers to say good-bye to Will. An officer read the official order to leave the spot or fact "trespassing" charges. Though onlookers pointed out that there were no No Trespassing signs, as required by law, the officers proceeded to arrest Warbler when she refused to move."
https://www.facebook.com/savelittlelakevalley
We are 100% volunteer and depend on your participation to sustain our efforts!
Get Involved
If you'd like to help with maintaining or developing the website, contact us.