From the Open-Publishing Calendar
From the Open-Publishing Newswire
Indybay Feature
B.C. Indian Chiefs: Wild salmon is the first and foremost priority
"It is completely unacceptable and First Nations cannot continue to stand idly by as the wild salmon runs die off," said Chief Bob Chamberlin, Vice-President of the Union of BC Indian Chiefs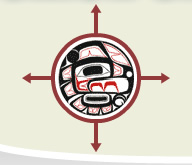 B.C. Indian Chiefs: Wild salmon is the first and foremost priority
by Dan Bacher
(Coast Salish Territory/Vancouver) The Union of British Columbia Indian Chiefs on March 28 issued a statement condemning the Harper Government's Budget 2013 allocating $57.5 million over five years to increase "regulatory certainty" in the aquaculture industry.
The Union said this budget ignores the critical findings and recommendations of the final report of the $26-million Cohen Commission, which was set up to look into the decline of wild sockeye salmon in the Fraser River watershed.
"Commissioner Cohen's exhaustive work highlighted the Harper Government's great efforts to undermine, under-fund and greatly restrict the federal government's role in fish habitat protection," Grand Chief Stewart Phillip, President of the Union of B.C. Indian Chiefs observed. "Cohen wrote about the duplicity and complete failure of the Department of Fisheries and Oceans, created on the basis to preserve and maintain all fish stocks, most especially the indigenous runs of Pacific wild salmon, but as a department under this federal government has become a stooge for the open-net fish farm industry."
Chief Bob Chamberlin, Vice-President of the Union of B.C. Indian Chiefs, stated, "In regards to aquaculture, Commissioner Cohen's most significant recommendation was that DFO should solely focus on the management of wild fisheries, and that the mandate for open-net fish farming be immediately moved from DFO to another federal department, as promotion of aquaculture development is in direct conflict with the interests of wild salmon stocks."
"Incredibly with Budget 2013, with all of its deficit reductions and programme cuts, the Harper Government snubbed one of the most vital recommendation of the Cohen Commission to the great peril of indigenous wild salmon runs. It is completely unacceptable and First Nations cannot continue to stand idly by as the wild salmon runs die off. We must fight to make wild salmon the first and foremost priority!"
The Cohen Commission was set up in 2009 to investigate the dramatic and unexpected decline of that year's Fraser River sockeye salmon run, according to CBC News. The Department of Fisheries and Oceans (DFO) expected 11 million fish to return in 2009, but fewer than 1.5 million did. (
http://www.cbc.ca/news/canada/british-columbia/story/2013/03/27/pol-aquaculture-regulations-before-cohen-commission-response.html
)
For more information, contact: Chief Bob Chamberlin, (604) 684-0231 or Grand Chief Stewart Phillip, (604) 684-0231,
http://www.ubcic.bc.ca/
Wild salmon are under attack by corporations and corrupt governments along the entire West Coast from California to Alaska. As expanding aquaculture operations threaten the existence of wild salmon populations in British Columbia, Sacramento River Chinook salmon are threatened by increasing water exports out of the Delta and Governor Jerry Brown's Bay Delta Conservation Plan (BDCP to build twin peripheral tunnels. These tunnels will divert even more water out of the California Delta, the largest estuary on the West Coast of the Americas, resulting in the extinction of Central Valley salmon and steelhead, Delta smelt and other fish species.
We are 100% volunteer and depend on your participation to sustain our efforts!
Get Involved
If you'd like to help with maintaining or developing the website, contact us.