From the Open-Publishing Calendar
From the Open-Publishing Newswire
Indybay Feature
Related Categories:

California | Racial Justice
Should Juneteenth Celebrations include the History of Slavery in California?
Slavery in California remains an open secret, yet primary source documentation does exist. Colored US Troops first officially joined the armed service on May 22, 1863. Recognition for the California Colored Troops in the US Civil war and Slavery in California awaits on official cultural resource study essential to documentation the record.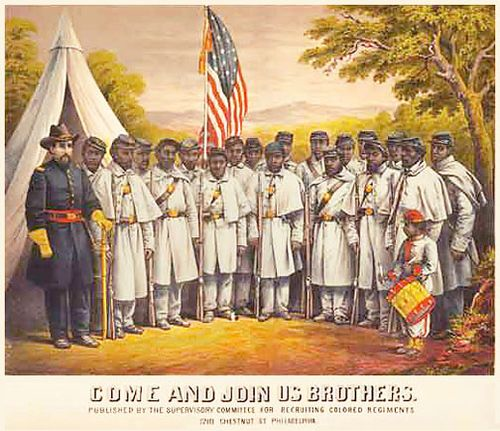 San Francisco celebrates a 63rd Juneteenth Celebration. S.F. is home to the Presido, where much documentation of early California, especially the years of military command and where many US Colored Troops first began joining the armed service, officially on May 22, 1863.

There is a wonderful legacy of California Juneteenth and many wonderful places to hear the authentic story of California Juneteenth.

Documentation of slavery in Los Angeles, San Diego, Sacramento, Stockton and all throughout Gold Rush Country remains a task the California State Legislature should address this 150th Anniversary of the Emancipation Proclamation and U.S. Civil War.

Many California Juneteenth celebrations may finally began to share the legacy of people of African ancestry in the Great State of California.

In Texas, many found out that slavery ended on June 19, 1865, as General Granger and 2000 Union troops enforced freedom for an estimated 250,000 enslaved humans two months after the end of the Civil War.

When did folk enslaved in California find out they were free, some people still may not know?

State Senator Ed Vincent, Los Angeles authored Juneteeth Legislation to mandate recognition of the 3rd Saturday in June an official statewide celebration of California Juneteenth.

Monday, April 22, 2013
Slavery in California ~ Old Sacramento Tour
117 J Street @ Commonwealth Ave
6:00 pm ~ 7:30 pm

join us as we explore the possibilities...

Juneteenth Capay Valley
Wednesday, June 19, 2013
Highway 16 ~ Guinda, CA
co-hosted by the California Black Agriculture Working Group

We are not Texas and by no means did Texas have all the enslaved human suffering from centuries of long and a difficult journey towards freedom. Juneteenth is a special day in US past, present and future, a National Day of Observance.

Slavery in California was a fact of life and a comprehensive official study has yet to be afforded any consideration of utility by our California Legislature. Historical amnesia is on full view in my birth home of Sacramento, California and hard fought minimal gains are discounted and disrespected.

Our California State Legislature enacted laws to restrict the right to vote by Black citizens, restrict the right to fund education for black students, restrict the right to testify in court for black people and restrict land ownership for black people.

Today, it is a few black folk the most vicious opponents to making change...

Xenophilia, must protect the general public from knowing about the first California Governor Peter Burnett in his first official speech, "proposed to export all Black people out of the State of California."

The official measure failed by the smallest of margins.

Juneteenth represents exactly what U.S. General Granger said to those enslaved in the fields in Texas, General Order #3 says, "you are no longer slaves, you are employees... now get back to work."

95% of Black folk in America were on the farm working for free for hundreds of years and today Black Farmers are all but forgotten, especially by Black people.

Slavery in California was the real thing...

Today, California Black Agriculture produces represent 1/4th of 1 pecent of all Farmers in California.

We must remove the terrible image of a carry-over from legal chattel slavery throughout the Westen Hemisphere and remove stigma and legal obstacles to entry level agriculture labor being "undocumented and often enslavement."

May the spirit of William Alexander Leidesdorff, Jr., "African Founding Father of California" guide you to discover the legacy of "California Juneteenth, Our Journey Towards Freedom."

Michael Harris, Ag Policy Director, Chair
California Black Agriculture Working Group

We are 100% volunteer and depend on your participation to sustain our efforts!
Get Involved
If you'd like to help with maintaining or developing the website, contact us.