From the Open-Publishing Calendar
From the Open-Publishing Newswire
Indybay Feature
Bay Delta Conservation Plan crashes and burns in West Sacramento meeting
On March 20th, the BDCP plan crashed and burned as far as the interested public goes. The people in attendance were angry. Very angry.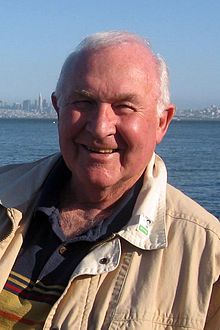 Bay Delta Conservation Plan crashes and burns in West Sacramento meeting
by Burt Wilson, Public Water News Service,
bwilson5404 [at] sbcglobal.net
The Bay Delta Conservation Plan (BDCP) meeting in West Sacramento on the 20th of March is best described as a 5-hour venting of local citizens against the stark illogic of the whole BDCP plan. One speaker went so far as to say the BDCP stood for Big Dumb Concrete Pipes!
It appears that after 6+ years, $250-million, and three failed Effects Analysis studies--savagely trashed by the National Science Academy as "nothing more than a rationale for a conveyance," the BDCP is, despite the tons of paperwork put out, not that far along in the vetting process. Want proof? Go to the BDCP home page and watch the tape of the meeting.
Natural Resources Agency Deputy Director Jerry Meral evaded a question about water being used for fracking of oil and natural gas wells. He's approaching DSC Chairman Phil Isenberg who's foggy, rambling answers--when he doesn't want to answer--has raised evasiveness to the state of a fine art.
I asked why the new, planned separate Forebay slated to be built next to the now-existing Clifton Court Forebay was necessary. Why keep the fresh Sacramento River water from mixing with the Delta water? Meral was again evasive, saying, "Well, they'll mix somewhere down the line." Jason Peltier of the Westlands Water District clarified Meral's answer with "the difference is that the Sacramento River water will be without fish."
Well.
This will occur because the state-of-the-art fish screens to be placed in front of the three intakes along the Sacramento River will keep the fish out. Why, then, don't we place those fish screens between the Clifton Court Forebay and Harvey O. Banks pumping plant and forget about the intakes, the tunnels and the new Forebay!
You see, this ill-conceived fish screen logic of the BDCP plan is what has people in such an uproar. It's the logic of Governor Moonbeam. Out of whack with reality. The power-point ICF presentation--they are the high-priced consultants to the BDCP--referred to the screens as "Highly Designed Fish Screens." "Highly Designed?" Does that mean higher cost?
But Jason's comment did remind me of a W. C. Fields joke: when asked by a person why he refused to drink water, Fields replied, "Because fish fornicate in it!" Think about it, Jason.
One phrase in the presentation had all the neighbors around me in a quandary. It was that the twin tunnels plan will "create a stable regulatory framework." Take that, you critics! But let's pursue that for a moment.
Does that mean that the Delta's present regulatory framework if out of whack? Well. Who's responsible now? When it comes right down to it, Gov. Brown is responsible and one of his minions is not doing his/her job. Let's get with it Jerry. Stabilize the regulatory framework NOW and save us $50-billion in tunnels! But you see, bureaucrats don't think like that.
And that's just what the BDCP is right now-a bureaucratic mess! Too many chiefs of too many disparate agencies are trying to make people believe that pigs can fly. But are they worried? No.
They have a loophole in the plan called "Adaptive Management" (I call it "Crisis" management) in which if something goes wrong or they meet up with an unsolvable mess, they just take a break and "adapt"--try to come up with a new solution. We should all have one of these in our lives!
On March 20th, the BDCP plan crashed and burned as far as the interested public goes. The people in attendance were angry. Very angry. One wonders if the BDCP will ever get it right. The Rabbit Hole is getting filled up.
We are 100% volunteer and depend on your participation to sustain our efforts!
Get Involved
If you'd like to help with maintaining or developing the website, contact us.