From the Open-Publishing Calendar
From the Open-Publishing Newswire
Indybay Feature
ON FUKUSHIMA 2nd ANNIVERSARY, A RAISING OF ANTI-NUCLEAR VOICES
Protesters in several cities across Japan, including in the ancient Japanese capital of Kyoto, marked two years since the 2011 Fukushima nuclear disaster by taking to the streets and urging the government of Japan to give up plans to push ahead with nuclear power.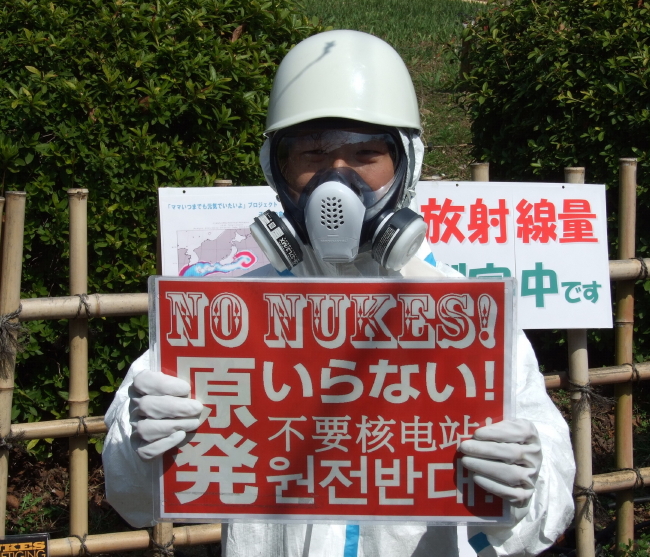 By Brian Covert
Independent Journalist

KYOTO, JAPAN — On the eve of the two-year anniversary of the Fukushima nuclear accident in Japan, an estimated 3,000 Japanese citizens here gathered for an anti-nuclear rally and later took to the downtown streets in a public show of opposition to nuclear power.

The "Bye-bye Genpatsu" [Bye-bye nuclear power] rally was held on the afternoon of Saturday, 9 March, at the Maruyama Park amphitheater, a traditional gathering place for concerts and various public rallies in the city. The estimated 3,000 persons who filled the amphitheater — members of various grassroots groups, as well as individuals and families — heard musical performances and guest speakers, all focusing on the sentiment of "no more Fukushimas" and no more nuclear power in Japan.

Kyoto resident Aileen Smith, a longtime campaigner against nuclear power in Japan and head of a local grassroots group called "Green Action," told the crowd that now was a perfect time to raise their voices against plans by the new Japanese government administration in Tokyo to go ahead with restarting nuclear power generation in the wake of the Fukushima accident two years ago. Of particular concern to Kyoto residents is the Oi Nuclear Power Plant in nearby Fukui Prefecture — the only nuclear power plant operating in Japan at present. "If we can't stop it, who can?" she said.

Shin Sugok, a human resources consultant, author and media personality, drew a direct connection in her speech between discrimination against minorities and nuclear power in Japan. Many of the temporary workers at nuclear plants nationwide come from the lower classes of Japanese society. Shin is a third-generation ethnic Korean born and raised in Japan, a group that has long suffered severe discrimination in Japanese society, and she has been outspoken on issues of racism in Japan.

The crowd later emptied out of the Maruyama Park amphitheater and into the downtown streets of Kyoto, full of sightseers from all over Japan and overseas during the afternoon peak shopping hours, and made their way in a march to Kyoto City Hall.

A "Sayonara Genpatsu" [Goodbye nuclear power] rally and march was held the next day, Sunday, March 10, in the nearby city of Osaka, where thousands more turned out in the rain to march down the city's main avenue and to the head office of the Kansai Electric Power Co., the major power company in western Japan.

Tens of thousands of anti-nuclear protesters were also reported in Tokyo over the weekend.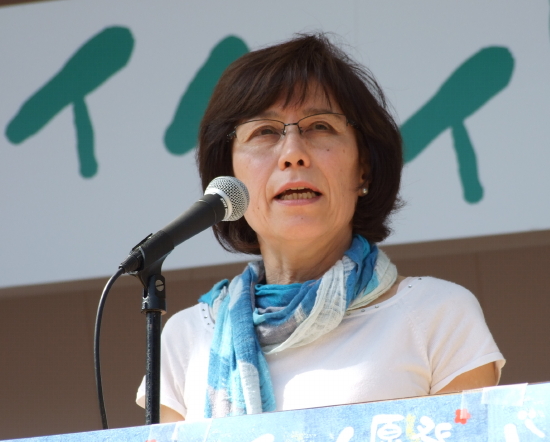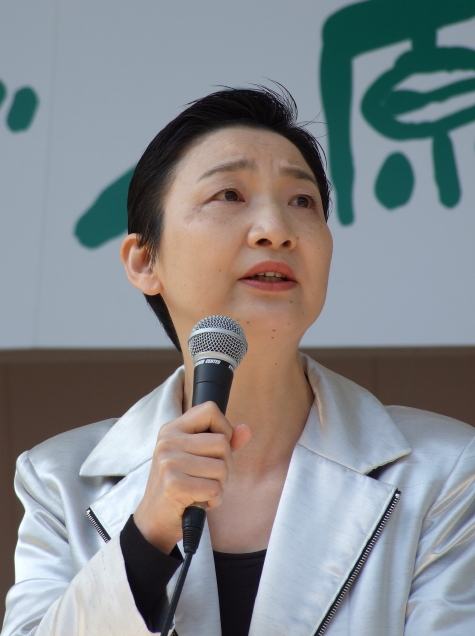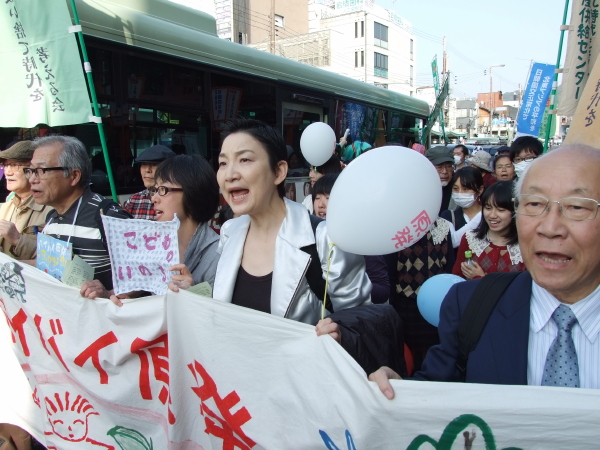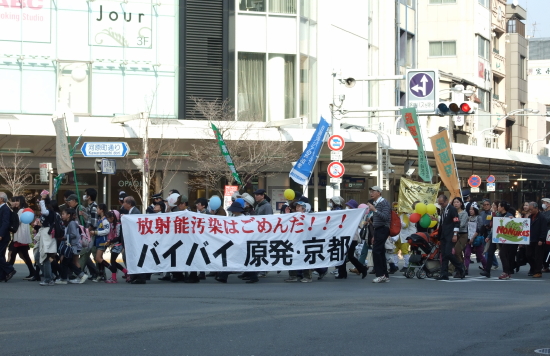 We are 100% volunteer and depend on your participation to sustain our efforts!
Get Involved
If you'd like to help with maintaining or developing the website, contact us.