From the Open-Publishing Calendar
From the Open-Publishing Newswire
Indybay Feature
Related Categories:

California | Central Valley | Environment & Forest Defense | Government & Elections
"Over Troubled Waters" made official selection at NorCal Film Festival
Over Troubled Waters is the centerpiece of a public education effort to stop the building of the peripheral tunnels.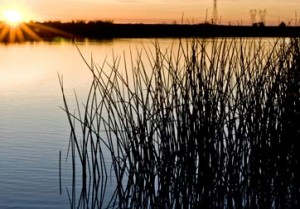 "Over Troubled Waters" made official selection at NorCal Film Festival
by Dan Bacher
Over Troubled Waters, a documentary about the Sacramento-San Joaquin River Delta, has been made an 'Official Selection' at the NorCal Film Festival in February, according to a news release from Restore the Delta on January 28. The Northern California Film Festival is an International film festival providing a venue for films and documentaries of all genres and lengths.
"We are pleased and honored to have been designated, thereby giving Over Troubled Waters the opportunity to air on local television to a potential audience of over 1.5 million viewers," said Barbara Barrigan-Parrilla, Executive Director of Restore the Delta, which produced the documentary. "This increased exposure will help in spreading the word about the fight for levee protections, common sense planning, and improved water quality and quantity for the Delta."
Over Troubled Waters will shown, to a potential audience of over 1.5 million Northern California viewers, on COMCAST Channel 195 and BROADCAST Channel 14, which serves California's Central Valley from south Stockton to north Merced, on the following dates: February 2, 2013, February 9, 2013, and February 23rd. Viewers should consult their electronic guides for screening times.
In this "visually rich" documentary, Ed Begley Jr. narrates the story of how the people of the Delta are fighting to protect the region they love and to encourage saner, sustainable water policies for all the people of California, according to Barrigan-Parrilla.
"This is our chance to tell the real Delta story," she said. "This film reveals how powerful forces are using fear of flooding and earthquakes to make a case for transforming a unique, beautiful, productive region into a permanent way station for water going somewhere else. They are trying to force on the public a massive, multi-billion dollar water transfer project that Californians will be paying for decades and that will not restore the Delta. Over Troubled Waters is the centerpiece of a public education effort to stop the building of these peripheral tunnels."
For more information about the Norcal Film Festival, please visit
http://www.norcalfilmfest.net/index.html
Restore the Delta's announcement takes place in the wake of Governor Jerry Brown's State of the State Address at the State Capitol on January 24 in Sacramento, where he promoted his plan to build the environmentally destructive peripheral tunnels.
Brown, once an ardent advocate of the "Small is Beautiful" philosophy of British economist E. F. Schumacher, is now promoting the ideology of "Bigger is Better" when it comes to building the monument to his "legacy," the peripheral tunnels.
"My proposed plan is two tunnels 30 miles long and 40 feet wide, designed to improve the ecology of the Delta, with almost 100 square miles of habitat restoration," said Brown. "Yes, that is big but so is the problem."
Restore the Delta responded to Brown's call for the construction of the tunnels by saying the plan is "unfair, wasteful, and would devastate the Bay/Delta environment and economy."
"We oppose the rush to build a project that would exterminate salmon runs, destroy sustainable family farms and saddle taxpayers with tens of billions in debt, mainly to benefit a small number of huge corporate agribusinesses on the west side of the San Joaquin Valley," Barrigan Parrilla stated. "This proposal is fatally-flawed and would cost billions upon billions of dollars to give ever-increasing amounts of taxpayer and ratepayer subsidized water to corporate agriculture and real estate developers to make millions upon millions in profits. It is the ultimate fleecing of ratepayers and taxpayers."
The construction of the peripheral tunnels would likely lead to the extinction of Central Valley salmon, Delta smelt, longfin smelt and other species, according to agency and independent scientists. For details on the threat to listed species posed by the BDCP, read the briefing paper by the Bay Institute and Defenders of Wildlife at:
http://www.bay.org/assets/BDCP%20EA%20Briefing%20Paper%2022912.pdf
Restore the Delta is a 7000-member grassroots organization committed to making the Sacramento-San Joaquin Delta fishable, swimmable, drinkable, and farmable to benefit all of California. Restore the Delta works to improve water quality so that fisheries and farming can thrive together again in the Sacramento-San Joaquin Delta.
http://www.restorethedelta.org
For more information, contact:
Steve Hopcraft 916/457-5546
steve [at] hopcraft.com
Twitter: @shop craft
Barbara Barrigan-Parrilla 209/479-2053
barbara [at] restorethedelta.org
; Twitter: @RestoretheDelta
We are 100% volunteer and depend on your participation to sustain our efforts!
Get Involved
If you'd like to help with maintaining or developing the website, contact us.