From the Open-Publishing Calendar
From the Open-Publishing Newswire
Indybay Feature
Related Categories:

California | East Bay | Media Activism & Independent Media | Racial Justice | Womyn
Rest In peace La Brava aka Norma Jane Scheurkogel June 14th 1961 to December 28th 2012
RIP = Rise In Peace. May your spirit rise like the Sun, glow like sacred Fire, flow like Water but as free as the Winds and as strong as the Earth.
RIP = Rise In Peace. May your spirit rise like the Sun, glow like sacred Fire, flow like Water but as free as the Winds and as strong as the Earth.
In honor of the life & spirit of Norma "La Brava", La Onda Bajita & KPFA are hosting a Sundown Ceremony on Friday, 1/11/13 starting at 4:30 pm. We are not laying her to rest. We are lifting her spirit with strength & love as she crosses over and continues her journey through sacred time & space. For over 16 yrs, she brought news, info & voices from the native tribes, community organizations and people that felt voiceless, on her segment, "Across Indian Land" and "Tierra Alerta", 2 segments on "La Onda Bajita", where she was a producer, engineer and co-hostess. She gave us love and strength through her poetry. She was dedicated to us and the listeners, connecting to them through the airwaves. We are inviting all family, friends, community members and listeners to join us as we lift her spirit and honor her eternal life.

Flower deliveries and altar gifts can be sent to KPFA Radio (address below, attn: Brava or La Onda)
KPFA Radio, 1929 MLK Jr. Way, Berkeley, CA 94704
Inbox me if you have questions.
Listen now:
Copy the code below to embed this audio into a web page:
Download Audio (10.1mb)
Poetry that moved me, and will always cherish.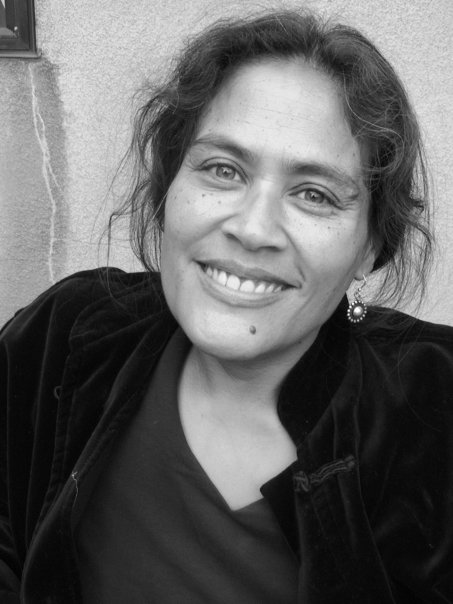 Norma, La Brava, Presente!
Norma Mireau - La Brava - was born June 14, 1961. She is survived by her son, Gabriel Scheurkogel. La Brava was a longtime contributor to La Onda Bajita. On Friday nights for well over a decade, La Brava could be heard on La Onda Bajita bringing poetry and voices of resistance. Her segments on La Onda Bajita included *Across Indian Lands* and the *Tierra Alerta*. La Brava worked in defense of mother earth giving voice to indigenous communities around the world. She was a steadfast defender of sacred sites and a nuclear abolitionist.

La Brava was a passionate and fierce warrior, mother, and friend. From her birth she defied the odds surviving when doctors said there was no hope. In her spirit was the inspiration and love that burned in her heart.

For La Brava, her greatest accomplishment was as a mother. As a single mom she always placed her son first. She was much loved by young people as a surrogate mother and she listened, guided, and gave. Many young people found a safe haven in La Brava's home.

There is so much about La Brava - the sweet harmony of her voice, the blaze of wisdom in her eyes, the bite of her poems that dripped like honey. But most of all we remember her heart and determination and that love defies hardships; that we become more beautiful the more we endure.

La Brava, thank you for giving your time, wisdom, and heart to KPFA. Rest in peace. May the light of your spirit continue to guide us all from the other side.


La Brava's life will be memorialized and celebrated at these events:

Thursday January 10th - 1-3pm.
Tilden Park
Brazilian Room
Wildcat Canyon Road at Shasta Road
Berkeley, CA 94708
Friends and family will gather to honor and memorialize La Brava.

Friday January 11th - 4:30pm
Sundown Ceremony
Friday January 11th
KPFA parking lot.
Sunset is at 5:03pm on Friday 11th.
Organized by La Onda crew.
We are 100% volunteer and depend on your participation to sustain our efforts!
Get Involved
If you'd like to help with maintaining or developing the website, contact us.