From the Open-Publishing Calendar
From the Open-Publishing Newswire
Indybay Feature
View other events for the week of

12/14/2012
CA Injured Workers And Advocates To Speak Out At CHSWC In Oakland
Date

Friday December 14

Time

9:00 AM

-

11:00 AM

Import this event into your personal calendar.
Location Details
COMMISSION ON HEALTH AND SAFETY AND WORKERS' COMPENSATION
California State Building
Oakland
1515 Clay Street, 17th Floor
Oakland, CA 94612

Event Type

Press Conference

Organizer/Author
California Coalition For Workers Memorial Day

On 12/14/ 2012 at the the Oakland State Building at 1515 Clay St. California injured workers and advocates for injured workers will be speaking out about the role of CHSWC chair Angie Wei who is also the Legislative Director of the California AFL-CIO and Christine Baker, Director of the California Department of Industrial Relations DIR in advocating and pushing through the legislature SB 863.

This bill excludes hundreds of thousands of workers who have been injured on the job from stress and mental health through bulling, insomnia and sexual disfunction caused by work environmental conditions.

No injured workers organizations in California supported this bill since it will severely affect their right to compensation and benefits that workers should be entitled to. Also testimony by experts including Dr. Bob Larson, UCSF Clinical Professor of Medicine including pointed out that this in fact will lead to cost shifting with injured workers forced onto State Disability and Social Security Disability with the public and taxpayers ending up subsidizing the costs for workers injured on the job.

SB 863 Is "Crafted To Exclude Injured Workers With Mental Disorders, Most Of Them Anyway"

"Directs Costs Elsewhere To State Disability and Social Security"

This same commission when it was run by Christine Baker commissioned a study that in fact there had been cost shifting by the insurance industry who are denying claims of seriously injured workers and forcing these workers to go on State Disability draining this fund which also includes no healthcare component.

The only group that will benefit is the insurance industry which will be collecting greater premiums with even less funds going to injured workers on the job.

This speak-out is sponsored by the California Coalition For Workers Memorial Day CCWMD.

http://www.workersmemorialday.org

It is endorsed by the Injured Workers National Network iwnn.org

info(at)iwnn.org

STATE OF CALIFORNIA

DEPARTMENT OF INDUSTRIAL RELATIONS

COMMISSION ON HEALTH AND SAFETY AND WORKERS' COMPENSATION

1515 Clay Street, 17th Floor

Oakland, CA 94612

Telephone: (510) 622-3959 Fax: (510) 622-3265

Email: CHSWC(at)dir.ca.gov Website:

http://www.dir.ca.gov/chswc

NOTICE OF MEETING

Date: Friday, December 14, 2012 Time: 9:00 am

Place: Elihu Harris State Building

1515

CA Senate Insurance Hearing On SB 863-Injured Workers In California Rolled Under The Bus Again

Injured Workers In California Rolled Under The Bus Again

http://www.youtube.com/watch?v=KpsIuUXsZGI

"The labor movement has been before this committee raging about delays and denials In medical treatments"

Angie Wei, Legislative Director California Labor Federation

SB 863 Is "Crafted To Exclude Injured Workers With Mental Disorders, Most Of Them Anyway"

"Directs Costs Elsewhere To State Disability and Social Security"

Dr. Bob Larson UCSF Clinical Professor School Of Medicine

"We are becoming a drive through medicine for the injured worker"

Jésse Ceniceros President Voters Injured At Work VIAW

On August 28, 2012 a California Assembly Insurance Committee hearing was held on SB 863 the "reform" of Workers Compensation This bill SB 863 would create major healthcare problems for injured workers including excluding mental illness, insomnia and sexual problems form workers comp coverage.

http://www.leginfo.ca.gov/pub/11-12/bill/sen/sb_0851-0900/sb_863_bill_20120830_amended_asm_v93.html

It would also allow the outsourcing to anonymous doctors from other states who do not even have a California medical licenses to make medical determinations in cases without even examining the patient.

For more information:

http://www.workplacebullying.org/2012/09/03/sb863/ http://www.californiaprogressreport.com/site/sb-863-why-are-worker-advocates-opposition http://www.viaw.org http://www.workplacebullying.org http://www.iwnn.org

Production of California Coalition For Workers Memorial Day

http://www.workersmemorialday.org

Added to the calendar on Thursday Dec 6th, 2012 1:33 PM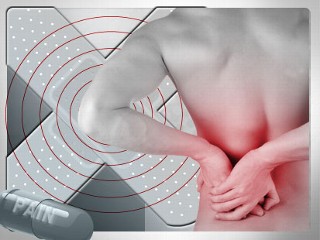 Under the new "reform bill SB 863 workers injured from bullying on the job will be excluded from workers compensation because this bill excludes mental illness from coverage.
We are 100% volunteer and depend on your participation to sustain our efforts!
Get Involved
If you'd like to help with maintaining or developing the website, contact us.