From the Open-Publishing Calendar
From the Open-Publishing Newswire
Indybay Feature
SodaStream Sponsors Bomb The Children Day at Cliff's Variety
On Black Friday, queer activists representing SodaStream, the settlement-based Israeli company which manufactures home soda makers, told shoppers that the company would donate $10 to Israel's Bomb the Children Fund for every SodaStream product they bought.
SodaStream, which manufactures machines that produce carbonated water, is headquartered in an illegal Israeli settlement in the West Bank. The settlements, Jewish-only towns located on land confiscated from Palestinians within the area held by by Israel under military occupation since 1967, violate the 4th Geneva Convvention and have been condemned numerous times by the United Nations. SodaStream is mislabeled as "made in Israel," and consequently lost its tax status with the European Union. An international boycott of SodaStream has succeeded in getting it removed from the largest Swedish grocery chain and many other stores in Europe.
In a recent San Francisco Chronicle taste test, panelists "universally disliked" carbonated water made with SodaStream (
http://www.sfgate.com/food/tasterschoice/article/Crystal-Geyser-named-top-sparkling-water-4024835.php
).
SodaStream markets itself as a green, clean alternative to buying carbonated water. But one of the main reasons that Israeli companies manufacture products in the West Bank is to avoid the environmental regulations that apply inside Israel's borders. They also can exploit cheap Palestinian labor rather than using Israeli workers, who are mostly unionized.
Cliff's Variety, a 76-year-old locally owned store in the Castro, markets SodaStream products. Queers Undermining Israeli Terrorism (QUIT!) has asked them to respect the boycott and stop selling the product, but they have refused. We want our community to know what they're really getting.
Cliff's complained to the police about our presence; the police informed them, not for the first time, that we have the right of free speech. Cliff's then closed its doors so shoppers wouldn't hear what we had to say.
We distributed hundreds of fliers which read:
For every SodaStream you buy this holiday season
SodaStream will give $10 to the Bomb the Children Fund
The latest attacks on Gaza have really been expensive for the Israeli government. SodaStream, which is headquartered in an illegal West Bank settlement, knows our profits depend on continuing the 45-year occupation of the West Bank and Gaza. And we're prepared to put our money where our mouth is.
So when you buy SodaStream's best-selling BloodStreamTM product at Cliff's this holiday, you're not just making a loved one happy. You're helping the Israeli government continue to drive the Palestinian people out of the land they've occupied for generations. Because that $3.5 billion of U.S. tax money the Israeli government gets every year isn't quite enough to keep them in bombs, tanks and white phosphorous. Not when there are so many kids in Gaza to slaughter.Sure there are other soda makers you can get, and yes, participants in a recent survey by the San Francisco Chronicle "universally disliked" our product. Don't let that stop you from giving the Gift of Death this season with SodaStream.
Want the real story on SodaStream?
http://www.quitpalestine.org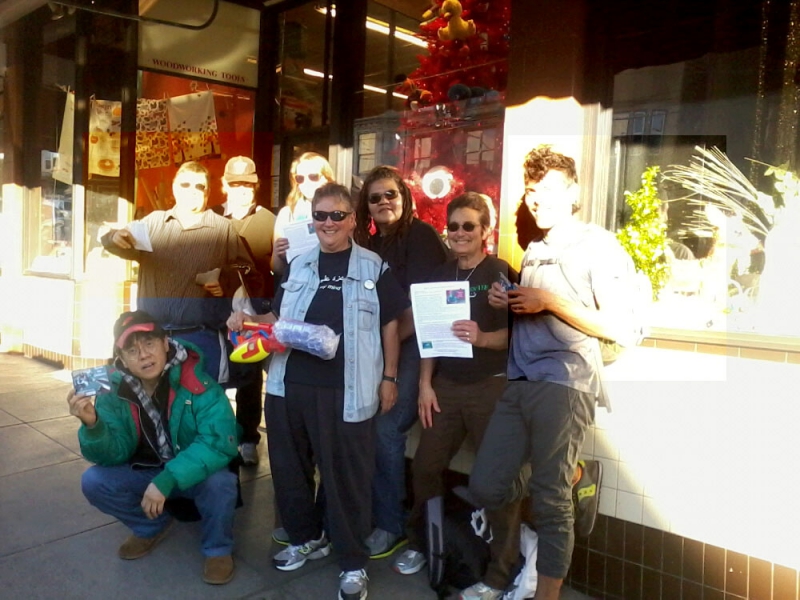 We are 100% volunteer and depend on your participation to sustain our efforts!
Get Involved
If you'd like to help with maintaining or developing the website, contact us.