From the Open-Publishing Calendar
From the Open-Publishing Newswire
Indybay Feature
Family Files $10 Million Wrongful Death Suit for SSFPD Killing of Teen, Derrick Gaines
On October 30, the family of Derrick Gaines, the 15 year old who was shot and killed by a South San Francisco Police Department officer on June 5, filed a federal civil rights action against the City of South San Francisco. Family members, who are seeking $10 million in damages, hired Attorney John Burris to represent them in the wrongful death action. Burris says, "This is a clear case of racial profiling that lead to disastrous results." The press conference was held in front of the South San Francisco Arco gas station where Gaines was killed, and Rachel Guido Red, Gaines' mother, said she hopes the civil action will lead to a change in police procedures. "These are our kids out there and there's other ways of dealing with them, other than shooting and killing them," she said.
The civil suit, was additionally filed on behalf of Derrick Gaines' father, who is also named Derrick Gaines. "Every day I am having a harder time dealing with this....I know how police are, and it's killing me," he said at the press conference. "Not a day goes by I don't miss my baby...that's my only son."
Also speaking was Justine Lockard, Gaines' Aunt, who said, "We just want to make sure this does not happen to any more of our youth....this was excessive force, and we shouldn't have it in our community with our children."
The legal action names the City of South San Francisco as a defendant, as well as Michael Massoni, in his capacity as Chief of the South San Francisco Police Department, and Joshua Cabillo, the officer who shot Gaines, both individually and in his capacity as an officer for the SSFPD.
"This lawsuit is designed to get to the truth," said Burris. In addition to the claim of wrongful death, the suit alleges that Officer Cabillo's actions on the night of June 5 violated the rights guaranteed to Derick Gaines under the Fourth Amendment of the United States Constitution, specifically that Cabillo detained Gaines without reasonable suspicion, and then used excessive and deadly force against him.
Cabillo first made contact with Gaines on the evening of June 5 near the McDonald's restaurant next to the Arco gas station at 2300 Westborough Avenue in the City of South San Francisco. The details of the evening Gaines was killed are in dispute, and according to Burris, most of the police reports to the family have, "involved police spin and lack the clarity as to what actually took place."
On August 29, the South San Francisco District Attorney's office released their report concerning Gaines' killing, which occurred on the property of the Arco station.
The DA's report states that the suspicion that formed the base of Cabillo's actions solidified, and became the justification for detainment, when Gaines did not maintain eye contact during his initial stop by officer Cabillo, and then when Gaines made "gestures" with his hand near his waistband. The report claims that as Cabillo attempted to detain Gaines, the young man ran, and as Cabillo caught up to him he struck him to the ground with his pistol. According to the report a gun fell from the teenager's person, and Cabillo claims that Gaines wound up pointing it at him, which led to the police officer to shoot and kill him.
The civil suit alleges that at no time did Gaines ever reach for the gun, and it is this part of the police's story that especially bothers the young man's family and friends. The DA's report states that Gaines reached for the gun with his right hand, but he was left handed, and the gun was inoperable.
Also disclosed and named as a fact in the family's lawsuit is the claim that two shots from Cabillo's pistol struck Gaines; one at the base of his neck, and another in his lower back. Also, a paramedic arrived on scene after the shooting and asked permission to perform CPR on Gaines, but was told to "stay away" by Officer Cabillo.
Burris believes the family has, "a right to know what happened to their loved ones", and that the South San Francisco Police Department, "has an obligation and duty to inform the family and supporters about why a police officer took the life of a 15 year old local youth."
The DA's reported also used the wording that Gaines' death was, "tragic," but that it was, "justifiable." The family and their supporters reject the notion that Gaines' killing was "tragic," and instead point to the police, who in their view,"routinely use excessive and lethal force against people of color because they think they can get away with it."
Inaccurate characterizations of the evening Gaines was killed began to circulate after the South San Francisco Police Department stated in their initial press conference that Gaines, "produced a handgun from his waistband." At that early stage in the investigation, the awkward phrasing and the fact that the police simply were not willing to share what information they did have about the events of the evening may have formed the basis of the negative spin against Gaines in subsequent media reports. It was widely reported that the teen "pulled a gun" on the officer.
It took until August 29 for the City of South San Francisco to officially dispel that notion when the DA's report on the killing was released to the public.
For Burris, Officer Cabillo, "paniced when he shot Derrick....Derrick and his friend had not done anything...the police were committing a crime at the very outset."
Family friend Georgeann Farrar was at the press conference and she recalled that when she first heard about Gaines' being shot, she didn't believe that he could have done what the police had said he did. "In my soul I know he would have never been stupid enough to pull a gun on a cop."
"I feel the child was unjustifiably shot," she said.
Farrar and her daughters, aged 13 and 19, took Gaines on vacation with them to the Sierra and she felt that Gaines was like a "son" to her. In the mountains she recalled Gaines commenting that, "it was so peaceful," there. In contrast, when she described various experiences she has had with the South San Francisco Police, she said they, "do tend to be aggressive."
"They [the SSFPD] do sometimes jump to judgment before you can say anything on your own behalf," Farra said. "They don't understand the community here."
Farrar described how at the time of Gaines' killing, the teenager was hanging out more often at the McDonald's on Westborough Avenue, which is located next to the Arco station, because a nearby park was being remodeled. Farrar has lived in that area for 25 years and and she emphasizes that nothing this violent has ever happened there before. "People look out for each other here," she said.
Community members and friends of Gaines from school agree, as a number of well attended vigils and a march for Gaines have been held at the Arco station where he was killed.
Gaines' eight grade social studies teacher, who the teenager had just visited weeks before his killing, said at a rally held for him at the Arco station on what would have been his 16th birthday on September 20, that, "Derrick was a really wonderful person, despite how he is being villianized in the media, Derrick was a friendly, respectful, and above all, very intelligent and socially conscious person."
"Derrick would be disgusted, beyond disgusted, at how history has repeated itself over and over and over again; in this situation, with Oscar Grant, and from hundreds of years that we have seen in American history," she said.
At the rally on September 20, a mother of two of Gaines' friends described some of her family's prior experiences with Cabillo in the community. Her encounters with him suggest that his actions on June 5 may have been part of a pattern of overly aggressive behavior on his part. The woman described how Cabillo had entered her home in the past and, "had his gun held to my daughter's head for no reason."
She also described a separate incident where officers with the SSFPD entered her home with guns drawn, which has subsequently caused her daughters to be scared of the police. "They [her daughters] don't want to have anything to do with them at all....they [SSFPD] just really need to stop what they are doing, stop harassing us. If we have committed a crime, OK, that's fine, but if we have not committed any crimes, please just leave us alone and just let us live our life peacefully."
"I'm not happy with the South San Francisco Police Department....they need to change their ways," she said.
Since that rally on September 20, a few changes have occurred at the Arco station that were visible during the October 30 press conference. The gas pump areas have been upgraded and remodeled, and they now provide more lighting from above, and a garbage can has been placed over the area where Gaines was killed.
According to Farrar, this was to "cover up the blood stain."
At the speak out for Gaines on September 20, family members distributed a Myth vs Fact sheet that read as follows:
"Myth vs. Fact
"The Justice for Derrick Gaines Campaign
"On June 5, Derrick Gaines, a physically disabled youth of multi-racial descent, was murdered by Officer Joshua Cabillo of the South San Francisco Police Department. The South SF Police Department and cooperative media sources put out a number of false statements meant to prejudice the public against Derrick and to justify Cabillo's decision to kill him. Here we break down some of the lies.
"Myth- Derrick pointed a gun at officer Cabillo.
"Fact- District Attorney Wagstaffe's report makes it clear that Derrick never drew or pointed a gun at Officer Cabillo.
"Myth- Derrick was armed with a gun when Officer Cabillo shot him.
"Fact- The DA's report says that Derrick was unarmed and on the ground when Cabillo shot him in the neck at a very close range. The report states that a gun was on the ground, and an eyewitness states that the gun was too far away for Derrick to even reach it.
"Myth- Derrick was reaching for a gun as he ran away from Officer Cabillo.
"Fact- The DA's report states that Cabillo caught Derrick quickly by grabbing his hood with his left hand and hitting him in the head with the gun in his right hand, knocking Derrick to the ground. (Derrick had problems running fast because of his feet.) Cabillo was then crouching over and pointing his gun at an unarmed Derrick.
"Myth- Derrick was reaching for a gun when on the ground before Officer Cabillo shot him.
"Fact- The DA's report states that Derrick used his right arm to try and reach across his body for a gun to the left of him on the ground - but Derrick was left handed, so that makes no sense.
"Myth- Derrick was high on drugs when Officer Cabillo stopped, chased, and killed him.
"Fact- The DA's report shows that Derrick only had trace amounts of drugs in his system that were likely weeks, if not more than a month, old, at levels far below an effective dose.
"Myth- Officer Cabillo stopped Derrick because he saw Derrick walking with a gun.
"Fact- The DA's report states that Officer Cabillo did not know if Derrick had a gun. Derrick was not threatening anyone or causing any harm. Cabillo stated Derrick looked "suspicious" because he was adjusting his waistband and walking away from an officer. In other words, Officer Cabillo racially profiled Derrick and stopped-and-frisked him without cause.
"Myth- Officer Cabillo's killing of Derrick was an unavoidable tragedy.
"Fact- Police all throughout the country treat the lives of young black and brown people cheaply. From James Rivera Jr. in Stockton, Alan Blueford in Oakland, Kenneth Harding Jr. in San Francisco, Raheim Brown in Oakland, Ramarley Graham in New York, Oscar Grant III in Oakland, and many more, it is clear that the police routinely use excessive and lethal force against people of color because they think they can get away with it."
For more information, email:
Justice4Derrick [at] gmail.com
Alex Darocy
http://alexdarocy.blogspot.com/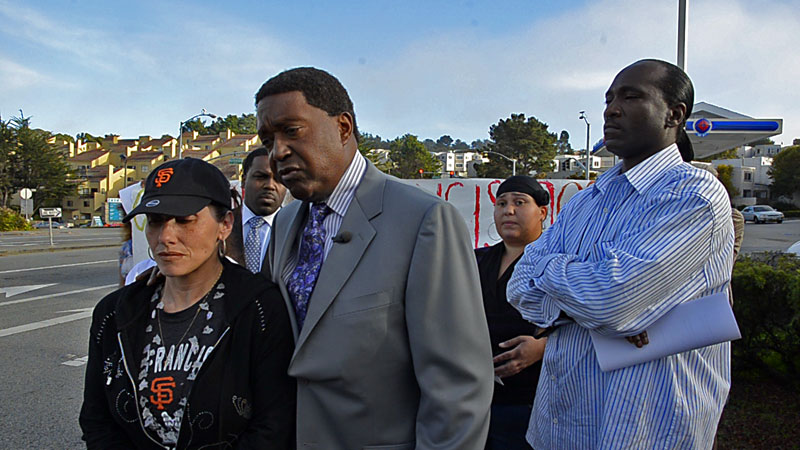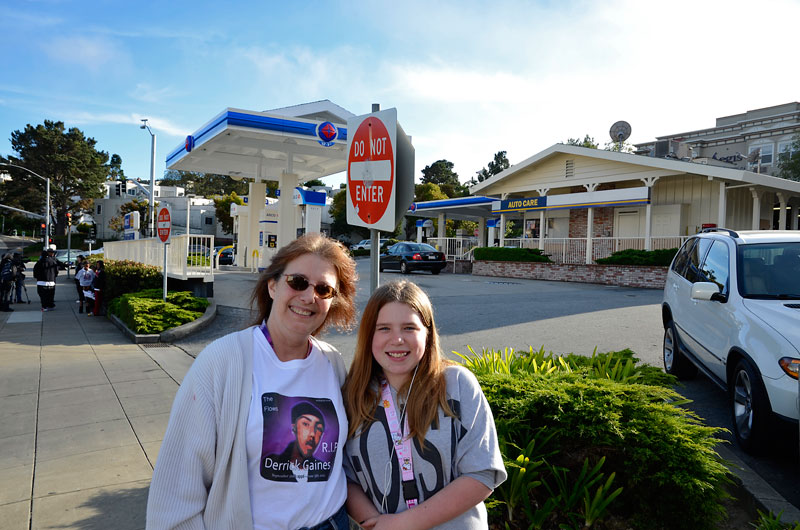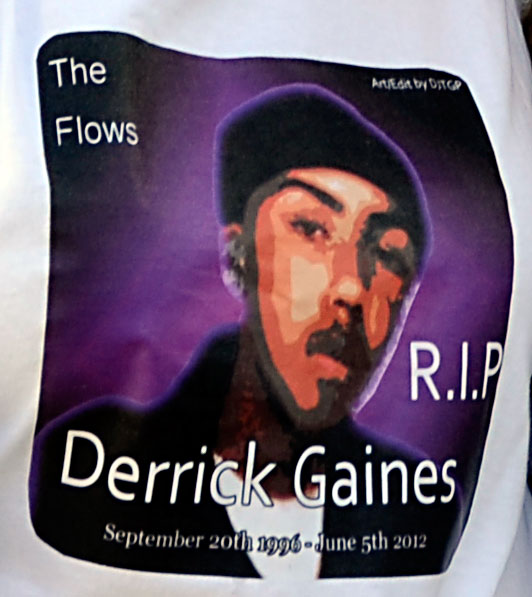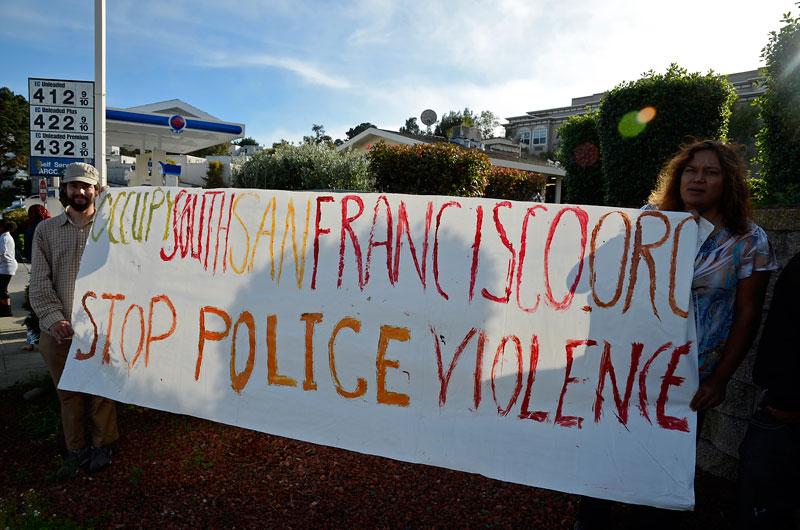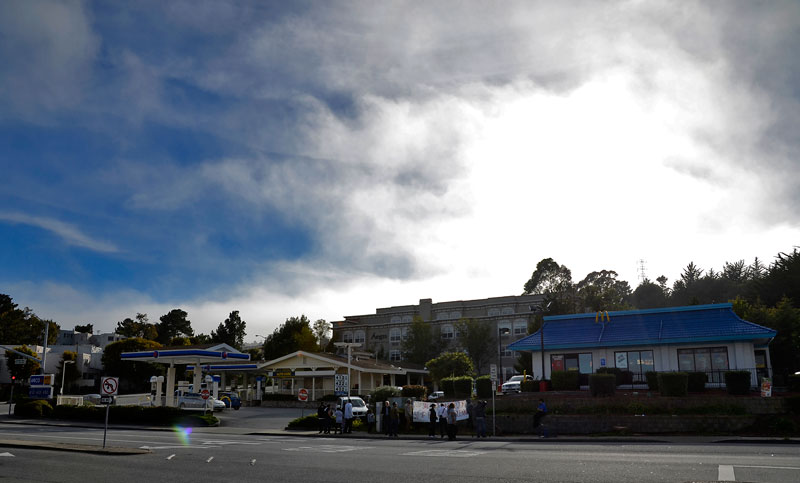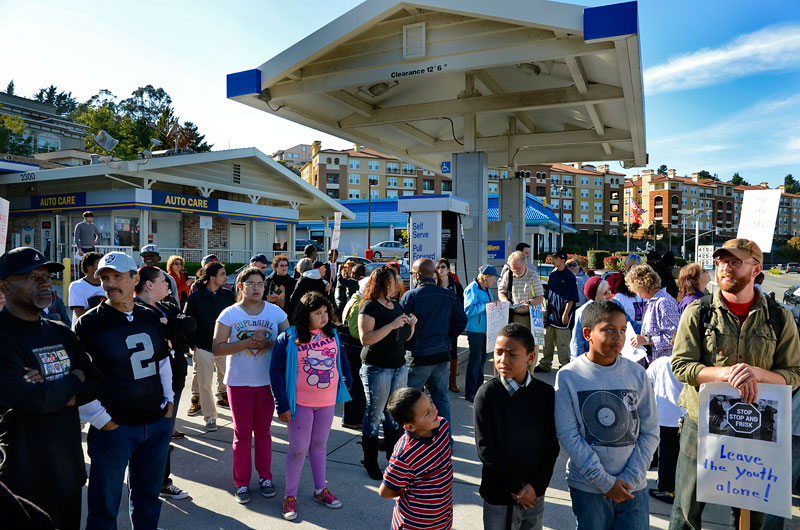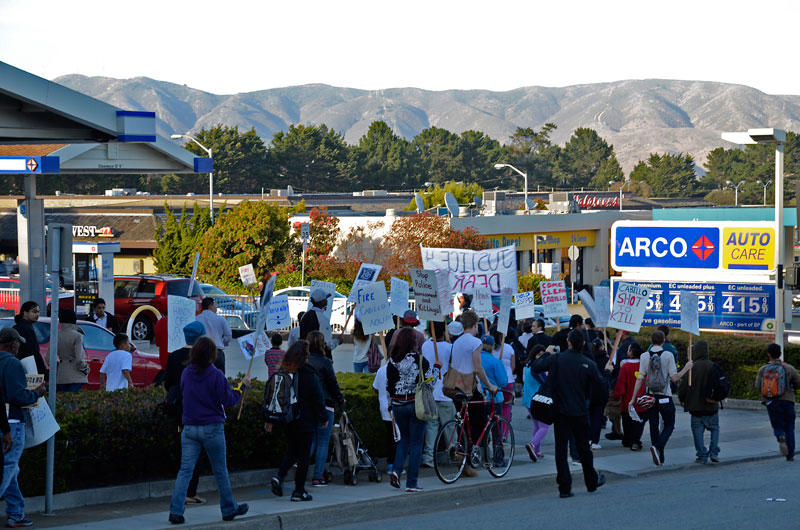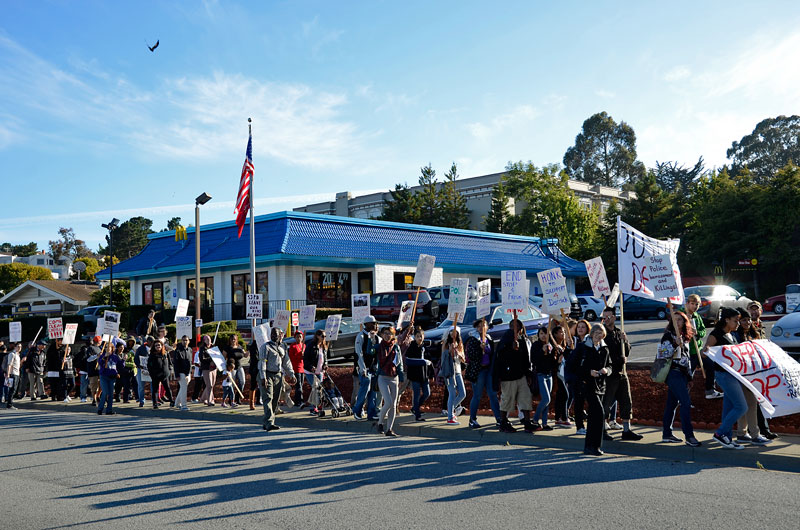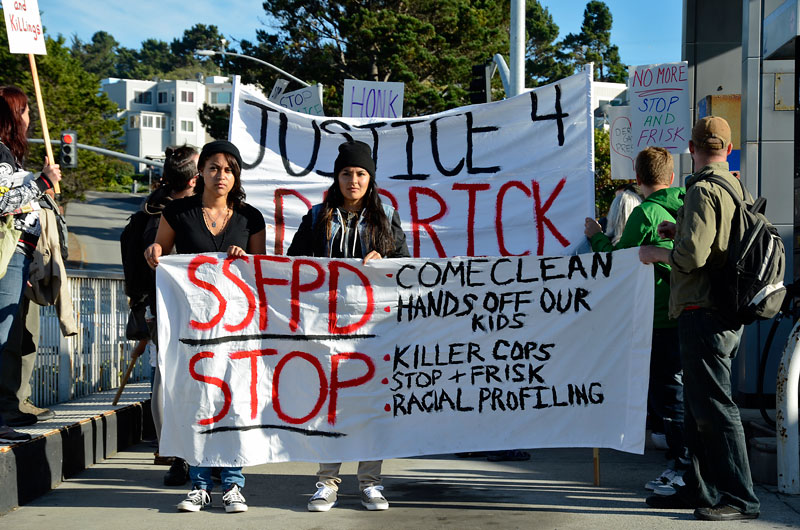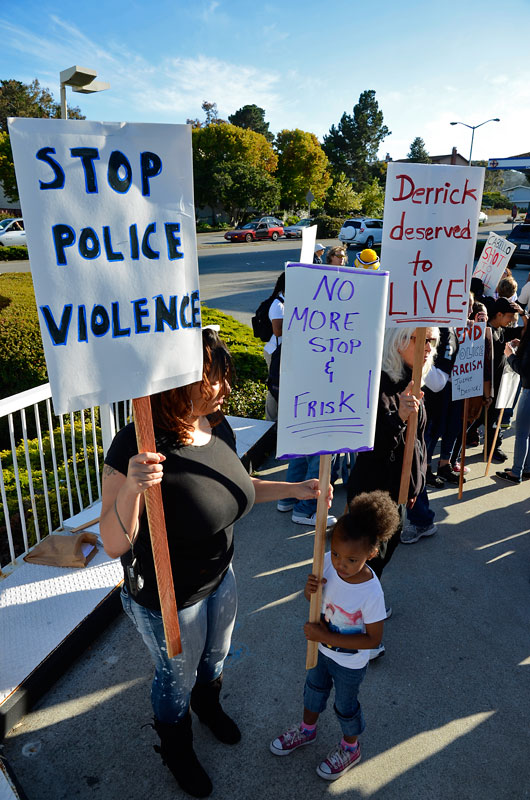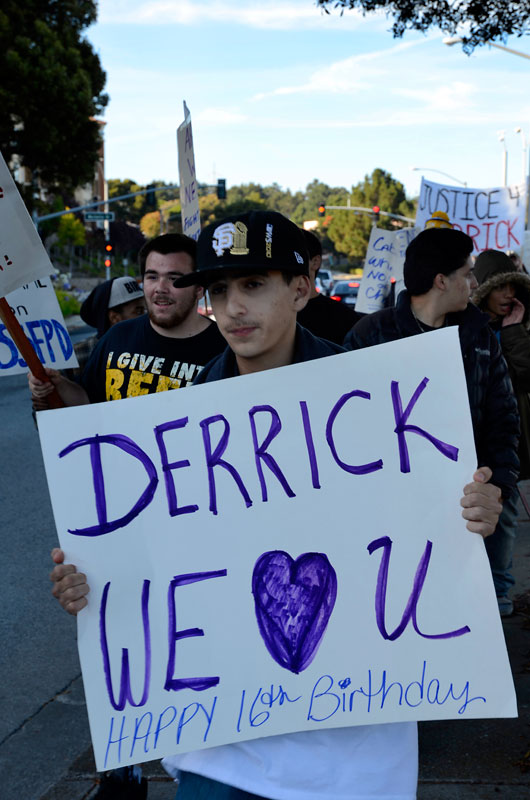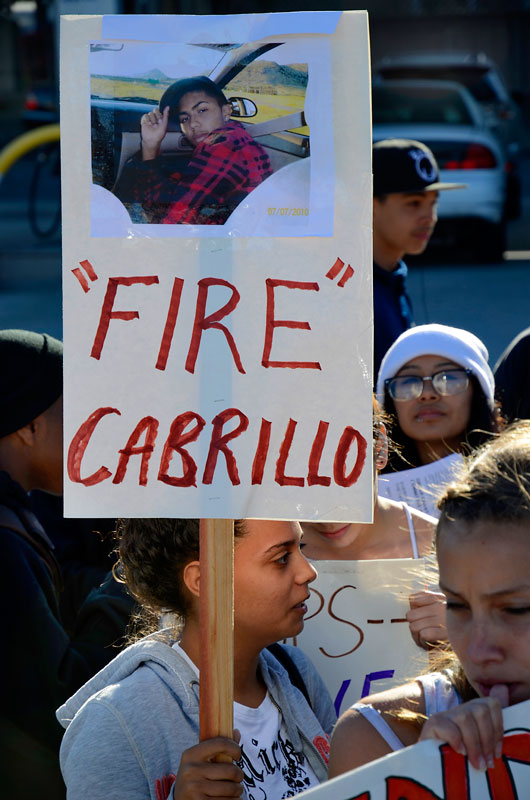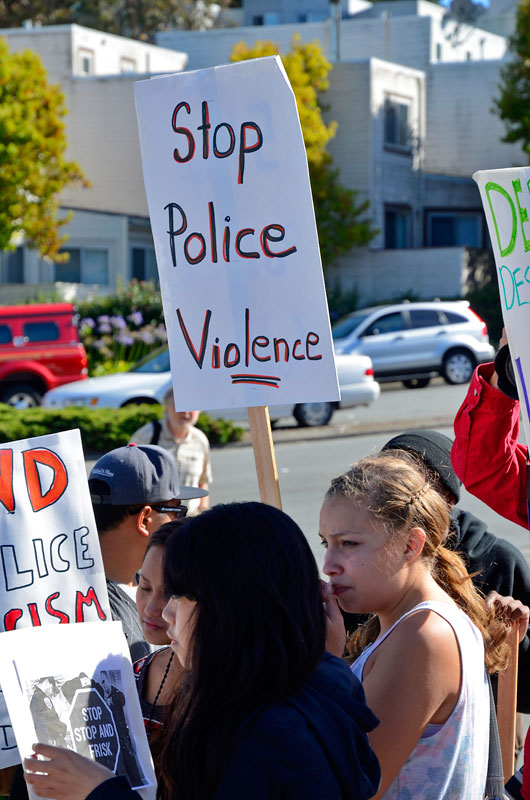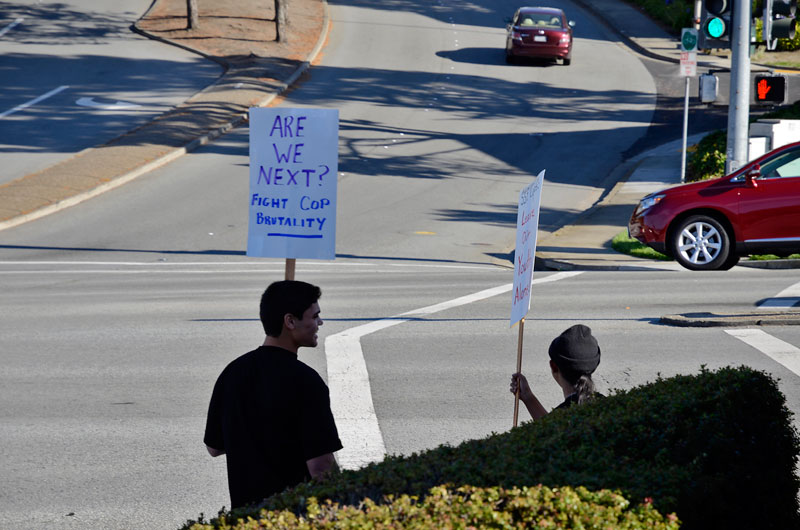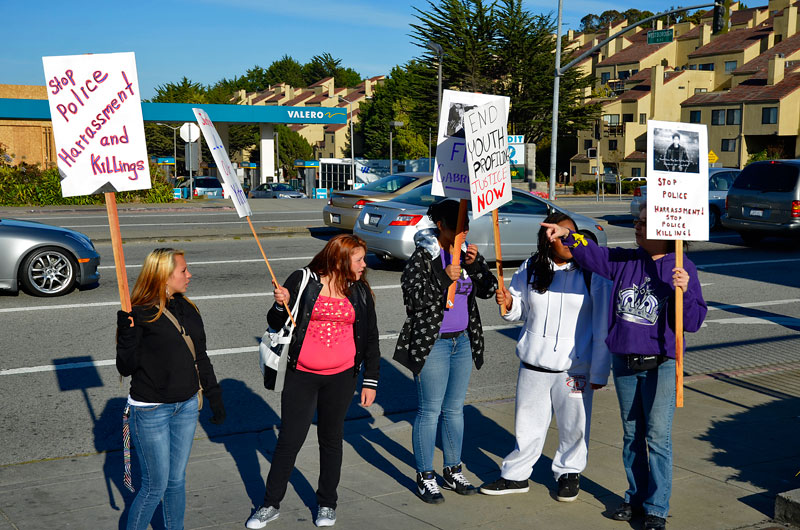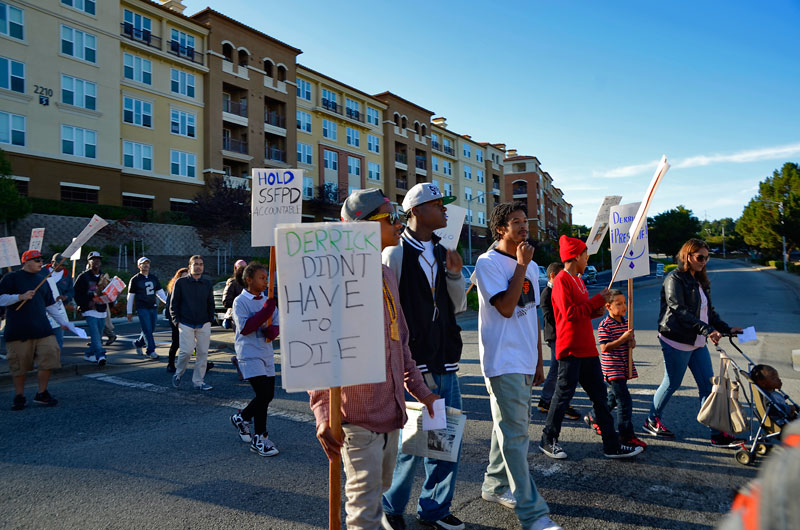 We are 100% volunteer and depend on your participation to sustain our efforts!
Get Involved
If you'd like to help with maintaining or developing the website, contact us.