From the Open-Publishing Calendar
From the Open-Publishing Newswire
Indybay Feature
Republican Election Eve Crimes
purchase of 90% of voting machine companies, criminal collection of absentee ballots posing as Democrats,
telephone campaign to falsely instruct people to vote by phone, control of the radio and tv airwaves,
etc.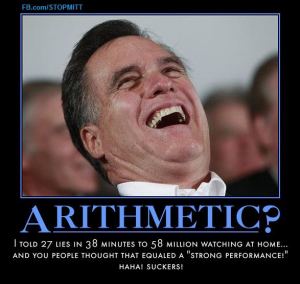 A national newspaper reported the last weekend before the election that Republican operatives are knocking on Democrat doors posing as Democratic Party workers and saying
they have come to collect absentee ballots.
They are also calling Democrats at home to say that they can vote by phone.
. Romney's son given 10 million dollars to start Solamere, a private equity firm with Spencer Zwick, Romney's chief fundraiser and and Eric Scheuermann formerly of Bain Capital. which
bought 50% of Hart Intercivic voting machines in Cincinnati, in Colorado and other swing states and is doing the software programming of the machines. Hart Intercivic is the company which switched 300,000 Kerry votes to Bush in 2004, thus stealing the election for Bush.
http://boston.indymedia.org/newswire/display/216806/index.php
http://freepress.org
. Before Tagg's purchase, Romney, his wife and 2 sons had already heavily invested in Hart Intercivic voting machines
http://free.press.org
Republicans control Unisyn, owned by a Malaysian gambling company, Scytl, ES&S, Dominion, Sequoia and Hart InterCivic, for a control of 81% to 90% of electronic voting machines… akin to horse race judges controlled by 1 horse owner.
. The Mormon radio network Bonneville with 1400 stations continues forcefeeding warmonger Rush Limbaugh and Romney propaganda to the public
http://www.religiondispatches.org/dispatches/joannabrooks/5774/lds_church-owned_radio_station_stands_by_rush_limbaugh
. Romney purchased Clear Channel.. whose news department and talk show anchors have their checks signed by Bain Capital, men and women know their jobs depend on promoting his candidacy.
. voter suppression through draconian ID rules
. lying ads about Jeep and other issues
. a Republican group called True The Vote which plans to intimidate voters across the
country at the polls
. Republican Secretary of State Husted of Ohio has eliminated
tens of thousands of absentee ballot requests, has eliminated 20% of voting precincts, and was foiled by court action in his attempt to shut down early voting.
WBZ, a Republican station owned by Sumner Redstone's CBS, reported that in Massachusetts 50% are Democrats, 38% independent or third party, and 12% are Republicans. Yet it is this 12%
who are represented on KDKA, WPHT WBZ and the entire CBS radio network.
Rupert Murdoch who lives in China was allowed to violate FCC law and expand his tentacles to control 39% of publicly owned US airwaves.
A SHORT BIOGRAPHY OF ROMNEY FAMILY CORRUPTION
Romney with the help of Mormon church money buys Bain Capital.... after raiding corporate assets, stealing pension funds, filing for bankruptcy and firing workers he makes 250 million dollars. Can such a man be trusted with the Social Security Fund? It was his Republican predecessor Reagan who in 1983 removed by executive order 2 TRILLION from the Social Security Fund (where are these funds banked?) and put it in the general fund in order to triple military spending for his patron General Electric and other war profiteers.
http://www.youtube.com/watch?v=BLWnB9FGmWE
(a Newt Gingrich documentary on Romney's Bain Capital of which Romney was the 100% stockholder until 2002)
During the Republican primaries Romney operatives commit vote fraud in 20 primaries against other candidates, with Ron Paul receiving the brunt of the fraud.
http://www.opednews.com/articles/How-the-GOP-Establishment-by-Jaret-Glenn-120806-535.html
Romney operatives keep Governor Gary Johnson out of the Republican primary debates. They hire spies to follow Johnson everywhere. They are successful in only 2 states in keeping Governor Gary Johnson, 2 term governor of Mexico, off the ballot. These are Michigan and Oklahoma. Romney was governor 4 years, Johnson 8 years. Romney's wealth was derived by theft. Johnson's was from starting his own company in college from a 1 person employee... and growing it to a company of 1000.
http://www.nytimes.com/2012/10/15/us/politics/gary-johnson-the-libertarian-partys-presidential-nominee-worries-republicans.html?pagewanted=all&_r=0
McCain operative Nathan Sproul, whose 'nonpartisan' voter registration drive threw away Democratic registrations in 8 Western states in 2008, is back at work for Romney in 2012 in Eastern and swing states.his fellow Republican criminal Colin Small arrested in Richmond Virginia for following Nathan's example and throwing away Democratic registrations.
http://www.nytimes.com/2012/10/05/us/politics/nathan-sproul-a-republican-operative-long-trailed-by-voter-fraud-claims.html?pagewanted=all
http://boston.indymedia.org/newswire/display/216806/index.php
Two of the several Republican voting machines which control more than 81%
of the voting machine market are ESS and Dominion, the former Republican owned
and the latter owned by a conservative Canadian corporation.
http://www.youtube.com/watch?v=mV_ZerkPIMU
Why Ireland scrapped their voting machines
Why is Romney 20 points behind where he was governor and 7 points behind where he lived (Michigan)?
Romney was board member of Damon, a company indicted for Medicare fraud and fined 83 million dollars.
http://www.youtube.com/watch
2 . Romney under public scrutiny ended his Swiss bank relationship.
3 . Romney is still evading taxes with Cayman Islands accounts though after criticism he has ended his Swiss bank accounts.
4. In Massachusetts, Romney cut taxes only for the very rich.
5. Romney as head of Bain Capital bought Clear Channel radio network, itself a network in violation of original FCC rules. Therefore his radio station hosts are promoting his campaign 24×4.
6. Romney has raised over a billion dollars for his campaign which means that after November 6th, he will have profiteered from all the ads that his campaign, Karl Rove, the Koch Brothers, and Sheldon Adelson have run on Clear Channel stations.
7. Republicans control over 81% of the voting machine companies in the US. Diebold sold its machines to Dominion of Canada which arranged for Governor Walker's recall. Election Systems and Software CEO Chuck Hagel installed himself as a US senator from Nebraska, counting his own votes. What other country allows the party of the rich to control the count?
8. Romney's tax plan would give 500 billion in tax cuts to 120,000 families. 10. Romney is 20 points behind where he was a governor (Massachusetts) and 7 points behind where he lived (Michigan).
Historically, the plutocracy was willing to arrange plane crashes for Senators Paul Wellstone of Minnesota and Mel Carnahan of Missouri.... 5 times as many Democratic
as Republican candidates have died in plane crashes.
In 2000, Jeb Bush and Katherine Harris removed hundreds of thousands from the voter
registration lists, claiming falsely that they were felons. Police in Florida intimidated black voters, set up road blocks while in South Dakota Thune thugs intimidated Native Americans.
The Jacksonville Times Union in Florida put out a special edition to the black community
instructing that every page of the ballot was to be voted, thus eliminating 20,000 ballots.
An unelected Republican dominated Supreme Court of justices serving for life trumped all
lawsuits as the court ordered a recount stopped.
Picture source: cagle.com
There are acres of weather manipulation machines, called HAARP, in Alaska. Were CIA cells involved in storm Sandy which was directed at blue states?
******************
Romney campaign operatives such as the Koch Brothers, Karl Rove, Sheldon Adelson etc have hacked 5 Florida Indymedia sites off of the internet:
Miami, Tampa, Tallahassee, Sarasota and Northwest Florida.
Plutocratic Canadian Company Owns The Wisconsin Alleged Voting Machines.... Fraud
Exit polls, the most accurate election prediction, gave a deadheat in the third governor recall in US history. The other 2 were successful and this was as well, but the victory for the Democrats was not recorded. Many students at Wisconsin colleges could not vote. The election board was flooded by their calls. Walker outspent his opponent 7 to 1. That is not democracy but plutocracy, government by money which like manure, Drew Pearson says, stinks when amassed in one place.
Diebold which arranged the theft of US elections from Gore and Kerry, was headed by a CEO who promised Dick Cheney at the Fairlawn Hilton in Fairlawn Ohio he would win for Cheney.
Election Systems and Software's CEO, Chuck Hagel, was a Republican who managed to declare himself the winner in a Senate race after counting his own votes. Later ESS sold its company to the arrangers of the Wisconsin theft.
Walker, like the Florida governor and Lehman Brothers and Fox News operative John Kasich, who would become the execution governor of Ohio, gave back against popular will the federal mass transit money to Washington.
All 3 are petroplutocrat pawns.
Walker was declared winner even as people were voting though exit polls indicated Walker's opponent had won.
Canadian company Dominion Voting Systems bought Premier from ESS and Sequoia.
""Command Central is one of Wisconsin's leading vendors of voting machines and election supplies. They are distributors for Dominion Voting Systems, a privately-owned electronic voting equipment company. Founded in Canada in 2002, Dominion is now based in Denver, CO, since their acquisitions of Premier Election Solutions, from Election Systems & Software (ES&S), and Sequoia Voting Systems" from Democratic Underground...
The people who control voting in Wisconsin:
http://www.democraticunderground.com/1002773448
http://blackboxvoting.org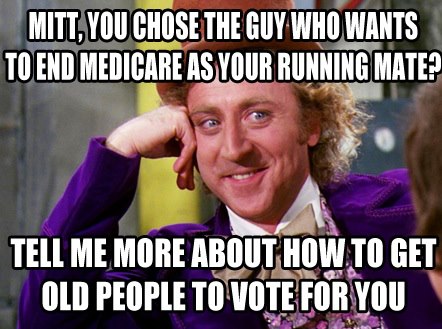 We are 100% volunteer and depend on your participation to sustain our efforts!
Get Involved
If you'd like to help with maintaining or developing the website, contact us.