From the Open-Publishing Calendar
From the Open-Publishing Newswire
Indybay Feature
Related Categories:

California | Government & Elections
California Secretary of State Debra Bowen: Bring back our Write-In Votes!
Didn't know you can no longer write-in a candidate's name on election day in November?

As part of the "Top Two" scheme, candidates are no longer allowed to run as "independents" or "write-ins" in the general election in California.

It's just another part of the attack on democracy by the corporate-owned parties (flying around in jets run billion $ campaigns), trying to lock out any challenges to their hold on power as our economy spirals downward and their sell-out to the billionaire and corporate interests becomes more clear every day. They are doing in quietly, of course, behind the scenes, so we need your help to expose it -- a first step is by signing this petition.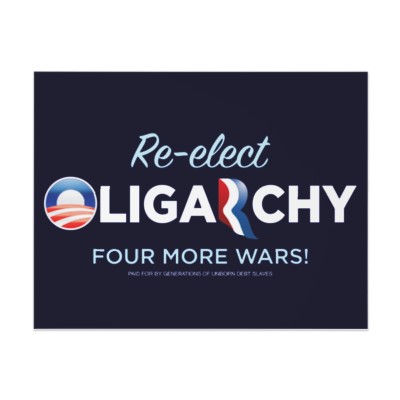 The November, 6, 2012 election will mark the first time in California history that our choice of casting general election write-in votes for U.S. Congress or State Legislature will have been taken away from us, the voters. This is truly an affront to the idea of democracy and free choice -- to not even have the option to write-in an alternative candidate, even when both of the candidates on the ballot are from the same political party that I, as an individual voter, happen to strongly disagree with!
If you are disgusted by this state of affairs and a rigged election system, please sign this petition! You may also enter the write-in vote(s) that you would have cast, as follows:
1. enter the office & district you want to vote for (example: State Senate, District 14).
2. enter the name of the person you'd like to vote for (example: Jack London)
http://www.change.org/petitions/california-secretary-of-state-debra-bowen-bring-back-our-write-in-votes
------------------------------------------------
What are the rules for write-in candidates?
Under California's vote-enacted Top Two Open Primary Act, the rules for write-in candidates have changed. See this page from the Secretary of State for more details. In order to be eligible to receive write-in votes and have them actually count, a candidate must file a written statement declaring him or herself to be an official write-in candidate for a particular election. Write-in votes cast for someone who has not filed as an official write-in candidate will not be counted. If a voter misspells the name of candidate, or omits part of the candidate's name or the office for which the candidate is running, the vote may still count depending upon a number of factors.
http://www.calvoter.org/voter/faq.html#q24
------------------------------------------------
On February 10, 2012, California Governor Jerry Brown signed a bill that removes write-in space from California's general election ballots for Congress and state partisan office. That move makes California one of only six states that won't allow write-ins on the November 2012 ballot.
http://www.occasionalplanet.org/2012/02/29/write-in-voting-and-why-it-matters/
------------------------------------------------
How California's Top-Two Open Primary Shrinks Voter Choice in Congressional Races in November
June 6th, 2012
In November 2010, under a partisan nominating system, California voters were able to choose between the following candidates for Congress: 53 Republicans, 51 Democrats, 39 minor party nominees, 3 independent candidates, and 14 declared write-in candidates, for a total of 160 candidates.
In November 2012, under Proposition 14, the top-two open primary system, California voters will be able to choose among the following candidates for Congress: 56 Democrats, 46 Republicans, 4 independents, zero minor party candidates, zero write-in candidates, for a total of 106 candidates.
This presumes that the person who places second in the U.S. House race in the 37th district in Los Angeles will be the one Republican who filed as a declared write-in candidate. It is possible the write-in candidate who places second in that race will be the lone Libertarian, or the lone Peace & Freedom Party member. No will know until the write-ins have been tallied. If the lone Republican write-in does not place second, then the statewide summary will be 56 Democrats, 45 Republicans, 4 independents, and one minor party member, again totaling 106 candidates.
If Proposition 14 had been on the ballot in June 2010 with the description, "Reduces voter choice in the general election", it would not have passed. Instead it was on the ballot as "Increases participation in primary elections." Ironically, the turnout in the California June 5 primary was so poor, it may have been the lowest turnout in the history of California presidential primaries, although this cannot be known for sure until all the votes are counted.
The San Francisco Chronicle's story about the election returns is that the top-two system "shook up the system." Actually, in every single congressional race in which one incumbent was running, that incumbent came in first. In the races with two incumbents running against each other due to redistricting, one of the incumbents always came in first and the other incumbent always came in second. As has been shown in Louisiana and Washington, top-two systems make it far easier for incumbents to be re-elected than normal systems do.
http://www.ballot-access.org/2012/06/06/how-californias-top-two-open-primary-shrinks-voter-choice-in-congressional-races-in-november/
------------------------------------------------
We are 100% volunteer and depend on your participation to sustain our efforts!
Get Involved
If you'd like to help with maintaining or developing the website, contact us.