From the Open-Publishing Calendar
From the Open-Publishing Newswire
Indybay Feature
View other events for the week of

9/17/2012
Re-hearing for Richard Winger at SF Superior Court
Date

Monday September 17

Time

10:45 AM

-

11:45 AM

Import this event into your personal calendar.
Location Details
SF Superior Court, 400 McAllister St (at Larkin), people will meet out front. <---CORRECTION: McAllister & POLK
Event Type

Court Date

Organizer/Author

Richard Winger, the publisher of Ballot Access News, needs our help on MONDAY (9/17)! His court date has been moved up to Monday and he needs people to show up at 10:45 am, SF Superior Court, 400 McAllister St (at Larkin).

On August 1, Judge Curtis Karnow ruled that the six people who challenged Prop. 14 in court must pay $243,500 to the attorneys who intervened in the case for Abel Maldonado and other supporters of the top-two system. They asked for reconsideration and were given a date in October.

But now the attorney for the intervenors has arranged to have the same judge hear the request for reconsideration, even though according to the normal court procedures, they were supposed to have a different judge. And the other side got the hearing moved up from October to Monday, September 17, at 11 a.m.

We feel the only recourse is to try to have as many friends in court as possible, so the judge sees that we have support.

Richard and others will meet outside the courthouse at Larkin and McAllister at 10:45 am, Monday September 17th.

Please come!

For background see:

Monstrous Ruling in CA Case Challenging Top Two

http://www.indybay.org/newsitems/2012/08/27/18720425.php

Some Supporters of Top-Two Open Primary Take Punitive Action to Crush Opponents with Crippling Legal Fees

September 15th, 2012

http://www.ballot-access.org/2012/09/15/some-supporters-of-top-two-open-primary-take-punitive-action-to-crush-opponents-with-crippling-legal-fees/

Added to the calendar on Sunday Sep 16th, 2012 6:19 PM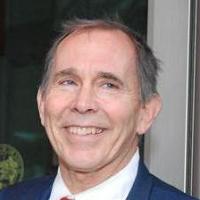 Richard Winger, the publisher of Ballot Access News, needs our help on MONDAY (9/17)! His court date has been moved up to Monday and he needs people to show up at 10:45 am, SF Superior Court, 400 McAllister St (at Larkin).
On August 1, Judge Curtis Karnow ruled that the six people who challenged Prop. 14 in court must pay $243,500 to the attorneys who intervened in the case for Abel Maldonado and other supporters of the top-two system. They asked for reconsideration and were given a date in October.
But now the attorney for the intervenors has arranged to have the same judge hear the request for reconsideration, even though according to the normal court procedures, they were supposed to have a different judge. And the other side got the hearing moved up from October to Monday, September 17, at 11 a.m.
We feel the only recourse is to try to have as many friends in court as possible, so the judge sees that we have support.
Richard and others will meet outside the courthouse at Larkin and McAllister at 10:45 am, Monday September 17th.
Please come!
For background see:
Monstrous Ruling in CA Case Challenging Top Two
http://www.indybay.org/newsitems/2012/08/27/18720425.php
Some Supporters of Top-Two Open Primary Take Punitive Action to Crush Opponents with Crippling Legal Fees
September 15th, 2012
http://www.ballot-access.org/2012/09/15/some-supporters-of-top-two-open-primary-take-punitive-action-to-crush-opponents-with-crippling-legal-fees/
Richard Winger has posted his report on Ballot Access News
http://www.ballot-access.org/2012/09/17/plaintiffs-in-california-top-two-primary-case-win-ability-to-reconsideration-of-attorneys-fees-award-against-them/
And another person posted this report via email:
Well, we packed the room! There were about 45 people there, including Peace & Freedom besides Greens, CA for Electoral Reform, probably some Libs. Good to see lots of old friends!
This hearing was not the appeal of the bad decision on our suit re P. 14. That is later; see below. This was about the SLAP suit demanding over $245,000 in legal fees because we lost.
Gauttam was great! First, he asked the judge (the same one who gave the "no" verdict already!!! That is not at all correct) to recuse himself, and the judge did. Gauttam is sure that without us all there staring at him, the story would have been different! Then the two lawyers were sent to present a quick version of the case with a Clerk, with a man from the Secty of State's office listening in by phone. The other lawyer wanted our appeal dismissed. Gauttam was sharp and presented our side with passion as well as intelligence.
The Clerk went out of the room to speak with another judge, who sent him back with the message: case NOT dismissed but the money demand was!! The other lawyer won an extension (which Gauttam had said already was fine with our side). So the new hearing date for the P. 14 appeal is set for Oct. 22 at 9:30 a.m., SF Superior Court, Room 302.
Please mark your calendars now! Our attendance made a huge difference!
We are 100% volunteer and depend on your participation to sustain our efforts!
Get Involved
If you'd like to help with maintaining or developing the website, contact us.