From the Open-Publishing Calendar
From the Open-Publishing Newswire
Indybay Feature
Stop CA AFL-CIO Leadership & Corporate Attack On Injured Workers-IWNN Statement On SB 863
The Injured Workers National Network is opposing the anti-injured worker SB863. This bill would seriously hurt injured workers and their right to legal representation. The IWNN is also opposing the secret deal that the California AFL-CIO leadership including Art Pulaski and CA AFL-CIO Legislative Director Angie Wei negotiated with Safeway and Disney along with other corporations in secret to cut costs for these anti-labor corporations while hurting seriously injured workers. IWNN will also be having a press conference on September 6, 2012 at 9:00 AM to challenge these attacks.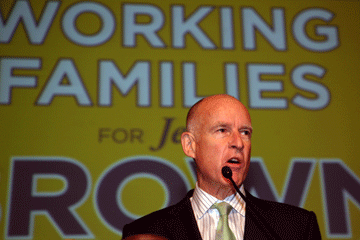 Injured Workers National Network IWNN Stands Against CA CHSWC Board's Attack on Injured Workers And In Opposition To CA AFL-CIO Support For SB 863
IWNN Opposes Secret Meetings By CA AFL-CIO Legislative Director Angie Wei and California AFL-CIO to "reform" Workers Compensation And Leaving Out Injured Workers Voices
The California legislator's Commission On Health and Safety and Workers Compensation CHSWC board has decided to make a deal with the California AFL-CIO top officials & the legislators to eliminate the third leg of the applicant (injured workers) attorneys. These attorneys were the professionals that the union referred their union members to! Now the unions are cutting of the third leg to help the state with employers to further harm injured workers!
Under this bill:
*This workers compensation package grants injured workers an illusory $720 million increase in permanent disability benefits while actually cutting benefits. It will reduce benefits for most injured workers in greater amounts than SB 899 did in 2004.
*It mandates the establishment of the Medicare Fee Schedule for workers' compensation treatment and this will reduce injured workers' access to specialty medical care, make it more difficult for injured workers to prove the cause and extent of their disabilities and increase employers' insurance premiums.
*It permits employers to delay payments of permanent disability benefits and creates roadblocks that will discourage injured workers from returning to work.
*The proposed Independent Medical Review (IMR) system will further delay injured workers' treatment, deny workers due process of law and will be very costly for employers.
The state union leadership with Angie Wei, the AFL-CIO Legislative Director and also chairwoman of the CHSWC board has decided to collude with Governor Brown and corporations like Safeway Inc and Disney Corporation to sell out more benefits for injured workers, thus, omitting more money for applicant attorneys. Either way injured workers lose yet again as usual with the promise of more benefits, seldom seen by injured workers who suffer serious injuries and or illnesses caused by negligent employers.
http://www.latimes.com/business/money/la-fi-mo-california-comp-bill-difficulties-20120827
,0,1832553.story
Angie Wei has publicly stated that she prioritize to bring "efficiency to the system" and "And in a prediction likely to please business interests, the labor leader said, "We think we can deliver real savings to the employers who pay the bills." Is this the way unions treat their own member by giving savings to employers who caused the injury or illness in the first place?
http://www.latimes.com/business/money/la-fi-mo-comp-deal-faces-opposition-20120814
,0,7244613.story
California AFL-CIO leaders Angie Wei and Art Pulaski were also "neutral" on former Governor Schwarzenneger's SB 899 which Wei now calls a "draconian bill". At the time, they urged the labor movement not to take a stand against the anti-injured worker bill.
http://www.nasi.org/events/archive
http://www.calaborfed.org/index.php/page/sb_863_real_workers_comp_reform_to_reduce_costs_and_help_injured_workers
Christine Baker, the director of the California Department of Industrial Relations DIR has also publicly supported this new "reform" bill SB 863 and is seeking to push it throught the legislature. There have been no hearings by the Commission On Health and Safety and Workers Compensation on this proposed bill where all parties including injured workers would have the opportunity to speak out on the dangerous measures contained in this bill.
Furthermore not only are the Applicant Attorney's Association representing workers compensation lawyers opposing the bill but the Voters Injured at Work organization VIAW is opposing this bill. In the past the California AFL-CIO supported this organization and said that they represented injured workers in California yet there are no injured workers organizations that are supporting this bill.
As always this is about takeaways in the California Workers' Compensation system with the promise of increasing benefits that seriously injured workers seldom see.
Why should injured workers give up certain injuries or illnesses to attain more permanent disability when this is already promised to them about a hundred years ago.. Every reform are in actuality benefits that are taken away from injured workers with the pseudo promise of increasing more benefits. Legislators now with the AFL-CIO have made a deal with the devil to deny more, There isn't much left for injured workers, nor was there ever going to be, as the politicians continue to erode what little benefits are left for the working class!
The Injured Worker National Network Stands for
*Elimination of ACOEM rules/guidelines
*Elimination of the Qualified Medical Examiner QME and the availability of doctor or your choice.
*Criminal felony penalties for fraud by insurance companies and employers for withholding required healthcare and terrorizing injured workers.
*Investigation of cost shifting by employers and the insurance industry and criminal fraud prosecution for such illegal activity.
California injured workers cannot afford another bill that punishes injured workers and covers up the fraud by corporations and the insurance industry who are once again attacking the injured workers of California
Please contact your union, Labor Council and the California AFL-CIO at (510)663-4000 and (916)444-3676x12 and and your California legislators and call for a no vote on California SB 863 (Lieu).
Also there will be a press conference at the September 6, 2012 meeting of the California Commission on Health And Safety and Workers Compensation CHSWC.
The press conference will be at 9:00 AM at 1515 Clay St. in Oakland California. The Commission hearing begins in the Auditorium at 10:00 AM
For more information call
(916)342-6608
http://www.iwnn.org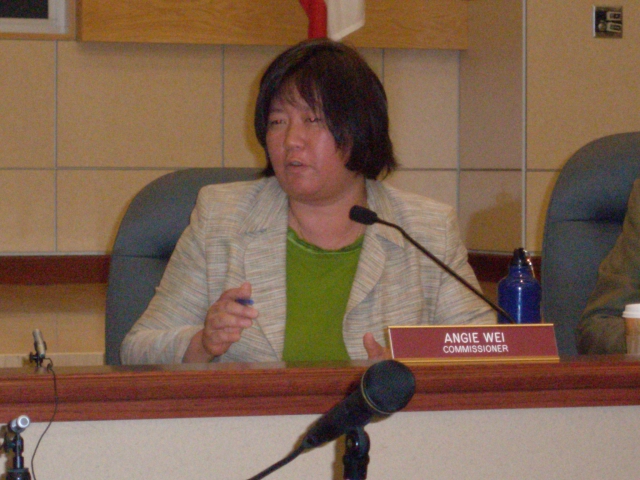 Angie Wei who is the Legislative Director of the California AFL-CIO and chair of the Commission on Health and Safety and Workers Compensation is concerned about saving money for employers and has been meeting secretly with Safeway and Disney bosses to help them out while excluding injured workers from the negotiations.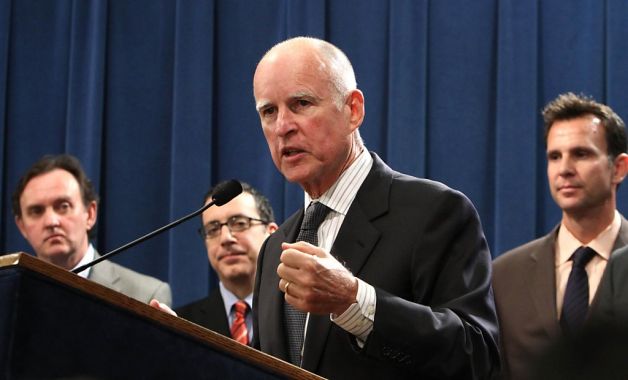 California Labor Federation Executive Secretary Treasurer Art Pulaski on the far left of Brown in picture wants more partnership with the corporations in California and is working with Governor Brown to cut the state budget on the backs on injured workers in SB 863. Pulaski has excluded California injured workers from negotiations on the so called "reform" of workers compensation.
We are 100% volunteer and depend on your participation to sustain our efforts!
Get Involved
If you'd like to help with maintaining or developing the website, contact us.