From the Open-Publishing Calendar
From the Open-Publishing Newswire
Indybay Feature
Society of Professional Journalists letter to Santa Cruz DA in support of Indybay reporter Bradley Stuart Allen
Taking photographs, gathering information about a planned event and disseminating a report to a public audience should not be characterized as criminal conspiracy; instead, these activities make up the basic process of news gathering.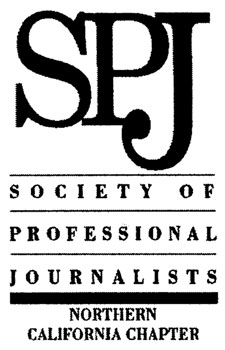 Society of Professional Journalists letter to Santa Cruz DA in support of Santa Cruz Indybay reporter Bradley Stuart Allen
March 27, 2012
Bob Lee, Santa Cruz County District Attorney
701 Ocean Street, Room 200
Santa Cruz, CA 95060
By First Class Mail
Dear Mr. Lee:
We are deeply concerned by your office's decision to prosecute Bradley Stuart Allen, a longtime San Francisco Bay Area Independent Media Center ("Indybay") contributor, as well as by assertions from your office that: (1) a reporter may be prosecuted for conspiracy simply by providing coverage of a newsworthy event and (2) Indybay is not a bona fide news organization.
SPJ is especially disturbed that your office is prosecuting Allen for conspiracy on the grounds that by covering the occupation, he was acting in concert with the protesters. Your theory is a dangerous threat to the freedom of the press. The information available to us indicates that there is no evidence Allen acted in concert with the protesters; he was merely reporting on their activities. The imposition of criminal conspiracy liability on journalists based solely on their reporting of criminal activities would chill the very acts of news gathering and dissemination that the First Amendment was designed to protect.[1]
Taking photographs, gathering information about a planned event and disseminating a report to a public audience should not be characterized as criminal conspiracy; instead, these activities make up the basic process of news gathering. If Allen can be made to face felony charges for communicating with sources and documenting a protest, it is difficult to see why any journalist merely practicing his or her professional duties of news reporting would not be subjected to similar charges. This theory sets a dangerous precedent and would severely hamper the public's right to obtain information about highly newsworthy events in which criminal activity may be occurring.
Significantly, your office has argued that the conspiracy charge against Allen is appropriate because he allegedly chose not to interview police officers, the owners of the occupied property or passersby who might have disagreed with the demonstrators' goals and/or tactics. Although it may be better journalistic practice to interview both sides, a journalist's legal rights do not hinge on having done so.[2]
Additionally, SPJ disputes the contention of your office that Indybay is not a news organization, especially considering that both state and federal courts have recognized it as such.[3]
In short, it is wholly inappropriate, and indeed unconstitutional, for a public prosecutor to single out representatives of a disfavored news organization for prosecution. That a photojournalist from The Santa Cruz Sentinel was able to enter the occupied building and report from it without also being subjected to charges brings this abuse into even sharper relief.
Thus SPJ strongly urges you to reconsider whether to proceed with this aggressive and dangerous targeting of the independent press.
Sincerely,
Geoffrey King, Esq.
SPJ NorCal FOI Co-Chair
Rebecca Bowe
SPJ NorCal FOI Co-Chair
Liz Enochs
SPJ NorCal Board President
cc:   The Honorable Paul P. Burdick; Ben Rice, Counsel for Defendant Bradley Stuart Allen; Reporters Committee for Freedom of the Press; The National Press Photographers Association; The American Civil Liberties Union of Northern California; The Santa Cruz Sentinel; The San Jose Mercury News; The Los Angeles Times; The San Francisco Chronicle; The New York Times; KCBA; KSBW; Indybay
____________________________________
[1]   As the Ninth Circuit held forty years ago, "Printing, publishing, or distributing" speech or an article "is not criminal unless the persons who did these acts had the specific intent required by the statutes which were the basis of the investigation . . . no inference arises from that exercise of editorial judgment that the person who made the decision may have had the specific intent required to subject him to criminal liability." Bursey v. United States, 466 F. 2d 1059, 1087-1088 (9th Cir. 1972). Were such an inference permissible, it "would destroy effective First Amendment protection for all news media." Id. at 1088.
[2]   See United Teachers of Dade v. Stierheim, 213 F. Supp. 3d 1368, 1372-73 (S.D. Fl. 2002) (striking down restrictions placed on reporter for activist union newsletter); Borreca v. Fasi, 369 F. Supp. 906, 907-11 (D. Haw. 1974) (enjoining policy of excluding particular reporter from press conferences because mayor believed reporter to be "irresponsible, inaccurate, biased and malicious" in his reporting); Lewis v. Baxley, 368 F. Supp. 768, 779 (M.D. Ala. 1973) (holding "that 'protection of the public from interested and improperly influenced news coverage' is not a compelling governmental interest" that would justify a restriction on press privileges; "it may in fact be an interest with which the government may not constitutionally concern itself at all").
[3]   See In Re Search Warrant 2009-2775 (Morse) (Alameda Cty. Sup. Ct. 2010) (quashing a search warrant issued for an Indybay reporter's unpublished news photographs pursuant to Cal. Penal Code § 1524(g) and, by reference, Cal. Evid. Code § 1070 [California's journalist "shield law"]); Online Policy Group v. Diebold, Inc., 337 F. Supp. 2d 1195, 1197 (N.D. Cal. 2004) (describing Indybay as "[a]n on-line newspaper"); Burdett v. Reynoso, __ F. Supp. 2d __, (N.D. Cal. 2007) 2007 WL 2429426 at *2 n1 (accepting the unchallenged representation that Indybay is "an internet-based alternative news outlet"); see also Binion v. City of St. Paul, 788 F. Supp. 2d 935, 938 (D. Minn. 2011) (Portland Indymedia is "an Internet-based news source"). Additionally, your office appears to find it significant that Indybay accepts media contributions from the general public, as well as from long-time core reporters and editors such as Allen. However, newspapers and other traditional media outlets have consistently accepted contributions from the public in the form of letters, web comments, op-eds, freelance articles and other means. Such large media corporations as The Huffington Post and CNN regularly accept reportage from the public. Finally, practices vary as to whether publications subject such contributions to editorial review.
Northern California Chapter of the Society of Professional Journalists

965 Mission St., Suite 220, San Francisco, CA 94103 • spjnorcal@gmail.com
We are 100% volunteer and depend on your participation to sustain our efforts!
Get Involved
If you'd like to help with maintaining or developing the website, contact us.