From the Open-Publishing Calendar
From the Open-Publishing Newswire
Indybay Feature
Demonstrators "Occupy San Quentin" for a National Occupy Day in Support of Prisoners
Hundreds of demonstrators marched to San Quentin Prison where a rally was held in solidarity with a National Occupy Day in Support of Prisoners on February 20. After support for the day was initially passed by Occupy Oakland's general assembly on January 9, over a dozen communities across the nation followed in planning local prisoner solidarity demonstrations, including those in Austin, Baltimore, Boston, Chicago, Columbus, Denver, Durham, New York, Philadelphia, Los Angeles, Fresno, Portland, and Washington D.C. [videos to be posted soon]
San Quentin Prison is located along the San Francisco Bay near San Rafael, and it first opened in July of 1852. It is the first and oldest prison in the state of California. The facility's death row is the only to hold men in the state, and it is the largest death row in the country. In 2008, San Quentin held 637 male inmates on its death row, nearly twice as many as those held on the death rows in Florida and Texas.
At the demonstration, buses of people arrived from Oakland, and marchers gained access to the east gate of San Quentin Prison by walking approximately 3/4 of a mile, which involved traveling through Main Street of "San Quentin Village," the small residential area that is concentrated with bay side Victorian homes and a small complex of townhouses outside of the main prison facility. Corporate media reported that local police agencies estimated that 700 people were in attendance, but in reality the crowd could have easily been a thousand strong at the height of the rally, and one woman their described the event as, "the largest demonstration held at San Quentin since the execution of Stanley Tookie Williams in 2005."
The rally was held in front of barriers that were set up to separate the demonstrators on Main Street approximately 50 feet from the East Gate, and it was there that the stage and sound system was placed. At the rally, people who had been incarcerated in San Quentin shared their accounts, as did family members of those who had been inside, and speakers included Sundiata Tate and Luis Talamantez, who spoke about the San Quentin Six and George Jackson; Elaine Brown; Sarah Shourd, Josh Fattal and Shane Bauer, who were imprisoned in Iran; Ali and Jack Bryson of Occupy Oakland; Morning Star Gali, and many others. Performers included the brass Liberation Orchestra, and Jabari Shaw and Timbuktu Akaamka. A variety of messages praising the San Quentin demonstration, and the occupy movement in general, were read to the crowd, including those from Mumia Abu-Jamal, Leonard Peltier, and an essay titled, "Occupy Death Row," by Kevin Cooper, an innocent man currently on death row at the facility.
Additionally, several speakers at the rally commented about the fusion of the occupy movement with pre-existing prisoners' rights movements, and the resulting potential to reach out to more people, which could magnify each movement as a result.
The resolution passed at the January 9th general assembly of Occupy Oakland called on occupies across the country to support:
1. Abolishing unjust sentences, such as the Death Penalty, Life Without the Possibility of Parole, Three Strikes, Juvenile Life Without Parole, and the practice of trying children as adults.
2. Standing in solidarity with movements initiated by prisoners and taking action to support prisoner demands, including the Georgia Prison Strike and the Pelican Bay/California Prisoners Hunger Strikes.
3. Freeing political prisoners, such as Mumia Abu-Jamal, Leonard Peltier, Lynne Stewart, Bradley Manning and Romaine "Chip" Fitzgerald, a Black Panther Party member incarcerated since 1969.
4. Demanding an end to the repression of activists, specifically the targeting of African Americans and those with histories of incarceration, such as Khali in Occupy Oakland who could now face a life sentence, on trumped-up charges, and many others being falsely charged after only exercising their First Amendment rights.
5. Demanding an end to the brutality of the current system, including the torture of those who have lived for many years in Secured Housing Units (SHUs) or in solitary confinement.
6. Demanding that our tax money spent on isolating, harming and killing prisoners, instead be invested in improving the quality of life for all and be spent on education, housing, health care, mental health care and other human services which contribute to the public good.
For more information about Occupy4Prisoners and the National Occupy Day in Support of Prisoners on February 20, see:
http://occupy4prisoners.org
Alex Darocy
http://alexdarocy.blogspot.com/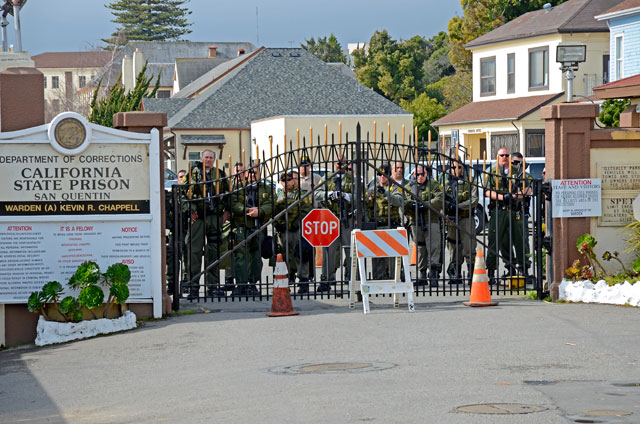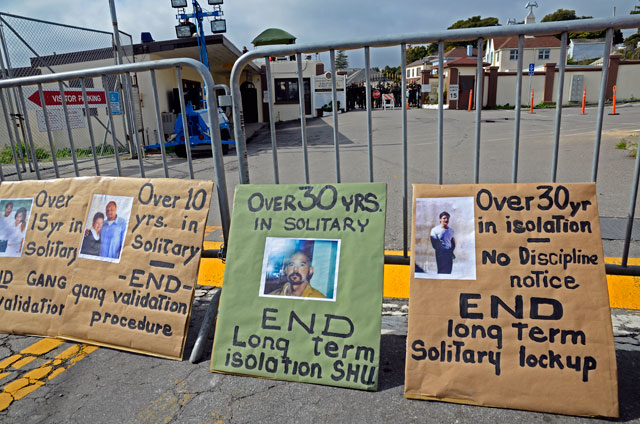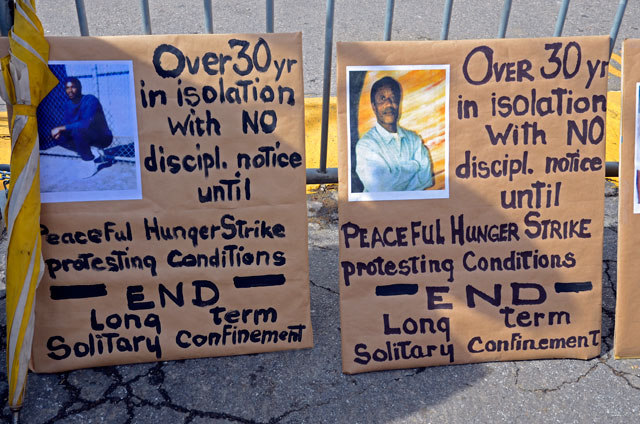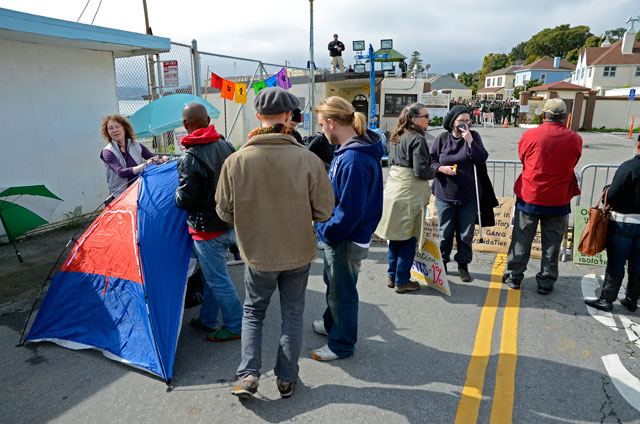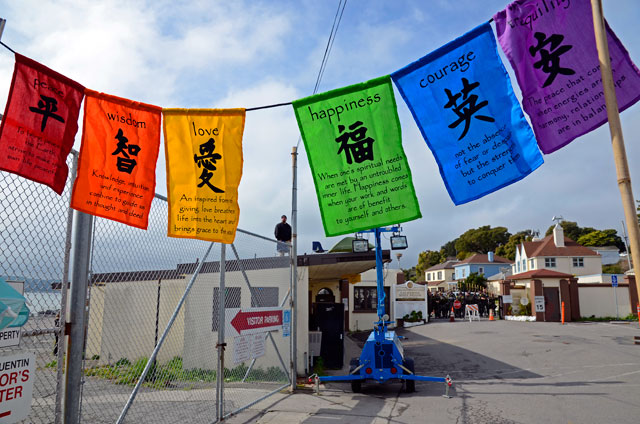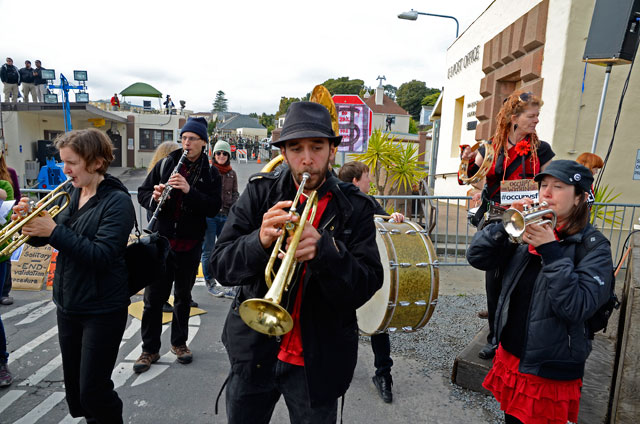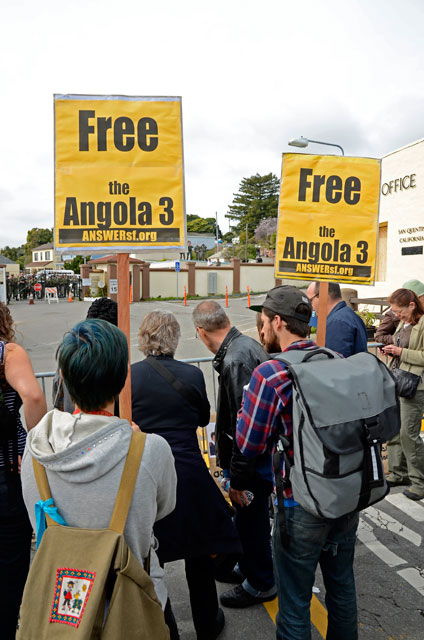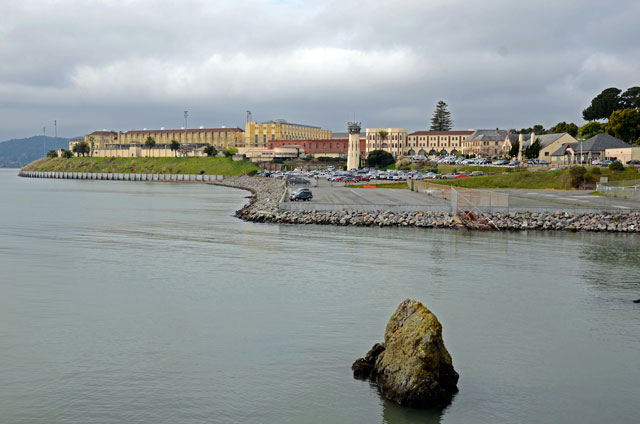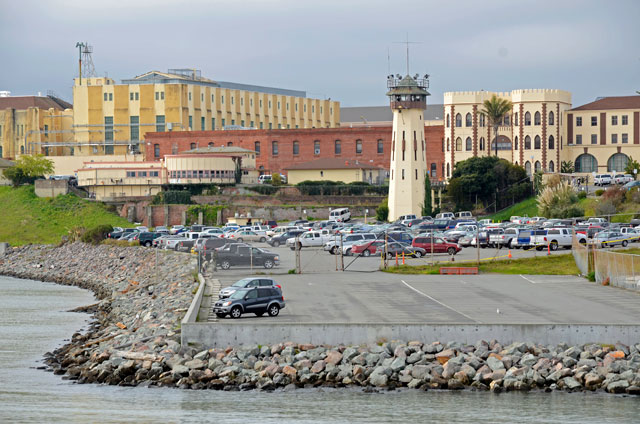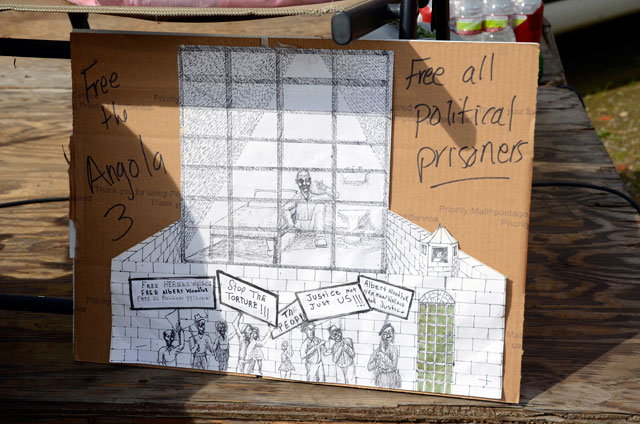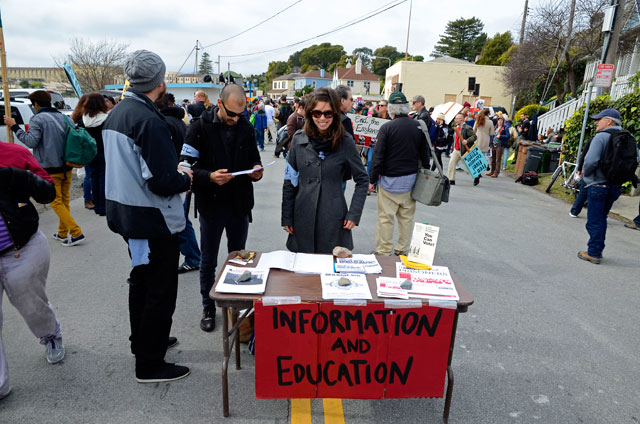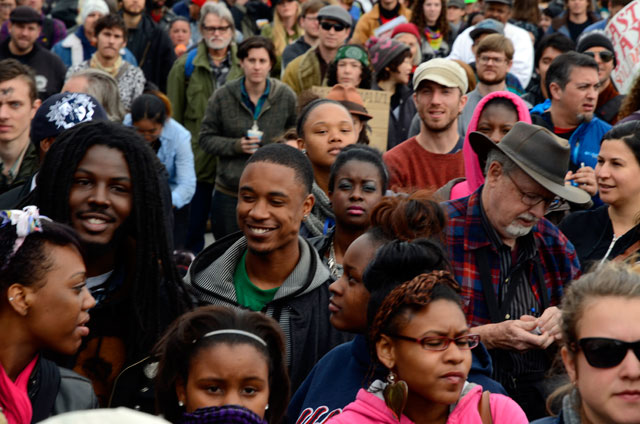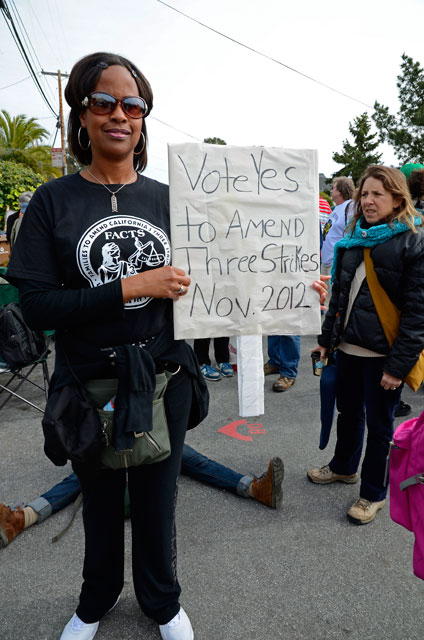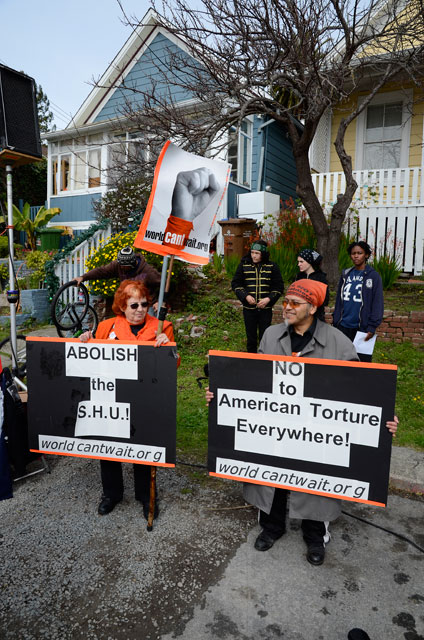 We are 100% volunteer and depend on your participation to sustain our efforts!
Get Involved
If you'd like to help with maintaining or developing the website, contact us.