From the Open-Publishing Calendar
From the Open-Publishing Newswire
Indybay Feature
12th Annual, Rosa Parks Day in California
Join the celebration of Rosa Parks, the broader story of the U.S. Civil Rights Movement did not begin or end with Rosa Parks, however, her unique spark helped to change the world.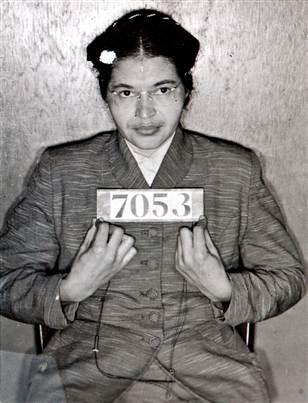 California is one of the first states to designate February 4, Rosa Parks Day, honoring the birthday and legacy as the Mother of the Modern Civil Rights Movement, her tradition of service continues.

Back in 1999, then-California Assembly Speaker Herb Wesson, now Los Angeles City Council President wrote, advocated and won unanimous support to pass legislation creating Rosa Parks Day in California, February 4, 2000.

Mrs. Rosa Louise McCauley Parks' is widely known for her courageous act in refusing to give up her seat on a Montgomery, Alabama bus to a white male passenger, an act of civil disopediance that sparked today's, Modern Civil Rights Movement.

Today, Sacramento Mayor Kevin Johnson, Sacramento Central Labor Council Executive Secretary Bill Camp and a very diverse team of local business and elected officials are poised to come together to build toward our 2013 Capitol to Capitol Rosa Parks Centennial Celebrations.

"The lifetime of achievements and amazing accomplishments of Rosa Parks documents her global journey from the rural agricultural community of Pine Level, Alabama and continues to unfold as we prepare for a nationwide efforts to highlight Centennial Celebrations of Rosa Parks," states Rosa Parks Day Project Director, Michael Harris.

Bipartisan California Congressional leaders will help lead the effort toward celebrating the 100th year birth of Rosa Parks, Congressional Committee on the Library will meet and finalize plans for installation of the Rosa Parks in the National Statuary Hall, Washington D.C. (P.L. 109-116) signed into law by President George Bush. NY Senator Schumer and CA Senator Feinstein past leadership will be essential to a grand Rosa Parks Centennial Celebrations.

"I am proud of California's leadership role in recognizing Rosa Parks is being acknowledged on the national level," Harris said. "Her authentic story from rural Alabama in the "Heart of Dixie" is one of the most significant in the history of our nation."

"Rosa Parks demonstrated, in so many ways throughout her life, that hard work, quiet dignity and unshakeable faith are lasting values essential for a new generation of leaders to gain the courage to change today's world."

Our 12th Annual, Rosa Parks Day Celebrations will take place with several events beginning Friday, February 3, 2012, Red Dress Day and continuing through Monday, February 6, 2012.

California State Legislature leaders, Sacramento Regional Transit, in conjunction with the Black Farmers and Agriculturalists Association and Healthy Solutions, have joined together to co-host Rosa Parks Day throughout the Heart of the Central Valley of California.

On Friday, February 3, we begin at Elder Creek Elementary School, Sacramento, CA, highlighting the work of Dr. Walls his team of innovative teachers who build upon the California Standards and Practice Cirriculum, bringing alive lesson plans about Rosa Parks and the U.S. Civil Rights Movement.

Friday evening there will be a special Rosa Parks Day, Chocolate, Wine and Roses Community Reception, Rosa Parks movie, followed by "Community Conversations," open forum discussion about the role Black Women played in the Civil Rights Movement. The Rock Center, 701 E.Webber St, Stockton, CA, 6:00 p.m. ~ 9:00 p.m.

On Saturday, February 4, part of Sacramento Museum Day, the Historic Ole Blue RT Bus, will continue to serve as the historic symbol to celebrate Rosa Parks Birthday at the Crocker Art Museum, Sacramento, CA, 10:00 a.m. ~ 2:00 p.m.

Sunday, February 5, Church leaders, statewide, will celebrate the life long membership of Rosa Parks within the AME Church, Historic Metropolitian AME, in Washington, D.C., was the site of a home going ceremony the nation will never forget.

Monday, February 6, California Officials and Legislative leaders will celebrate Rosa Parks Day in California at the California State Capitol, West Steps, 11:30 a.m. ~ 1:00 p.m., followed by a reception in the State Capitol.

Our signature event for Rosa Parks Day, a formal reception at The Queen of Sheba Restaurant, 1204 Broadway, Downtown Sacramento, 6:00 p.m. ~ 9:00 p.m., announcing plans for National Rosa Parks Day Centennial Celebrations featuring Fine Ethiopian Cuisine, Chocolate, Wine and Roses, highlighting our global efforts to target international school children to learn more about Rosa Parks' story and U.S. Civil Rights Movement.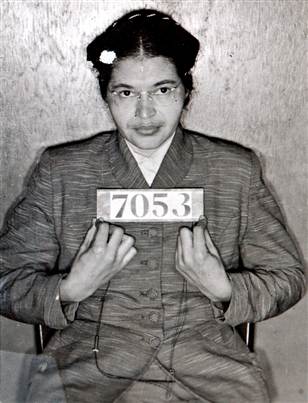 Ebernezer Economic Development Corporation of Stockton, California hosts a Rosa Parks Birthday Celebration on National Wear Red Day. Board President Dr. Hatton will kick-off the evening featuring Chocolate, Wine and Red Roses reception with musical entertainment by former NFL 49er player Ola Murchinson. The evening promises to be an amazing "Free Friday's" month long Black History Month Series, "I Love The Rock," starting Friday, February 3, 2012, 6:30 p.m. ~ 9:30 p.m., 701 E.Webber Street, Downtown Stockton, California.

Civil rights hero Rosa Parks born 99 years ago...

On Feb. 4, 2012 Rosa Parks, the woman that made America better by sitting on a bus, will have her 99th birthday, posthumously. She became a civil rights heroine Dec. 1, 1955 at the age of 42 and lived another 50 years.

Parks remains a sterling example of the heights that a human can climb and the African-American who refused to give up her seat on a Montgomery, Alabama city bus will be honored on that birthday. There will be ceremonies in Montgomery at the Rosa Parks Library and Museum on the campus of Troy University, and elsewhere across the United States.

Rosa Parks: Civil Rights Heroine

She and husband Raymond were volunteers for the NCAAP and a part of the struggle for equality before the events on that bus, but her refusal to get up from her seat for a white person was not planned or part of any strategy. Rosa Parks had simply had enough.

She had worked her shift at the Montgomery Fair department store that day, like she normally did. After it was over she got on the Cleveland Ave. bus at 6 pm to get herself home, like she normally did. She sat in seats blacks were allowed in, in the middle behind the white seats, but if whites were left standing the driver could, and routinely did, tell blacks to move to the back of the bus.

That is what happened, she and 3 other African-Americans were told to move to the back by the white driver, a James F. Blake. The others moved but not Parks. Years later she said that when Blake told her to move she "felt a determination cover my body like a quilt on a winter night." Parks asked him why and he said it was the law. She remained where she was.

Rosa Parks: "A Human Being and a Citizen"

Blake said he would get a policeman if she didn't move and she replied "you may do that." They waited and she sat with dignity. The police came and she spent a night in jail, charged under the segregation law of the Montgomery City code. She never regretted her refusal and months later said a desire to know her rights as a human "once and for all" was what moved her.

"People always say that I didn't give up my seat because I was tired, but that isn't true," she wrote in her autobiography, 'My Story'. "I was not tired physically, or no more tired than I usually was at the end of a working day. I was not old, although some people have an image of me as being old then. I was forty-two. No, the only tired I was, was tired of giving in."

Repeal of Segregation Transportation Law

She was convicted on charges of disorderly conduct and breaking a city ordinance and charged 10 dollars and another 4 in court costs. In appealing her conviction a determined Parks was challenging the whole notion of racial segregation in a nation that was soon headed, kicking and screaming, toward change.
Meantime Montgomery's black leaders, like a young pastor of a Baptist Church named Dr. Martin Luther King Jr., organized a boycott of Montgomery's bus system in support of her, a boycott that lasted 382 days and almost broke the transit company. The segregation law was finally repealed and though Rosa Parks was simply looking for her rights, she had won a victory of national proportions.

Rosa Parks: Presidential Medal of Freedom

Thrust to the forefront of the civil rights movement she was a great states person. She preferred to live quietly but traveled to functions and continued to be a part of the equality movement the rest of her life. She founded the Rosa and Raymond Parks Institution to help American children learn of their country's history, taking them on bus tours to historical sites. And not just black children, for Rosa Parks believed in all children and all people.

The mother of the civil rights movement was awarded the Presidential Medal of Freedom in 1996 and a Congressional Gold Medal in 1999 and she is in the National Women's Hall of Fame. Upon her death in 2005, she became the first woman, and second African-American, to lie in state in the U.S. Capital.

Next year will be the centennial of her birth.

With national support, a statue of Rosa Parks will be installed in our nation's Capitol, within the National Statuary Hall (Public Law 109-116) authored by Congressman Jesse Jackson, Jr. and signed into law in 2005 by President George Bush.

Today, NY Senator Chuck Schumer, Chairs the Congressional Joint Committee on the Library with oversite authority for the Rosa Parks Statue. Rosa Parks Day will partner and utilze authentic history from the Rosa Parks Museum in Mongtomery, Alabama at the historic site to highlight National Centennial Rosa Parks Celebrations throughout the United States and beyond.

Listen to the Neville Brothers message, and join the celebration...

Thank You Mrs. Rosa, you were the spark who started our Freedom Movement, Thank You Sister Rosa Parks... sing it again... now and forever more...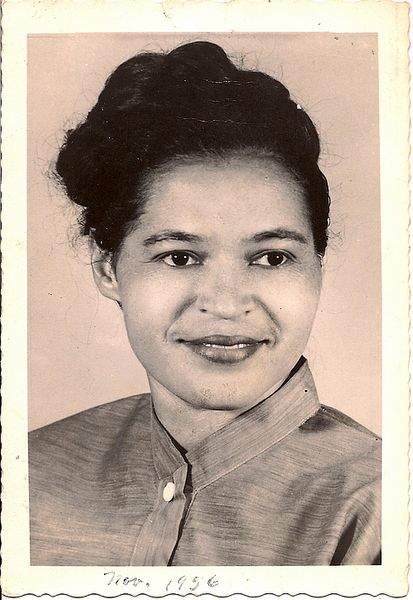 Join us in a celebration of Rosa Parks, Chocolate, Wine, Roses and Fine Ethiopian Cuisine as we share International plans for Centennial Celebrations of our American Treasure.
California Black Farmers and Agriculturalists Association announce international plans for International Centennial Celebrations for Rosa Louise McCauley Parks featuring Chocolate, Wine, Roses and Fine Ethiopian Cuisine.
SACRAMENTO, CALIF. - Monday, February 6, 2012, 11: 30 a.m., on the California State Capitol West Steps, highlights the 12th Annual, Rosa Parks Day in California. By Legislative statue, we honor the birthday and legacy as the Mother of the Modern Civil Rights Movement. Her lifetime of achievement continues to inspire courage, faith and action essential to bring equity and equal opportunity into existence, globally.
The United States' ongoing investment in transportation systems is a very big conversation in our nation's capitol. "The overflowing blessing from this fountain of pubic good and national abundance will be as extensive as our own country and as durable as time" ~ Dewitt Clinton. The vision and leadership that helped created the still active New York Erie Canal, nearly 200 year's ago, is needed right now.
Today, as in the past; doubters, haters and timid, fearful voices challenge progress.
California Governor Jerry Brown is bringing the necessary focus to help facilitate public and private investment into our intermodal passenger and freight systems essential to maintain a leading vibrant and sustainable economy in the 21st century.
Senate President Pro Tem Darrell Steinberg and Assemblyman Roger Dickinson, consistent voices, continues to bring local innovation to positively impact our Sacramento regional transportation systems, a benefit to our entire statewide community.
In Washington, D.C., U.S. Secretary of Transportation Ray LaHood speaks of over $500 billion dollar investment in High Speed Rail throughout the nation, by connecting over 75 percent of the U.S. Population in 25 years. U.S. Senator Diane Feinstein and U.S. Senator Barbara Boxer along with
Sacramento Congresswomen Doris Matsui and Gold River Congressman Dan Lungren continue to bring essential financial and political support for upgrades to expand Sacramento Transportation Systems.
2012 Black History Month will feature the U.S. High Speed Rail Summit highlighting Politics, Investment and Appropriations. Federal Transportation re-authorization bill will expand job growth and needed infrastructure upgrades for national security and public safety.
An updated action plan towards a National Intermodal Transportation Plan, inclusive of the ignited spark from Rosa Louise McCauley Parks, is an essential forward looking document to expand inclusion, equity and equal opportunity throughout all aspects of the intermodal freight and passenger distributions systems in America.
The 2012 United Nation's International Year for Cooperatives offers a clear choice for global financial investment, the past predatory business model vs. a future cooperative business model at the highest levels of leadership, globally.
President Truman signed an executive order to integrate the Armed Services of the United States of America. Sarah Keys and Rosa Parks opened the door towards systemic change in transportation systems, nationwide. Today, is not the time to invest in fear, doubt and apart~hate, restoring pre 1950 values and beliefs of the U.S. Jim Crow era.
Our nationwide, Chocolate, Wine, Roses and Ethiopian Cuisine plans for Rosa Parks Centennial Celebrations will include significant expanded African Trade and Commerce opportunities highlighting the financing, production, packaging, marketing and transportion distribution of the essential agricultural
inputs and products that highlight celebration of our American Treasure.
The best practices of our "California Grown" agricultural industries can help facilitate mutually beneficial job creation, career development and economic development in the spirit of Rosa Parks Day, in today's fierce global competitive marketplace.
Rosa Parks Day in California, Monday, February 6, 2012, beginning at 11:30 a.m., on the West Steps of the California State Capitol ~ Press Conference and Celebration features the Historic Regional Transit "Ole Blue" and tributes to the living legacy of Rosa Parks.
Monday, February 6, 2012, 6:00 p.m., Queen Sheba Restaurant, 1704 Broadway, Sacramento, California we kick-off International Rosa Parks Centennial Celebrations including updates on the progress toward ~
installation of the Rosa Parks Statue in Washington D.C., National Staturary Hall ~ U.S. Capitol.
Chocolate, Wine, Roses, and Fine Ethiopian Cuisine will highlight expanded California African Trade and Commerce.
Contact: Michael Harris ~ Project Director
Rosa Parks Centennial Celebrations
(916) 997-2451
blackagriculture [at] yahoo.com
~30~
We are 100% volunteer and depend on your participation to sustain our efforts!
Get Involved
If you'd like to help with maintaining or developing the website, contact us.