From the Open-Publishing Calendar
From the Open-Publishing Newswire
Indybay Feature
Huber's Delta protection bill fails in committee
"Although my Delta protection bill, AB 550, was unsuccessful, it succeeded in getting support from the Water Parks & Wildlife Chair, Jared Huffman, and bipartisan support from 4 other committee members," said Assemblymember Alyson Huber.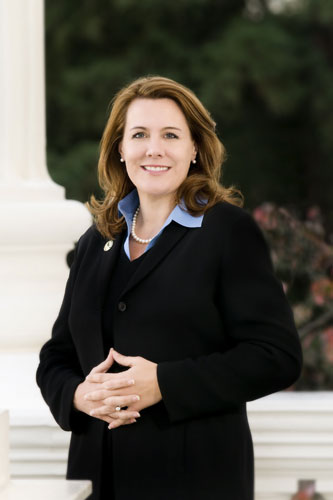 Huber's Delta protection bill fails in committee
by Dan Bacher
Assemblymember Alyson Huber's bill to prohibit the construction of a peripheral canal around the Sacramento-San Joaquin River Delta without a full fiscal analysis and a vote of the state legislature failed in committee on Tuesday, January 10.
The bill vote in the Assembly Water Parks and Wildlife Committee was 5 ayes and 7 nos, with 1 member not in attendance.
However, Huber, a Democrat from El Dorado Hills, noted that the bill made significant progress over last year when the same bill, SB 550, failed to get a second to the motion to vote on it.
"Although my Delta protection bill, AB 550, was unsuccessful, it succeeded in getting support from the Water Parks & Wildlife Chair, Jared Huffman, and bipartisan support from 4 other committee members," said Huber. "We have made great progress from last year and I am still committed to pressing for a full fiscal analysis and a vote of the legislature before any Delta water conveyance program can move forward."
AB 550 would "prohibit the construction and operation of a peripheral canal from diminishing or negatively affecting the water supplies, water rights, or quality of water for water users within the Sacramento-San Joaquin Delta watershed, or imposing any new burdens on infrastructure within, or financial burdens on persons residing in, the Delta or the Delta watershed," according to the bill text.
Tracy Chimenti, a Penryn mandarin farmer and recreational angler who attended the hearing, said, "I supported the bill because it gives the Legislature a chance to analyze the fiscal impacts and true cost of the project so a rational decision can be made in the open."
"I oppose the canal because from the economic standpoint, it is a multi-billion dollar boondoggle," said Chimenti. "As a small farmer, I try to use the most cost effective way to grow fruit."
He also opposes the canal because of the dramatic impacts it would have on fish populations and the environment.
"Taking more water from the Delta in an alternate flow regime will simply damage the sport fishery and native fish populations," emphasized Chimenti. "On top of that, the many fishing businesses that Delta and Central Valley fisheries support would go down the tubes with the construction of the canal."
Supporters of the bill included Restore the Delta, Food and Water Watch, the California Delta Chambers, Central Delta Water Agency, City of Lodi, City of Stockton, the Rio Vista Chamber Commerce, South Delta Water Agency, Wilson Farms and Vineyards and numerous other groups and individuals.
"Restore the Delta maintains that the people of California deserve to know that due process will take place before tax payers and rate payers are asked to spend billions of dollars on a peripheral canal," said Barbara Barrigan-Parrilla, Executive Director of Restore the Delta. "It is imperative that our state's Legislature continues to oversee large-scale projects and does not delegate its authority to unelected bureaucrats who are not held accountable by voters."
The Association of California Water Agencies, Westlands Water District, the State Water Contractors, Kern County Water Agency, Santa Clara Valley Water Agency, Metropolitan Water District, County of Los Angeles and numerous others receiving water exports from the Delta opposed the bill.
In a letter to Huber, these agencies stated, "We view AB 550 as a threat to achieving the co-equal goals of ecosystem restoration and reliable water supplies in the Sacramento-San Joaquin Delta. Most importantly, your legislation will undermine water supply reliability throughout California and will threaten jobs and the economic health of three quarters of the state's population residing south of the Delta. AB 550 is a blatant repeal of the historic Delta/water management legislation enacted in November 2009 that created a path towards new Delta conveyance."
The Brown and Obama administrations are currently fast-tracking the Bay Delta Conservation Plan (BDCP) to build a peripheral canal in order to export more Delta water to southern California and corporate agribusiness on the west side of the San Joaquin Valley. Delta advocates believe the construction of peripheral canal or tunnel would result in the extinction of Central Valley steelhead, Sacramento River chinook salmon, Delta smelt, longfin smelt, green sturgeon and other imperiled fish species.
Advocates of openness and transparency in government believe that the BDCP, like the privately-funded Marine Life Protection Act (MLPA) Initiative to create so-called "marine protected areas" on the California coast, is a corrupt process filled with numerous conflicts of interest. For example, Catherine Reheis-Boyd, president of the Western States Petroleum Association and a strong advocate for new offshore oil drilling, chaired the MLPA Blue Ribbon Task Force that developed the "marine protected areas" that went into effect in Southern California ocean waters on January 1.
Likewise, an employee of the Westlands Water District is currently working "on loan" for the Department of Water Resources (DWR) on the Bay Delta Conservation Plan, the plan initiated by state and federal water contractors to allow them to build a peripheral canal or tunnel.
Documents obtained by this reporter under the California Public Records Act reveal that Susan Ramos, Deputy General Manager of the Westlands Water District, was hired in an inter-jurisdictional "personal exchange agreement" between the Department of Water Resources and Westlands Water District from November 15, 2009 through December 31, 2012. (
http://blogs.alternet.org/danbacher/2011/12/14/westlands-official-working-for-dwr-on-delta-plan
)
The news of Ramos' hiring followed the alarming disclosure that DWR hired Laura King Moon, the Assistant General Manager of the State Water Contractors, to assist in the completion of the BDCP. (
http://blogs.alternet.org/danbacher/2011/10/25/state-hires-water-contractor-rep-to-help-oversee-bay-delta-plan/
)
"People have come to accept these political moves, without any consideration for the Tribal, fishing, small farming and other communities impacted by these processes, as normal," summed up Michael Preston, spokesman for the Winnemem Wintu Tribe and a UC Berkeley Junior studying Society and the Environment and Native American Studies.
Preston's tribe is now engaged in an ambitious campaign to reintroduce McCloud River winter run chinook salmon from the Rakaira River in New Zealand to the McCloud above Shasta Dam.
We are 100% volunteer and depend on your participation to sustain our efforts!
Get Involved
If you'd like to help with maintaining or developing the website, contact us.