From the Open-Publishing Calendar
From the Open-Publishing Newswire
Indybay Feature
Occupy SF - October 5th March
Occupy SF reaches consensus to steer the Oct. 5th march on the sidewalk in accord with the agreement reached with the police.
Nine-minute QT movie. 84MB.
Here's Brad Newsham's take on the event:
Today on Market Street
October 5, 2011
Dear Everyone,
I always think that IT, the Big One, the Revolution, has finally
started, but so far it hasn't. This time, however, this time the genie
just may have slipped the bottle.
At noon today, I joined the largest and happiest lunchtime crowd to
ever meet in front of the Federal Reserve Building in San Francisco.
That this "Occupy" tent city thing (occupySF.com) is happening at all,
seems like some sort of crazy miracle. If I'd predicted three weeks
ago that something like this was about to bust loose, I'd have laughed
at me, too.
Eight hundred of us (I counted very carefully -- twice) marched around
downtown for a couple of hours -- the most fun I've had in a crowd
since the Giants won the World Series. The media has finally found
it's way to this story, so I'll let you google and read about it
elsewhere. But honestly, if you get a chance to stop by the Fed -- 101
Market St, SF -- to at least get a taste of what's going on, I think
you'll be glad you did. And if you get a chance to join an upcoming
march or another action, well, you may come away exhilarated, as I
did. There are several choice events scheduled in the Bay Area (good
weather predicted):
THURSDAY OCT 6, New Federal Building, 7th and Mission, SF, 3-6 pm --
This "Stop the Machine" rally is in solidarity with the long-planned
"October 2011" event beginning in Washington DC, Thursday, Oct 6.
Contact: Art Persyko at gmail (all one word, of course). Signup and
details on Facebook:
http://www.facebook.com/event.php?eid=290254540991255
FRIDAY, OCT 7, New Federal Building, 7th and Mission, SF, 3-6 pm --
Protest and die-in sponsored by World Can't Wait and ANSWER.
SUNDAY, OCT 9, Fremont, CA, 3-7 pm -- The Bay Area Afghani community
invites everyone to join them in noting the 10th anniversary (!) of
the start of the Afghan war. World Can't Wait and Codepink will be
turning out. Details:
http://afghansforpeace.org/archives/2008
HUMAN BANNER SIGN UP SITE
By Thursday (or Friday) I hope to have the signup site for the
2,000-person Human Banner (TAX THE RICH!) at Ocean Beach, Oct 29, up
and running. Stay tuned. I'm pretty confident that this one is going
to be fun. And big. Or not.
Onward, to the new world...
Brad
newsham [at] mac.com
415-305-8294
To update your preferences and to unsubscribe visit
http://bradnewsham.com/lists/?p=preferences&uid=31d402b5315584d125cc2aa96abe6d89
If this newsletter has been forwarded to you, and you'd like to subscribe
to this newsletter in the future please click
http://bradnewsham.com/lists/?p=subscribe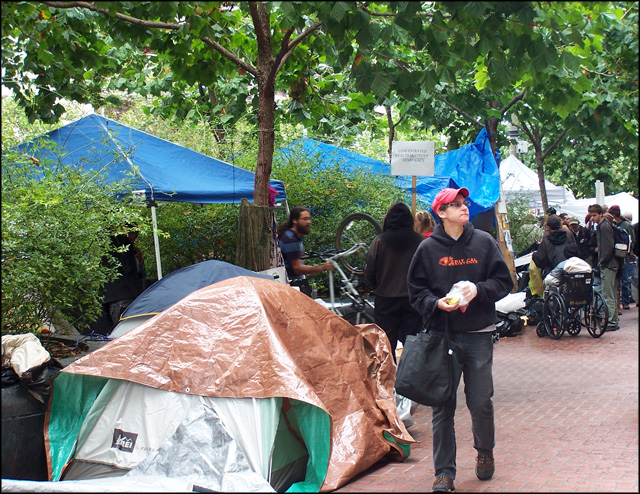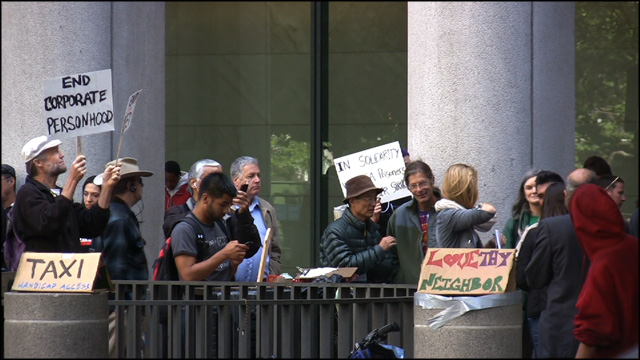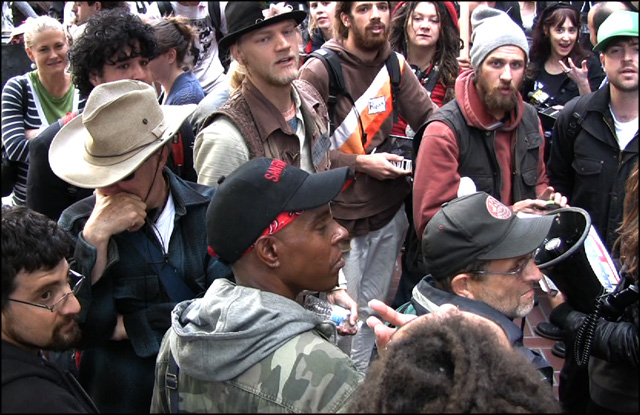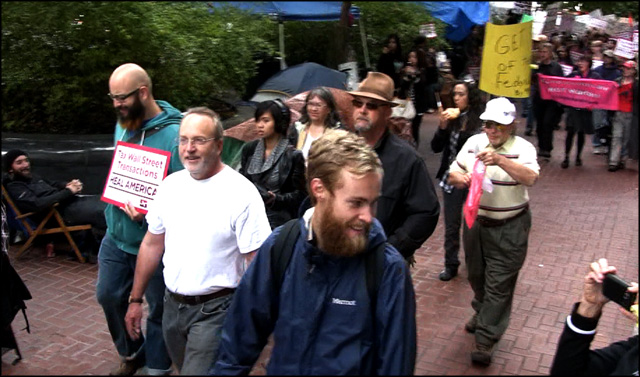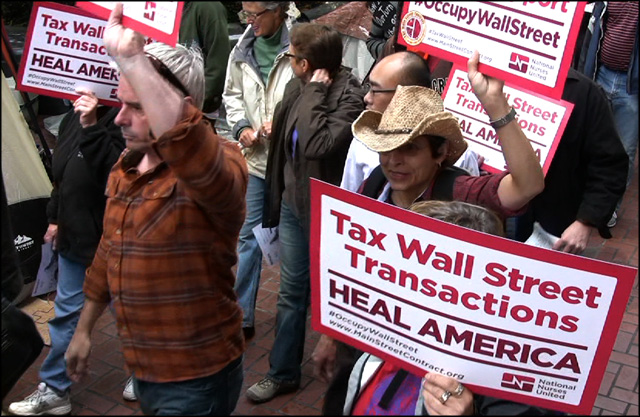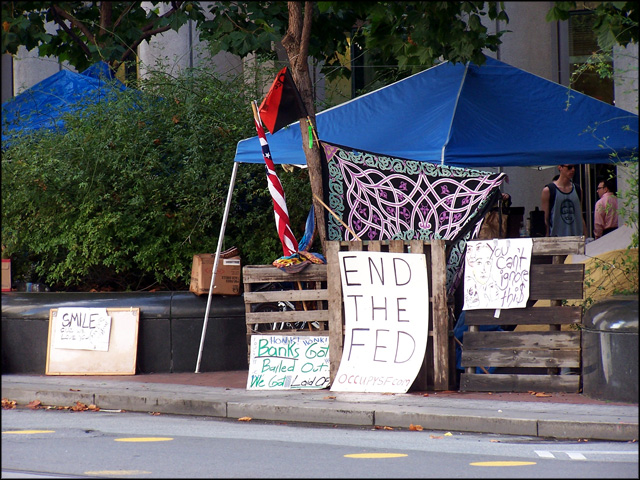 We are 100% volunteer and depend on your participation to sustain our efforts!
Get Involved
If you'd like to help with maintaining or developing the website, contact us.