From the Open-Publishing Calendar
From the Open-Publishing Newswire
Indybay Feature
Related Categories:

Santa Cruz Indymedia | Police State & Prisons
Update for Troy Davis, The Fight Isn't Over
Troy Davis was sentenced to death in 1991 for the killing of an off-duty Savannah policeman. Davis was found "guilty" based on dubious accounts that he confessed to the killing and questionable "eyewitness" identifications that included false eyewitness testimony coerced by the cops. Seven of the prosecution's nine "eyewitnesses" have since recanted. The only holdouts are one man who may be the actual killer and another who initially denied being able to identify the shooter only to pin it on Davis two years later. Three of the eyewitnesses say their testimony was coerced by the police. New eyewitnesses have come forth identifying another suspect.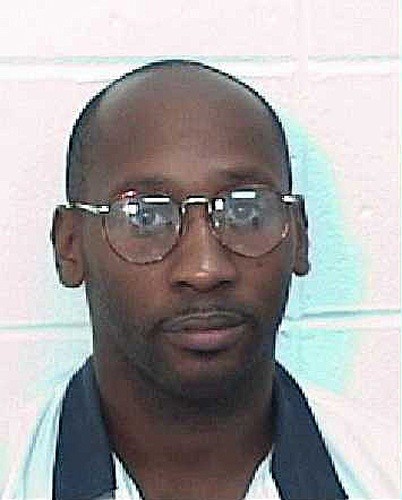 [Photo: Troy Davis, from the so-called "Department of Corrections"]
Update for Troy Davis, The Fight Isn't Over
The news on Troy Davis is very bad. Despite being innocent, the Georgia Parole Board has OK'd his execution for 7 PM tomorrow (September 21st). Yet the fight to free Troy Davis isn't over, and if that fails, the fight to overthrow the evil system that murders him will continue.
This was not an unexpected outcome when I wrote yesterday's article. For that fighting perspective please see:
"Free Troy Davis! There's No Justice in the Capitalist Courts!"
http://www.indybay.org/newsitems/2011/09/19/18690776.php
Troy Davis's sister, Kim Davis, has started a new petition to have the Georgia Parole Board overturn their decision.
Stop my brother Troy Davis' Execution on Sep. 21.
http://www.change.org/petitions/stop-my-brother-troy-davis-execution-on-sep-21
Protests will also be held in a number of places. One called by Black leaders in L.A. states in their press release, "Echoes of slavery, Jim Crow, Klan lynchings, racist police murders and economic injustice are now heard reverberating in the cell of Troy Davis. So must our rage." They will be gathering to rally at Leimert Park in Los Angeles (at Crenshaw & Vernon) today (Tuesday, September 20th).
I am also posting a resolution passed by International Longshore and Warehouseman's Union (ILWU) in favor of Troy Davis. It would be nice if they would act on this and shut down the ports to stop the execution. Having that kind of fighting labor movement and a bigger socialist movement to help lead it would hit the capitalists who rule America much harder than strategies of petitions and protests. We do what we can to build in that direction.
2009 ILWU Convention Resolution on Racist Oppression and the Death Penalty
Whereas, the ILWU and the militant wing of the American labor movement, the Congress of Industrial Organizations (CIO) grew out of the class struggles in the 1920's and 1930's mobilizing against anti-worker and racist oppression, notably the cases of San Francisco labor organizer Tom Mooney and the 9 black Scottsboro Boys of Alabama, falsely accused of rape, and
Whereas, police, courts and laws have historically been used against working people in our struggle to organize unions and fight back against racist oppression, and
Whereas, the ILWU has a long-standing principle of opposition to racism and to the death penalty, a vestige of slavery, which is the ultimate form of government oppression, and
Whereas, African Americans, Latin Americans and other people of color are disproportionately imprisoned on death row across the country facing execution, and
Whereas, Mumia Abu-Jamal, Troy Anthony Davis, Kevin Cooper, Leonard Peltier and the San Francisco 8 are some of the most prominent victims of these government frame-ups, Jamal and Davis accused of killing police and Peltier of FBI agents on an Indian reservation, and
Whereas, the U.S. Supreme Court recently denied the appeal of Jamal, while Davis and Cooper lost before federal appeals courts, and
Whereas, Martina Correia, sister of Troy Davis, spoke passionately this year at ILWU Local 10's Black History month rally against racist repression and has now initiated a lawsuit challenging the constitutionality of executing an innocent person,
Therefore Be It Resolved that the ILWU reaffirms our opposition to the death penalty, supports Martina Correia's lawsuit and demands freedom for these victims of government repression, just as we did for Tom Mooney and the Scottsboro Boys in the wake of the Big Strike of '34, on this the 75th anniversary of that momentous struggle.
******
Update by Liberation News, subscribe free:
https://lists.riseup.net/www/info/liberation_news
"Free Troy Davis! There's No Justice in the Capitalist Courts!"
http://www.indybay.org/newsitems/2011/09/19/18690776.php
We are 100% volunteer and depend on your participation to sustain our efforts!
Get Involved
If you'd like to help with maintaining or developing the website, contact us.