From the Open-Publishing Calendar
From the Open-Publishing Newswire
Indybay Feature
Rabies, filth at Bat World Sanctuary in Mineral Wells, Texas
A toddler was bitten on the cheek by a rabid bat directly next to Bat World Sanctuary in Mineral Wells, Texas. The "wild sanctuary" building located at 115 N.E. 1st St. holds a maternity colony of Mexican Free-tail bats. The child was bitten by a baby Mexican free-tail bat.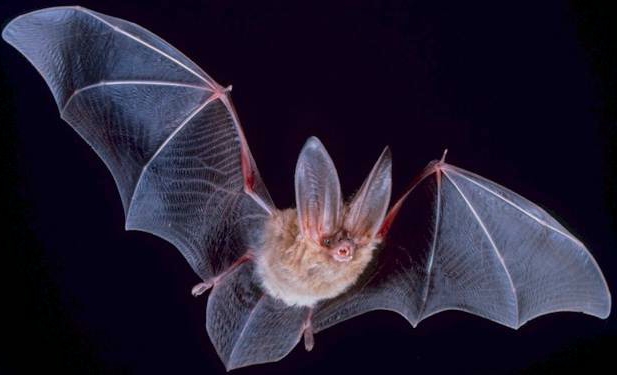 The mother of the child Megan Stone made a complaint against Bat World Sanctuary with the City. The bat most likely came from their sanctuary. Amanda Lollar who operates Bat World Sanctuary instantly hired Fort Worth, Texas lawyer Donald Feare. Feare sent a threatening letter to the City Manager Lance Howerton. Feare warned that if they don't find the complaint "groundless," there would be a "protracted legal battle" and "negative publicity" for the City. Even though City records show the City Manager agreed to order Lollar to "get the bats out of town," the City backed down.
Palo Pinto County released a rabies warning for the county after the incident. Texas Parks and Wildlife Department told residents to exclude bats from their buildings. Bat experts at Texas A & M and Bat Conservation International told the City that they should force Bat World to exclude the bats at the "wild sanctuary." Bat World Sanctuary did not exclude bats from their "wild sanctuary" building. Excluding bats entails blocking off their entrances into the building.
Between June 20 and October 16 of 1993, 23 dead and dying bats were collected from roosts in four adjacent buildings in downtown Mineral Wells, Texas by Amanda Lollar. 17 of the 23 bats tested positive for rabies. That is 72% of the dead and dying bats. These dead rabid bats were the subject of a journal article on rabies. Texas is noted as the bat rabies capitol of the US. From 1995 to 2009 six people died of rabies in Texas. They were all the bat strain of rabies. One in four people who died of rabies in the US in 2009 was in Texas.
Over the years there have been many complaints about the "wild sanctuary" building belonging to Bat World Sanctuary. It is a vacant building with no current occupancy permit because it is not up to code. The complaints range from building in disrepair, property is unsightly, building contains mounds of guano to the main complaint which is the smell.
30,000 bats have been roosting in this building for over 50 years. Their urine has soaked into the wood beams and walls destroying the building. The smell from the building fills the entire downtown area in the summer according to the health inspector. In a June 24, 2009 letter to Texas Parks and Wildlife Donna Robbins the City Health Inspector stated "the odor is so strong, that if you just walk by the building briefly, your clothing will smell like bat excrement, urine."
Donna Robbins thoroughly investigated the problems with the bats and contacted bat experts, Texas Parks and Wildlife, Center for Disease Control, Bat Conservation International and health department officials. They all stated that Lollar must exclude bats from the building and clean up the guano.
Word made its way to Lollar who responded with a letter to the City dated June 26, 2009. Lollar stated she already "removed approximately 6,000 lbs of guano." She said that she realizes that there is a "potential for bat/human contact." She will be moving the bats out of the building and into a soon to be built artificial cave outside of town. She stated that would be finished within two years which would be June 2011.
October 18, 2010 City Health Inspector Donna Robbins asked Lollar in email how the bat exclusion was going. Lollar replied that she planned to seal the building in December. Then she stated that her bats have "something white on their ears and various body parts." She stated "WNS has made it to Texas a year earlier than researchers expected." She continued, "it appears to be the beginning of the end."
The sanctuary only holds Mexican free-tail bats. Mexican free-tail bats do not get WNS because they do not hibernate in cold caves where the fungus thrives. They migrate to warmer climates. Lollar knows this but tried to play the sympathy card with the health inspector. From Bat Conservation International
http://www.batcon.org/pdfs/whitenose/WNSCaveMyotisinOklahomaFINAL.pdf
Meanwhile Lollar is trying to raise money for day to day expenses. Instead of trying to raise money for a never-to-be-built artificial cave she now wants money for a never-to-be-built "assurance colony." June 2011 she stated that "Bat World Sanctuary can save bats (from WNS) through the development of captive assurance colonies. We are the only facility to successfully maintain a reproductive colony of insectivorous bats for two decades."
Lollar is merely a wildlife rehabilitator, not a scientist or researcher. Lollar does not even have a high school diploma let alone a college degree. She freely admits that she's never had any animal training whatsoever and learned everything through "trial and error" and the "school of life."
Her wildlife rehabilitation permit does not allow her to keep healthy bats or breed bats. Assurance colonies are made up of healthy bats that can breed and live unassisted. She was warned in May 2010 by Texas Parks and Wildlife that she cannot allow her bats to breed.
June 2011 and there are again 30,000 bats in the "wild sanctuary." Lollar never closed off the building as she promised the City. She is now asking for donations to care for the many babies and injured bats that she's picking up from the "wild sanctuary." Meanwhile complaints about the foul odor and guano on the streets continue to pour into the City. It is clear that she never intends to exclude bats from the building.
About rabies: Not all bats have rabies. The best way not to get rabies from a bat is to never touch a bat with your bare hands. If you see an ill, injured or orphaned bat, contact a wildlife rehabilitator or animal control. If you must pick it up, always wear gloves.
We are 100% volunteer and depend on your participation to sustain our efforts!
Get Involved
If you'd like to help with maintaining or developing the website, contact us.