From the Open-Publishing Calendar
From the Open-Publishing Newswire
Indybay Feature
Related Categories:

International | Environment & Forest Defense
Japanese Nuclear Workers on a Suicide Mission
What happened during the hour that fifty workers were pulled out of the nuclear reactor in Fukushima, Japan? We are told only that fifty were withdrawn, and not if the same people returned to the plant. Nevertheless, the group that will likely lose their lives as they try to control a reactor that is failing rapidly may well be compared to a group of lordless samurai that are the symbol of ultimate bravery in Japan.

Photo from flickr.com under Creative Common License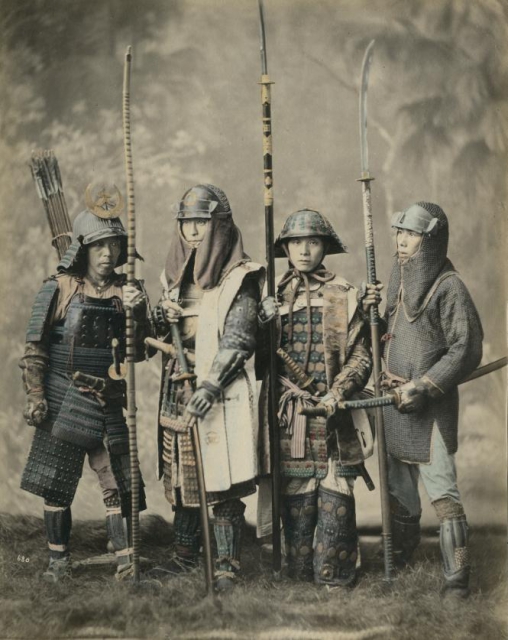 The Japanese tradition of bravery may be behind the return of Japanese nuclear workers to a failing reactor. It has been reported that the levels of radiation in the reactor at Fukushima is enough to immediately take off the hair of a worker--even wearing protective gear. The story of these people may become as well known as that of the forty-seven samurai who died revenging the death of their leader in the early 18th century.

On December 14, 1702, a band of forty-seven lordless samurai, called ronin in Japanese, attacked a battalion of soldiers in a suicide mission spurred by the loss of their leader. The tragedy of the forty-seven ronin has been one of the most popular themes in Japanese art, literature, and theater. Over time the story has become a symbol of loyalty to one's master and, in some interpretations, of loyalty to the emperor and the country.

These samurai were left masterless after their leader, Asano Naganori, was forced to commit ritual suicide (seppuku in Japanese) by a court official named Kira. The men plotted to avenge Asano's death for years then and succeeded. They killed sixteen of Kira's men, cut off his head and carried it to their lord's grave. Then then surrendered and committed ritual suicide. Their entire mission had been one of suicide. Fictionalized accounts of these events are known as Chûshingura (A Treasury of Loyal Retainers), and a traditional re-enactment is the most popular of all kabuki plays.

The forty-seven ronin became legendary not only in Japan, but also in the West. As I write this, a movie starring Keanu Reeves and a cast of Japanese actors is scheduled to begin filming in a Lord of the Rings-like remake of the story.

Their ronins' graves at Sengakuji, where they are buried next to their master, is still a popular spot for modern admirers of what many feel is the ultimate example of bravery and loyalty.

Exclusive to indybay by R.W. Stevens.


We are 100% volunteer and depend on your participation to sustain our efforts!
Get Involved
If you'd like to help with maintaining or developing the website, contact us.