From the Open-Publishing Calendar
From the Open-Publishing Newswire
Indybay Feature
Haiti: Aristide Denounces Fake Elections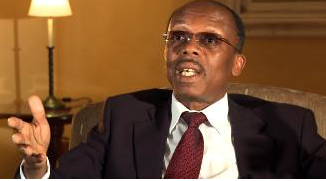 Interview with Nicolas Rossier – November 2010
Currently in forced-exile in South Africa, former Haitian President Jean-Bertrand Aristide is still the national leader of Fanmi Lavalas – one of Haiti's most popular political parties. A former priest and proponent of liberation theology, he served as Haiti's first democratically elected president in 1990 before he was ousted in a CIA backed coup in September 1991. He returned to power in 1994 with the help of the Clinton administration and finished his term. He was elected again seven years later, only to be ousted in a coup in February 2004. The coup was lead by former Haitian soldiers in tandem with members of the opposition. Aristide has repeatedly claimed since, that he was forced to resign at gunpoint by members of the US Embassy. US officials have claimed that he decided to resign freely following the violent uprising. He now lives in exile in South Africa where he still waits to get his diplomatic passport renewed. He is not allowed to travel outside South Africa.
Aristide is still the subject of many controversies. He is reviled by the business elite and feared by the French and American governments, who deem his populism dangerous. But he remains loved by a large portion of the Haitian population.
In a June 10 report to the Committee on Foreign Relations, "Haiti: No Leadership – No Elections", ranking Republican member Richard Lugar denounced the systemic injustice of excluding his Fanmi Lavalas party.
Last week, independent reporter and filmmaker Nicolas Rossier, conducted an exclusive two-hour interview with former Haitian President Jean-Bertrand Aristide in the hills of Johannesburg. He spoke with the former President about his life in forced exile, Haiti's current political situation, and his possible return to Haiti. This is an excerpt of the interview.
READ THE ENTIRE INTERVIEW
http://www.haitianalysis.com/2010/11/13/exclusive-interview-with-former-haitian-president-jean-bertrand-aristide