From the Open-Publishing Calendar
From the Open-Publishing Newswire
Indybay Feature
Related Categories:

San Francisco | Media Activism & Independent Media | Police State & Prisons
Ninth Circuit Decision Limits Freedom of the Press
Ninth Circuit Court of Appeals Holds that Journalist is Subject to Arrest for Jaywalking While Filming an Incident from the Side of a Blocked Off Street

'Unpublished' Decision Restricting Freedom of the Press is Still Precedent Setting.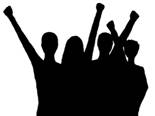 Contacts:
    Lauren Regan, Atty & Exec. Dir., CLDC, 541-687-9180
    Ben Rosenfeld, Atty & Board Member, CLDC, 415-285-8091
For Immediate Release
October 13, 2010
Ninth Circuit Court of Appeals Holds that Journalist is Subject to Arrest for Jaywalking
While Filming an Incident from the Side of a Blocked Off Street
'Unpublished' Decision Restricting Freedom of the Press
is Still Precedent Setting
            San Francisco, CA:  A credentialed reporter, who was prominently displaying a press pass issued by the very police agency who arrested him, can be lawfully arrested for jaywalking simply for standing in a parking indentation/turnout while filming an incident on a street blocked off to traffic, according to a decision issued yesterday by the United States Court of Appeals for the Ninth Circuit.  (Burdett v. Reynoso, et al., Appeal No. 08-15159.)
            On March 20, 2004, Mark Burdett was covering an antiwar march for Indybay.org, an independent news website.  He was wearing a San Francisco Police Department issued press pass on a chain around his neck.  During a splinter march escorted by police, officers tried to grab Noah Shepardson-Brewster, a protester who had been dancing down the middle of Jones Street alongside the march.  Police chased Shepardson-Brewster into Market Street as the crowd continued into the street and police blocked it off to vehicles.  Burdett stood just off the curb in a parking indentation/turnout on Market Street, filming from about 33 feet away as police piled on Shepardson-Brewster and broke his arm.
            While Burdett was filming Shepardson-Brewster's arrest, someone unknown ran past Burdett and knocked over a police motorcycle next to him.  Officer Mark Shea (#2092) reacted to the sound of the motorcycle falling over and charged Burdett, accusing him of knocking it over.  Burdett repeated several times that he didn't do it, but offered no resistance, while others in the crowd yelled that police had the wrong guy.  Shea dragged Burdett to the curb where other officers joined him in forcing Burdett down and flipping him onto his face, causing a large bruise on his forehead.  Officers then manhandled the non-resisting Burdett while handcuffing him, including Steven Smalley(#1885), who deliberately bent Burdett's thumb back and broke or sprained it.
            Realizing their mistake, but intent nonetheless on cover-up, the police then arrested Burdett – not for knocking over the motorcycle, but for jaywalking.
            "The Court's decision undermines First Amendment protected press freedom and Fourth Amendment safeguards against false arrest and excessive force," said Ben Rosenfeld, Burdett's attorney.  "It is bad news for anyone who wants to believe the Constitution or the federal courts actually protect people from police abuse."
            Although the Ninth Circuit designated its decision "not appropriate for publication" and "not precedent," there is no longer any such thing as an unpublished decision in the federal court system, Rosenfeld points out, citing the Court's own rules.  Federal Rule of Appellate Procedure 32.1(a) states: "A court may not prohibit or restrict the citation of federal judicial opinions, orders, judgments, or other written dispositions that have been (i) designated as 'unpublished,' 'not for publication,' 'non-precedential,' 'not precedent,' or the like; and (ii) issued on or after January 1, 2007."  Therefore, the decision sets precedent notwithstanding the disclaimer of the three judges who authored it (Ninth Circuit Judges Ferdinand Fernandez and Barry Silverman, and District Judge Kevin Duffy from the Southern District of New York).
            "The rule is a good one," says Rosenfeld.  "It prevents courts from hiding behind a curtain when they commit injustices themselves.  Query why any judge confident in his/her opinion would want it unpublished?  The country ought to know that many judges today are intent on fortifying police powers and immunities, not protecting civil liberties.  If people want to do something about it, they'll need to look to other remedies, including other branches of government, to fix the damage being done by the courts."
            Commenting on the decision which now strips him of the ability to sue to redress his own false arrest, Mr. Burdett said: "We can't let the courts stand in the way of the vital work of independent journalism.  Independent reporters will continue to fight for the right to carry out our work free from the seizure of our reporting materials, and from arbitrary arrest and physical attack by police."
            Rosenfeld agrees that "the Court's decision is unsuitable for publication because it's unsuitable for free society."  He says "it confirms many people's disgust that courts today exist to launder the bad behavior of the rich, the powerful, and the police, no matter what long term damage this does to society as a whole."
            (Photos and other documentation available on request.)
- 30 -


Download PDF (127.3kb)
We are 100% volunteer and depend on your participation to sustain our efforts!
Get Involved
If you'd like to help with maintaining or developing the website, contact us.