From the Open-Publishing Calendar
From the Open-Publishing Newswire
Indybay Feature
In 1995 Where Were The New "Save KPFA" Crew?
In 1995 Where Were The New "Save KPFA" Crew? Many of them kept their mouths shut rather than stand up against Pat Scott and her Democratic party supporters who wanted to sell off the stations.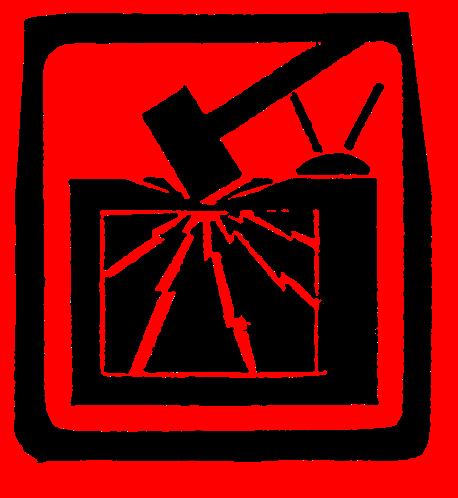 In 1995 Where Were The New "Save KPFA" Crew?
In 1995, when Bill Mandel lost his Morning Show segment for criticizing an ugly, racist column by Art Hoppe that morning in the Chronicle instead of speaking about Eastern Europe as he usually did, there was no one on the paid staff and least of all the Morning Show hosts, Philip Maldari and Kris Welch who came to his defense or joined our picket lines.
That was the trial run for the mass purge of a hundred radical programmers that would come in August a few months later which also was justified by Maldari and Welch, by Alfandary and Mericle, by Bensky, by Bacon and even when Pat Scott brought in the American Consulting Group, a notorious union busting outfit, to break the station union, not a whimper came from any of that crowd. I remember David Bacon interviewing a worker from a hotel where the very same ACG was trying to prevent a union from being organized and David didn't have the guts, didn't have the integrity to tell the listeners what the very same group was doing at KPFA. Kris didn't have the guts to say a word when her good friend, Mama O'Shea (along with four other programmers) was bounced to make way for Jerry Brown. Jerry Brown! Where was Matthew then, where was Margy Wilkinson and Jack Kurzweil, Mal Burnstein, and the rest? Some of the old gang of collaborators is still around and Maldari and Alfandary are, not surprisingly, endorsing the fraudulent Save KPFA for the Democrats list. Enough is enough!
Jeff Blankfort
The Real "Save KPFA" Story
With Jeff Blankfort And Others
September 24, 2010 7:30 PM
522 Valencia St./16th St.
San Francisco, CA
The struggle against the attempted corporate take over of KPFA and Pacifica, which began in 1994, and is an important part of the history in understanding the present struggle at KPFA and the network. Where people stood and what they did when Pat Scott and her NPR supporters took over and implemented the "healthy station project" is a story that is now playing out in the elections at KPFA. The former political grouping Concerned Listeners now renamed "Save KPFA" is seeking to identify themselves with people who went to the street to "Save KPFA"
Jeff Blankfort and others who fought to protect KPFA and Pacifica from those who wanted to either sell the stations or turn it into an NPR affilate will speak.
Jeff Blankfort was a key organizer against the take-over and will report on that struggle along with others who were involved in defending KPFA and Pacifica.
Sponsored by
Voices For Justice Radio
http://www.voicesforjusticeradio.org
info(at)voicesforjusticeradio.org
We are 100% volunteer and depend on your participation to sustain our efforts!
Get Involved
If you'd like to help with maintaining or developing the website, contact us.