From the Open-Publishing Calendar
From the Open-Publishing Newswire
Indybay Feature
Related Categories:

California | Government & Elections
CA Insurance Commissioner For Criminal Negligence Investigation And Charges Against PG&E
California Insurance Commissioner Candidate Dina Padilla is calling for criminal investigations over the failure and negligence by PG&E executives in properly protecting the people of San Bruno, California. Seven people were killed and 37 homes destroyed from the high pressure gas explosion despite the fact that on July 4, 2010 complaints were made to PG&E about a gas smell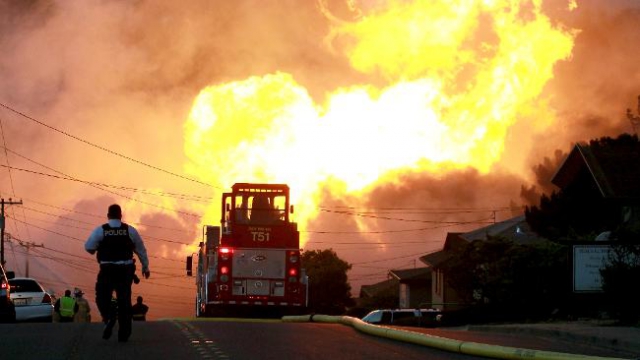 Press Release: CA Insurance Commissioner Calls For Criminal Negligence Investigation And Charges Against PG&E In San Bruno Blast
Statement From Insurance Commissioner Candidate Dina Padilla On San Bruno PG&E Explosion
I give my condolences to the families and community in San Bruno who have been traumatized and suffered with deaths, injuries and the destruction of their homes and community.
As a candidate for Insurance Commissioner in the State Of California I believe that evidence is clear that PG&E is criminally negligent since many residents had told them for weeks ahead of the explosion that there were serious gas fumes coming out of the ground. One resident reported today that on July 4, 2010 their family had made reports to PG& E about the gas leak.
As candidate for Insurance Commissioner I believe that PG&E is criminally negligent and is incapable in properly defending the lives and property of California residents.
It is unacceptable and an outrage to me and the people of California. I call on the the California Attorney General to investigate this incident and to file criminal charges against the owners and executives of PG&E. They need to pay personally for the deaths and injuries in this terrible incident. I also support action to municipalize the PG&E utility under public control and for it to be run for the working people of California.
I support Eminent Domain action by the State Of California to take control of this out of control utility operation. A previous gas explosion in Sacramento area Rancho Cordova in December 2008, Wilbert Paana was killed and the National Transportation Safety Board found them responsible yet this board did not require that there be a full scale investigation of all gas transmission lines of PG&E.
The corporate take-over of the California PUC, the NTSB by PG&E is part and parcel of the deregulation of industry by both the Democrats and Republicans. While refusing to properly protect the public, PG&E executives have tens of millions of dollars to spend on ballot propositions.
This corporation only this year spent more than $50 million of utility user funds to support Proposition 16 in a ballot initiative to prevent local communities from municipalizing the operations of this out of control utility. Apparently it has money to push propositions profiting this utility monopoly but is criminally negligent in making sure the system is safe for the people of San Bruno and California. It is time that these corporate criminals be put on trial and that control of this utility be put under the control of the people of California.
I also call for full compensation of the residents of the San Bruno disaster and a public hearing about the causes of this explosion so it does not happen again to any more communities in California. We cannot afford to wait for the next explosion with further deaths and destruction.
Dina Padilla
http://www.padilla4insurancecommissioner.com
Dina J. Padilla
Contact Information and Informative Websites:
Phone: 916.725.2673
Insurance Commissioner:
http://www.padilla4insurancecommissioner.com
Dina Padilla, the Peace and Freedom candidate for California Insurance Commissioner candidate Padilla is calling for a criminal investigation of PG&E executives for negligence and also for public control of this privately run utility.
We are 100% volunteer and depend on your participation to sustain our efforts!
Get Involved
If you'd like to help with maintaining or developing the website, contact us.