From the Open-Publishing Calendar
From the Open-Publishing Newswire
Indybay Feature
Electromagnetic Weapons and Human Rights with Lew Brown
Electromagnetic Weapons and Human Rights is the topic and Lew Brown is the featured guest on the weekly radio show, Community Currency on Progressive Radio Network, hosted by local activist, Carol Brouillet. Lew Brown is a co-author of a research paper on the subject under the umbrella of Project Censored and the Media Freedom Foundation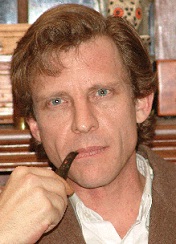 Thursday, August 12, 2010, 2 pm - 3 pm on Community Currency on Progressive Radio Network - Electromagnetic Weapons and Human Rights will be discussed with Lew Brown, co-author of a study of the History of US Intelligence Community Human Rights Violations and Continuing Research in Electromagnetic Weapons conducted under the umbrella of Project Censored and the Media Freedom Foundation with Peter Phillips and Bridgette Thrornton.
Their research explores the capability of the US military to use electromagnetic (EMF) devices to harass, intimidate, and kill individuals and the continuing possibilities of violations of human rights by the testing and deployment of these weapons. It documents long-term human rights and freedom of thought violations by US military/intelligence organizations and evidence of on-going government research in EMF weapons technologies and the potentialities of continuing human rights abuses.
The CIA has worked to find means for influencing human cognition, emotion and behavior. Through the use of the psychological understanding of the human being as a social animal and the ability to manipulate a subject's environment through isolation, drugs and hypnosis, US funded scientists have long searched for better means of controlling human behavior. This research has included the use of wireless directed electromagnetic energy under the heading of "Information Warfare" and "Non Lethal Weapons." New technological capabilities have been developed in black budget projects over the last few decades­ including the ability to influence human emotion, disrupt thought, and present excruciating pain through the manipulation of magnetic fields. The US military and intelligence agencies have at their disposal frightful new weapons, weapons that have likely already been covertly used and/or tested on humans, both here and abroad, and which could be directed against the public in the event of mass protests or civil disturbance.
Lew Brown holds degrees with honors in communications and psychology. He has been an activist involved in the quest for a more perfect union since 1988 having worked for and founded a wide variety of grassroots organizations working on symptomatic issues. Lew has also been a top rated radio host in Northern California with a 3 year stint at KXFX in Santa Rosa bringing a fresh, comedic spin to current events. Lew has also spent over a decade working to improve the quality of life for people with disabilities. Lew's passion for research and thirst for truth have led him down many winding paths in his career as a researcher. Well trained in the techniques of intelligence gathering Lew has mastered a variety of techniques, using publicly available records, to piece together a picture of the truth about virtually any topic. In addition to uncovering the unwritten history of technical development regarding "mind control" weapons, Lew has also worked on projects (published and private) that examine the circumstances of 9/11, the schisms within the upper levels of the corporate elite, and other more esoteric subjects. Lew also works as an actor on stage and television. Lew lives in Northern California and does not own a tin-foil hat.
We are 100% volunteer and depend on your participation to sustain our efforts!
Get Involved
If you'd like to help with maintaining or developing the website, contact us.