From the Open-Publishing Calendar
From the Open-Publishing Newswire
Indybay Feature
8/14 Pelosi Napa Hotel: Protest Corporate-Government Corruption At Speaker Pelosi's Hotel
A press conference and protest will be held in front of Speaker Nancy Pelosi's hotel in Napa County. There will be calls for an ethics investigation of the Speaker for steering business to the hotel she and her husband own part of. Pelosi also makes deals with billionaires and corporate executives for tax subsidies and special deals benefiting their companies for more profits.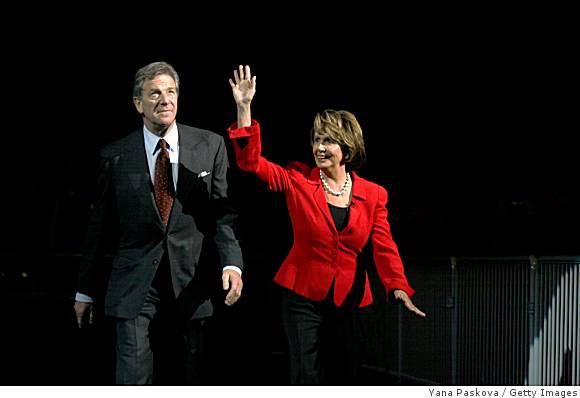 8/14 Pelosi Napa Hotel Protest Corporate-Government Corruption And House Speaker Pelosi's Ethics Violations At Her Hotel
Protest Corporate-Government Corruption And House Speaker Pelosi's Ethics Violations At Her Hotel
Saturday August 14, 2010 11:00 AM
Protest Corporate-Government Corruption And House Speaker Pelosi's Ethics Violations At Her Hotel
Auberge Du Soleil
180 Rutherford Hill Road, Rutherford, California 94573 USA
House Speaker Nancy Pelosi has been having corporate executives and billionaires for private lobbying conferences at her Napa hotel Auberge Du Soleil. The gatherings in the past also included Obama's chief of staff David Axelrod. These corporate bosses invited by Pelosi have the opportunity to privately lobby the Democratic leader about more corporate tax breaks, subsidies and deals benefiting the profits of these multi-national companies while US workers are laid off due to outsourcing.
At the same time, Speaker Pelosi and her husband run 100% non union operations at their winery, hotel and Piatti restaurant chain yet they proclaim that they are pro-union. Additionally although Speaker Pelosi has said she wants to clean up the corrupt swamp of Congress representatives who use their positions to benefit themselves she is precisely doing the same thing by having these corporate executives come to her hotel. Is this duplicitous or what? We support the filing of ethics charges against Speaker Pelosi for making financial gains by using her position as Speaker of the House for these corporate shindigs. The Speaker should resign as Speaker of the House and also as Congresswoman representing the people of San Francisco in Congressional District 9. At the same time while cozying up to corporate union busters and billionaires she refuses to have any Town Hall meetings in San Francisco with her constituents. Queen Pelosi also refuses to debate any of her opponents in the election since she believes she is entitled to the seat. It has also been years since she last allowed the people of San Francisco to have an open Town Hall meeting about what they think the key issues are. She admitted in a Business Week interview as well how she also gets financial contributions from these corporate interests who she then brings to her own hotel.
"Such relationships have an obvious benefit for Pelosi, who raises millions from her corporate confidants. In the years since Khosla first had breakfast with Pelosi, he and his wife have given her and the Democratic Congressional Campaign Committee nearly $170,000. Her donors' companies often benefit from Pelosi's advocacy for research tax credits, visas for engineers, and government funding for clean-energy startups. Stion, a maker of thin photovoltaic solar cells and backed by Khosla, received $37.5 million in tax credits through last year's economic stimulus measure.
Pelosi is not shy about asking the tech community for help in return. "They want H-1B visas for immigration, and we're saying 'help us have a comprehensive immigration reform and we can help you with that,'" Pelosi said in the interview. "But we've got to do things together." Pelosi also voted for the TARP agreement which personally benefited her protecting the financial investment in AIG. This is another example of Pelosi's personal conflicts of interest as a representative of the people who has financial interest in the companies she is voting on.
http://www.businessweek.com/magazine/content/10_32/b4190028399841.htm
Join the information picket and press conference on
August 14, 2010 11:00 AM
Auberge Du Soleil
180 Rutherford Hill Road, Rutherford, California 94573 USA
Endorsed by Napa County Peace And Freedom Party
napapeaceandfreedomparty(at)gmail.com
http://www.peaceandfreedomparty.org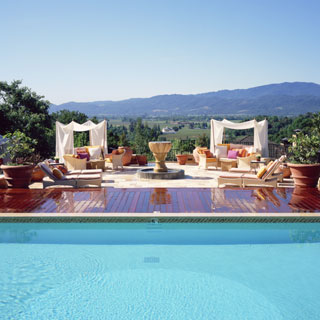 Billionaires and corporate executives have the good life at Speaker Pelosi's hotel pool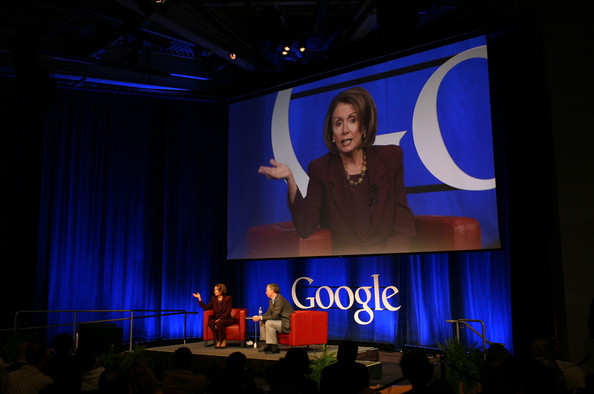 Pelosi helps Google billionaires get billions of dollars in tax subsidies for "energy development" and other corporate tax write offs for billionaires
Speaker Pelosi uses her position to benefit her hotel property in Napa. This good life ends up being paid for by US taxpayers at the non union hotel
Speaker Pelosi despite her constituents opposition to the war in Iraq and Afghanistan continues to make sure that trillions go to the wars in the Middle East while public services and public education is starved and destroyed. Her corporate buddies however are making big bucks off the war.