From the Open-Publishing Calendar
From the Open-Publishing Newswire
Indybay Feature
We Are All James Rivera! Boy murderd by Stockton Ca, PD
On the morning of July 22 at around 11:30 16 year old James Rivera was assassinated in premeditated murder, according to his family and witnesses.

According to James Rivera's mother police came to her house late at night/early morning before the murder and terrorized the family. Police held guns at 2 even younger children and told them they were going to kill him.

Later, according to friends, he was pulled over then released and then chased. As he crashed into a fence and made a u turn , police rammed the back of the blue van which caused the van to go out of control. The van went onto a lawn of a corner house on Salters Dr and Bancroft Way, finally crashed straight into the garage wall where the van seemed to be lodged into.

Officers exited their vehicles and asked James to exit the van twice but 2 seconds later they began to shoot. Over 30 rounds have been estimated to be found. They executed those rounds with 9mm handguns and fully automatic M-16 assault riffles.

Witnesses say that the ambulance arrived with out their sirens and left without them, as if there was no urgency. The people believe that he was dead at the scene. They saw officers pull him out and slap his face and then do nothing.

Reporters are saying that police stated the pursuit began at 10:30 after finding the van that had been part of a carjacking with a shotgun. It has not been said if this was the van, and the police do not mention any previous encounters with James Rivera.
The media has yet to report the truth, i know we heard the people speak the truth and that's not what they are printing.


People came out in rage of what they had just witnessed. "NO JUSTICE NO PEACE" the people chanted until the officials Chaplin later came to them and asked them to be quiet.

in the Stockton Record Stockton Police Spokesperson Pete Smith agreed that the crowd was "upset and very vocal about their concerns" but was also recorded threatening the community "Let officers complete their investigation and not unduly create any other situations that would need any kind of police investigation"

Although the people continued to chant after the Chaplin told a couple that it would do them no good, people realized the importance of speaking up for injustices like this one. There will be a BBQ on Friday July 23, to celebrate James Rivera's 17th birthday and to empower the community.

Later that night while people continued to observe and exercise their freedom of speech the police harassed a young man for not having a light on his bike which he rode from literally across the street after insulting the officers behavior. Apparently the cop who cited the young man was making jokes and laughing at James Rivera's mother and made her leave in tears.

Witnesses say he was doing it in retaliation for calling out names. The same cop threw a glass bottle at the street where several young children were standing in their yard. The glass broke and shattered very close to the childrens feet.

Prosecutors are looking into whether the shooting was justified...........

There will be town hall meeting tonight at 421 Miner St. in Stockton at 7:30

The Stockton police officers involved in the shooting were Officer Eric Azarvand, a 14-year department veteran; Officer Gregory Dunn, with the department eight years; and San Joaquin County sheriff's deputy John Thomas Nesbitt, with 11 years at the sheriff's department.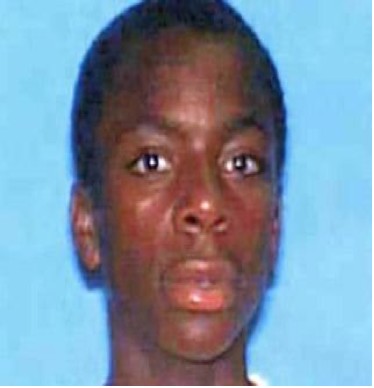 UPDATE: On Friday July 23, community people gather at the corner house where the police forced the van into the garage wall and murdered James Rivera. Today was James Rivera's 17th birthday, which he did not get to see.
People from Modesto and Stockton came to support to the families involved. Over 50 people of different colors and sizes were there.
A community BBQ banner full of messages for James was located on the boarded up hole. Chicken, Ribs, hot dogs, and lots more was cooked while folks conversated about the tragedy and loss of James Rivera. Some did it over dominoes and some while getting a hair cut, others just chillin'.
a few women went house to house asking people to sign a petition that supports a peoples review committee that can get answers during situations like this one. The People are ready to hold the cops and other officials accountable for the murder of James River, Joey Pinasco and many other victims of police executions.
Donations were collected and are still being accepted. They have a Donation account with BofA acct.# 0155-615642 under James Rivera They will also have a car wash at the corner of 8th & Airport way on Saturday.
Many details were spoken of that did not correlate with police statements, and a lot of disturbing stories.
A young women was arrested/or detained because she could not ID him when they wanted her to. She claims she was mentally exhausted and could not ID him. The insensitivity of the police is outrageous and intolerable.
Latex gloves lay all around the yard, broken plastic pieces and a boarded up wall. Apparently James hit two giant metal mail boxes as he was approaching the wall. The boy could have been injured and explains why he did not get out of the car when they called him out. Even if he wanted to get out for them he wouldn't have escaped the bullets that followed 2 seconds after the command.
A town hall meeting that held at 7:30 at the NOI Mosque in Stockton. Less people attended this meeting than the one on Wednesday, yet it was full enough to feel empowered. The Uncle of James spoke out and the family shared a bit about the story when the police came to their home in the early morning of Thursday. There are a lot of unanswered questions and time is going by. There is no time to waste.
They will be attending the city council meeting on Tuesday at 5 pm to demand a private investigation. They are not interested in what the police finds out about how they murdered James Rivera. They want their own.
BE AT THE CITY COUNCIL MEETING ON TUESDAY AT 5 ! Bring signs and your questions and demands.
Latest (as of July 24th) Stockton Record Article:
http://www.recordnet.com/apps/pbcs.dll/article?AID=/20100724/A_NEWS/7240338
We are 100% volunteer and depend on your participation to sustain our efforts!
Get Involved
If you'd like to help with maintaining or developing the website, contact us.