From the Open-Publishing Calendar
From the Open-Publishing Newswire
Indybay Feature
T4CW: Dana Frank on Honduras One Year After the Coup
A little ways back (sorry about the delay—you know what happens in June at school) The Maestr@s spoke with UCSC Professor Dana Frank about the situation in Honduras a year after the coup. We covered a lot of ground, thanks to coffee and enthusiasm about the people's movement in a Central American nation ravaged by military coups and corporate globalization. MP3, 1 hr. 10 min.
The resilient Honduran movement for democracy, for justice and international law, against impunity and oligarchy is inspiring but has not captured the elusive media spotlight or global attention since last June's coup toppled President 'Mel' Zelaya.
As the first anniversary approaches, we talk about some Honduran history, some context around the coup itself and the international response and the US response in particular, with a discussion about some of the interests on both sides. We talked about the fierce repression aimed at the resistance movement, especially targeting LGBTI leaders, and the current coup regime under Lobo, discussing whether he's a conspirator/collaborator, a simple beneficiary, or a just a compromise.
We also spent a lot of time talking about media control and the role of independent media and radio in organizing resistance to the coup. As we've reported in other parts of the world, like Oaxaca [
http://www.elenemigocomun.net/author/danielsan
], radio has been an instrumental part in communication amongst the grassroots. As television networks and print media are almost entirely owned by and slanted towards the elite, radio is the media that is most accessible and participatory. Professor Frank talked a great deal about her experience making radio in Honduras, something she's also written about: [NACLA article:
https://nacla.org/node/6541
/ Nation article:
http://www.thenation.com/article/hondurans-great-awakening
]
On the very same note, as FRSC is in urgent need of broadcasting assistance, please consider spreading the word, hosting an antenna (the more the better--they don't all need to be 'on'), or getting involved. FRSC is collectively run and we will go off the air without a new transmitter location. If you listen to our programs online or archived at indybay.org, [
http://www.indybay.org/search/search_results.php?search=T4CW
] please understand that without a broadcast location we aren't really a radio station. Without an antenna we aren't making pirate radio. Without a transmitter we aren't making programs like this one accessible to anyone with a simple cheap radio. Please support Free Radio and help us find a new tree+closet!
We also referenced a debate between Lanny Davis and Greg Grandin which was broadcast on DemocracyNow!:
http://www.democracynow.org/2009/8/7/honduras
It's absolutely worth watching.
Another resource for further info about Honduras:
http://quotha.net/
For a previous show about Honduran Radio Resistance (in Spanish):
http://www.indybay.org/newsitems/2009/11/09/18628221.php
Honduras Resiste: Alfredo Lopez Alvarez de OFRANEH
Thanks for listening. Teachers 4 Class War airs Mondays at 6 on FRSC 101.1 FM. We'll be back from 'Summer Break' on July 5th.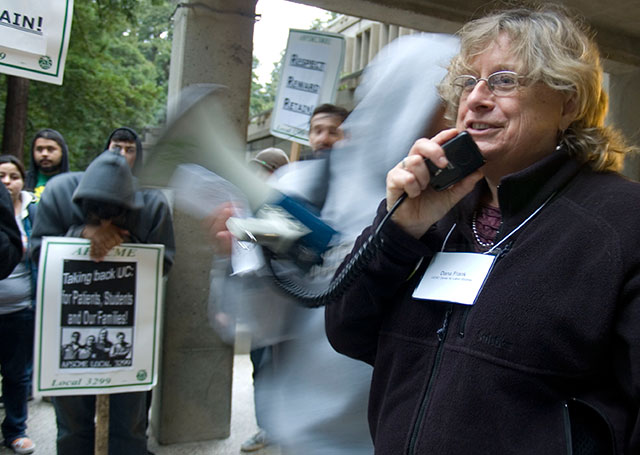 We are 100% volunteer and depend on your participation to sustain our efforts!
Get Involved
If you'd like to help with maintaining or developing the website, contact us.