From the Open-Publishing Calendar
From the Open-Publishing Newswire
Indybay Feature
Free Gaza! End State Sponsored Terrorism!
A Bit of History and an Appeal to Show Your Solidarity with the Free Gaza Movement this Saturday in San Francisco at the Civic Center with many human rights and peace groups, in the wake of Israeli assaults upon the Free Gaza Flotilla en route to Gaza with Humanitarian aid.
I just finished painting a banner, signs, and flyers for the rallyand march which begins at the San Francisco Civic Center tomorrow morning at 11 am
End State Sponsored Terrorism & Occupation
With SATYAGRAHA- TRUTH Force
Uniting Humanity Through Courageous Direct Action
The Free Gaza Movement has courageously pioneered a humanitarian direct action campaign, bringing assistance past an illegal blockade to draw world attention to the plight of the Palestinians in Gaza. Israel could not occupy and oppress the Palestinians without US military support and the silence of a compliant media masking the illegal, immoral war being waged upon civilians.
Satyagraha is a synthesis of the Sanskrit words satya (meaning "truth") and Agraha ("insistence", or "holding firmly to"). For Gandhi, satyagraha became strength in practicing non-violent methods, or in his words "the Force which is born of Truth and Love or non-violence." Truth Force was born out of a people's struggle to bring them together and energize them in their struggle against empire. On September 11, 1906, at a public meeting attended by 3000 people where Gandhi spoke, Sheth haji Habib, an old Muslim resident of South Africa, was inspired to consciously speak out and state his decision to act in defiance of an unjust law, that targeted the Indian population of South Africa. Habib declared his willingness to suffer the consequences in a spiritually-endowed fight for justice in the name of God. The theory of satyagraha sees means and ends as inseparable. The means used to obtain an end are wrapped up in and attached to that end. Therefore, it is contradictory to try to use unjust means to obtain justice or to try to use violence to obtain peace.
The idea behind the Free Gaza Movement was born mainly in California in 2006 with input from others across the US and around the world, but it became a reality in 2008 when people from many countries and attempted to take two small boats, 'The Free Gaza' and 'The Liberty,' to Gaza. The boats carried a small amount of humanitarian aid but the principal aim was to break the inhuman siege which has been enforced by Israel on the people of Gaza since 2006. This siege came on top of years of occupation and severe restrictions on movement and trade with very little access to the outside world for the 1.5 million inhabitants of the Gaza Strip. It marked the first time since the Israeli invasion in 1967 that any ship had come from outside waters into Gaza, and they were met with great appreciation. They also left behind a handful of activists who restarted the International Solidarity Movement Gaza. Between then and December 2008, they made four more voyages on a new boat, 'The Dignity,' which brought in medicine and doctors in collaboration with The European Campaign to Break the Seige and a charity from Qatar. They brought European and Arab Members of Parliament on fact finding missions. They carried out students who had scholarships for outside Universities, as well as visas, but were among 15,000 who were unable to leave Gaza to further their education.
At the end of December 2008, during Israel's brutal invasion, they tried to reach Gaza with urgent medical supplies when 'The Dignity' was rammed by an Israeli Gunboat and severely damaged and had to limp to Lebanon for repairs. She managed to get back to Cyprus, but later sank during a storm due to the amount of damage sustained, made worse during the storm. In January 2009 there was another attempt with the 'Spirit of Humanity.' The attempt had to be abandoned when she was confronted by the Israelis again around the halfway mark in bad weather. The 'Spirit of Humanity' tried again on the 29th of June. This time after being confronted at the halfway mark then shadowed by the Israeli Navy all night, 'The Spirit' was boarded by the Israelis just after it crossed into the Israeli 'Blockade Zone'. Everyone on board was arrested then taken to Israel and deported after around a week in jail. The humanitarian aid on board disappeared.
Undeterred, the Free Gaza Movement, has drawn more allies and support, including the International Coalition to End the Illegal Siege of Gaza, which formed after Israel's 22-day assault on Gaza in winter 2008-09, bringing over 1000 activists from 43 countries to march in Gaza on December 31, 2009. The recent flotilla included six boats. (Two were disabled through sabotage, but are on their way now, including the MV Rachel Corrie, carrying Mairead Maguire, a Nobel Peace Laureate and Denis Halliday, recipient of the Gandhi International Peace Award.) Together the ships carried over 600 people from a multitude of countries, and 10,000 tons of humanitarian aid.
Israeli forces attacked the ships, killing at least nine and injuring dozens on May 31, 2010, imprisoning passengers, confiscating their personal belongings, and seizing the boats. The violent action has been condemned by many, and has escalated the visibility of the illegal, immoral nature of the occupation, the blockade, and Israeli's contempt for international law, human rights, and truth.
The Northern California 9/11 Truth Alliance supports the Free Gaza Movement and their courageous actions, and condemns state sponsored violence, including US military support for countries which oppress their people.
"Our mission is to seek and disseminate truths about the terrible crimes committed on September 11, 2001, exposing gaps and deceptions in the official story. Our goal is to inspire more eyewitness revelations, truthful media coverage, and a movement that will bring the responsible criminals to justice and eliminate governmental and corporate policies that enable criminal elements to commit such acts."
We condemn all state sponsored attacks upon civilians and believe that truthful revelations will help to bring an end to illegal and unjust wars that have often masked resource grabs by powerful corporate interests that use military forces to expand empire at the expense of humanity and planet.
We are all Palestinians when violent military and corporate forces can kill, torture, arrest, disappear anyone, any time, ignoring the rule of law. Let us stand courageously support one another, truth, justice and respect for all people's inalienable human rights.
I must say that I knew people who participated on the first Free Gaza voyages, I interviewed them on a weekly radio show called Questioning War- Organizing Resistance; I was very impressed by their thoughtful, courageous action, and have been on their mailing list, ever since 2008. Last week, I asked to do another radio interview on my new show - Community Currency, but I had leave the Bay Area to attend my son's college graduation, before I could confirm an interview.
At Oberlin, on graduation Day, Memorial Day, May 31, 2010, Reverend James M. Lawson Jr., was awarded an honorary degree... Here's a snippet of his history which is a mirror of the history of non-violent direct action in the US...
"While a freshman at College in Berea, Ohio, he joined the Fellowship of Reconciliation (FOR), and the Congress of Racial Equality (CORE). Both FOR and CORE advocated nonviolent resistance to racism; CORE conducted sit-ins in some northern cities in the late 1940s and embarked on a freedom ride more than a decade before the more famous ones of the early 1960s.
"Consistent with those principles of nonviolence, Lawson declared himself a conscientious objector and refused to report for the draft in 1951. He served fourteen months in prison after refusing to take either a student or ministerial deferment. After his release from prison, Lawson went as a Methodist missionary to Nagpur, India, where he studied satyagraha, the principles of nonviolence resistance that Mohandas Gandhi and his followers had developed. He returned to the United States in 1955, entering the Graduate School of Theology at Oberlin College in Ohio.
"One of his Oberlin professors introduced him to Martin Luther King, Jr., who had led the Montgomery Bus Boycott in Montgomery, Alabama and had also embraced Gandhi's principles of nonviolent resistance. King urged Lawson to come South, telling him "Come now. We don't have anyone like you down there."
"Lawson moved to Nashville, Tennessee and enrolled at the Divinity School of Vanderbilt University, where he served as the southern director for CORE and began conducting nonviolence training workshops for the Southern Christian Leadership Conference. While in Nashville, Lawson met and mentored a number of young students at Vanderbilt, Fisk University, and other area schools in the tactics of nonviolent direct action. In Nashville, Lawson trained many of the future leaders of the 1960s Civil Rights Movement, among them Diane Nash, James Bevel, Bernard Lafayette, Marion Barry, and John Lewis. In 1959 and 1960 these and other Lawson-trained activists launched the Nashville sit-ins to challenge segregation in downtown stores. Along with activists from Atlanta, Georgia and elsewhere in the South, they formed the Student Nonviolent Coordinating Committee..."
The Free Gaza ships flotilla attempting to deliver aid to Gaza struck me as one of the most vibrant, courageous acts of non-violent resistance/direct action that I was aware of, and I thought they deserved more attention, but I was not prepared for the flood of messages that awaited me upon my return to California.
I was shocked and horrified to read all the emails describing the threats, the boarding, the violence, the deaths, the wounding of so many passengers... On Tuesday, I just dropped everything to go to San Francisco and show solidarity at the Israeli Consulat on Montgomery Street towards the brave people who were attacked by the Israeli forces, which included a local Northern California 9/11 Truth Alliance/Green Party/Peace activist, retired teacher, friend, Janet Kobren.
The civil rights movement didn't begin with the lunch counter sit-ins that drew national attention, the anti-corporate-globalization movement didn't begin with the shut down of the W.T.O. in Seattle, the Free Gaza Movement didn't begin with the attack on the Mavi Marmara, but those moments preceded by the actions and efforts of many, many dedicated activists, drew attention to significant social movements that continue to grow and threaten an empire terrified by democracy, transparency, the empowerment of the citizen, desperately trying to terrify and crush dissent worldwide.
I remember how much I cried on the day that Rachel Corrie was killed and I feel a similar pain and sorrow towards the brave wounded and murdered activists who selflessly risked their lives to draw the world's attention to the plight of the Palestinian people. Far too often the challenge of our various main issues have kept large numbers of people from joining together in coalition. It feels to me that we are reaching a tipping point where humanity is going to have to choose between peace and war, truth or lies, denial or courage, solidarity with humanity or suicide, love or fear. People are waking up. A friend reminded me that "There Is No Way to Peace - Peace Is the Way", our ability to discover and face our inner truths, find inner peace, the love within ourselves, gives us the strength and energy to join with others on the path to a hopeful future for ourselves, our children and all of life.
I just wish, sometimes, that our pain and grief, weren't necessary to teach us the most important lessons about how very, very precious and fragile life is, every single life.
(This text is not entirely original, but borrowed liberally from the Scottish Free Gaza website and the main Free Gaza website with the bio of Reverend James M. Lawson Jr. drawn from Wikipedia, and details on the history and meaning of Satya graha drawn from multiple sources. The mistakes are mine, but I hope that the key insights, ideas will continue to spread.)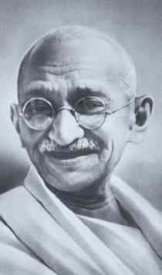 We are 100% volunteer and depend on your participation to sustain our efforts!
Get Involved
If you'd like to help with maintaining or developing the website, contact us.