From the Open-Publishing Calendar
From the Open-Publishing Newswire
Indybay Feature
March 4 at CSU Monterey Bay
A summary of March 4 events at CSUMB.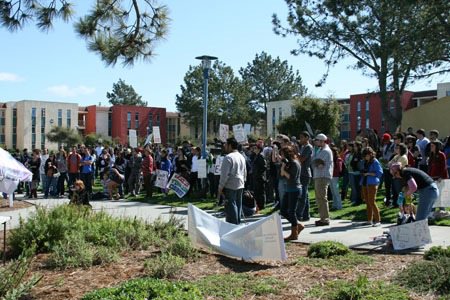 The day started out with a banner drop at the library.
Around noon, students, staff and faculty participated in a walkout and marched from either end of campus to a rally in front of the Student Center. A few hundred people attended the rally. Some student bands played throughout the day while students danced to the music. Student, staff, and faculty members spoke about cuts to public education and related issues, from spending money on wars and prisons to the systemic injustice that prevents so many people from attaining higher education.
In the evening, some of the protesters from campus went to a community rally at Colton Hall (the sight of the first public school in California) in downtown Monterey. They joined people from local community colleges, K-12 schools, and members of various labor unions.
Here is a video of the CSUMB march and rally:
http://www.youtube.com/watch?v=-KKaRfhGUWA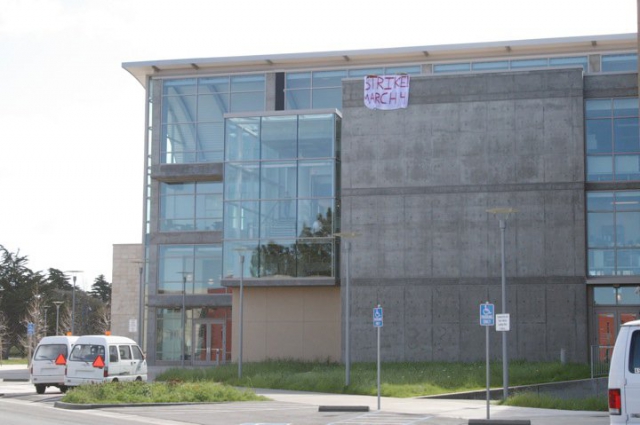 A banner was hung on the side of the library to mobilize students for the walkout and rally.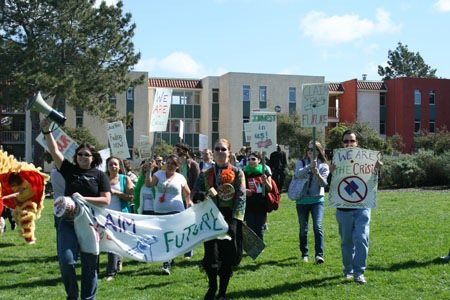 Students marching through campus to the rally.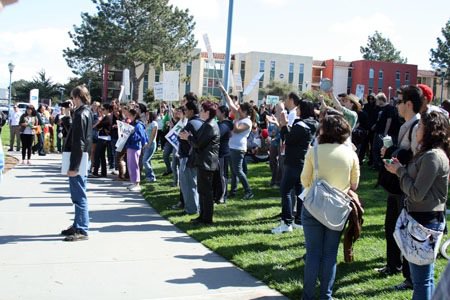 Rally in the middle of campus.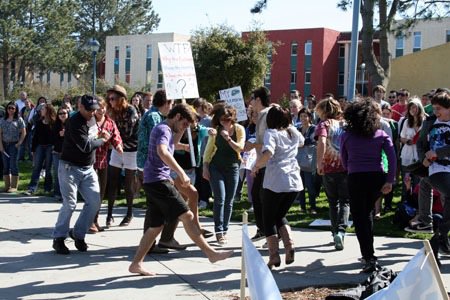 Students dancing to the tunes of a campus band.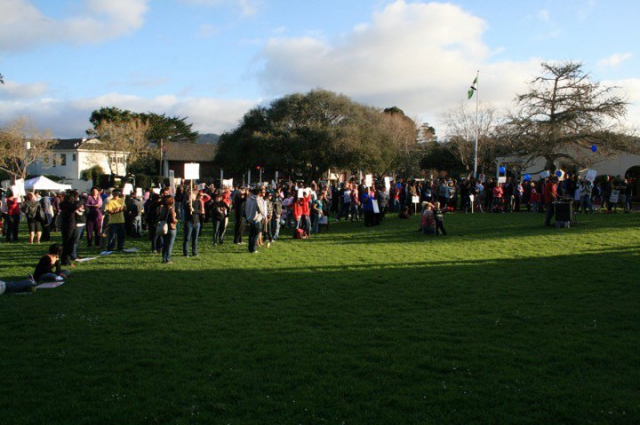 Community rally at Colton Hall in downtown Monterey.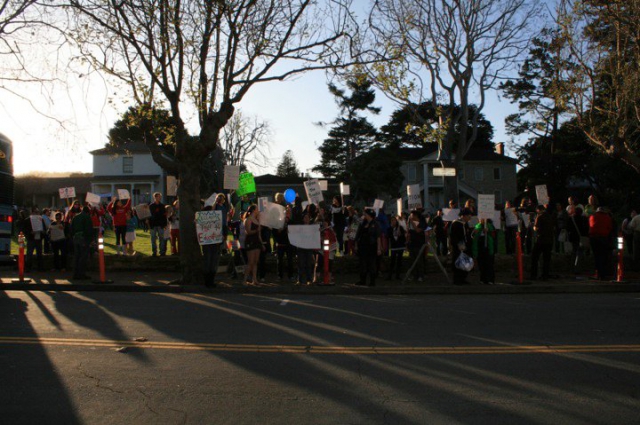 Picket line at Colton Hall rally.