From the Open-Publishing Calendar
From the Open-Publishing Newswire
Indybay Feature
David Swansn Lays Out 16-Point Plan for U.S. Left
Activist David Swanson spoke at the First Unitarian-Universalist Church in Hillcrest July 15, ostensibly to promote his book "Daybreak: Undoing the Imperial Presidency and Forming a More Perfect Union," but actually to deliver a 16-point plan for revitalizing the American Left. His speech was full of withering scorn not only for President Obama but also for progressives who supported him in the campaign and still believe in his good intentions.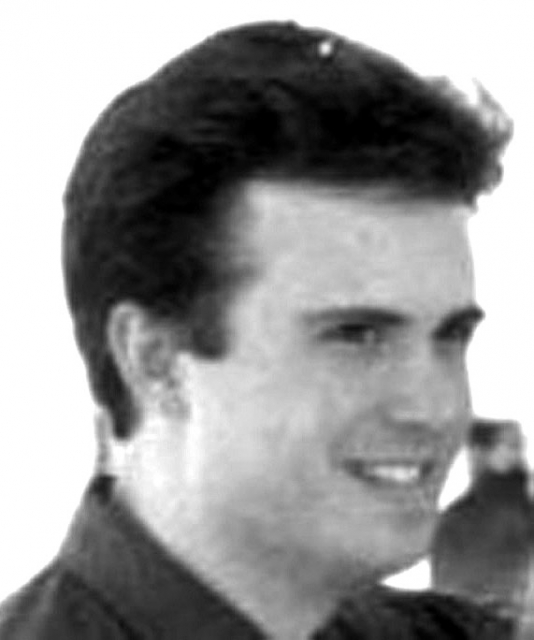 David Swanson Lays Out 16-Point Plan for U.S. Left
Former "After Downing Street" Organizer Takes On the Obama Cult
by MARK GABRISH CONLAN
Copyright © 2010 by Mark Gabrish Conlan for Zenger's Newsmagazine • All rights reserved
PHOTO: From David Swanson's Web site.
"In Virginia, we started making a big community garden and everybody pitched in and worked on it, digging ditches to make sure we'd get water to the garden, and with a little effort we were getting some success," progressive organizer, activist and author David Swanson told his audience at the First Unitarian-Universalist Church Friday, January 15. "Then this crowd of rain dancers showed up and said we ought to have a rain dance, and they would bring us the water and we wouldn't have to dig for it. It's going to be four years of water and we wouldn't have to dig for it. It was going to be rain we could believe in. So we did the rain dance and then we had a little rain, and everybody said, 'It worked!' And they convinced themselves that it worked, until they realized it was just raining the same amount it always did. Did you really think, did you really believe, that a rain dance was going to fix everything? No. Then why is everybody so discouraged because we had this stupid rain dance, and why are we saying we shouldn't bother to dig ditches anymore because the rain dance didn't work?"
Gradually it dawned on the over 150 listeners that Swanson meant this story as a parable — they certainly "got it" once he parodied President Obama's campaign slogan with the words "rain we could believe in" — and though his story was just one illustration of a 16-point program he outlined, sometimes facetiously, for the Left in America, in many ways it summed up his message. Though he was ostensibly there to promote his book Daybreak: Undoing the Imperial Presidency and Forming a More Perfect Union, Swanson's agenda was bigger than his title. It was an effort to get the Left to rethink its whole national strategy, focus on local issues and campaigns, and tune out all the chatter about presidents and elections. Noting that he was speaking on the 81st anniversary of the birth of Dr. Martin Luther King, Swanson said, "Monday is National Volunteer Day for Martin Luther King. When are we going to have a National Non-Violent Resistance Day for Martin Luther King? He said, a year to the day before he was shot, that a nation that puts more money into its military than social uplift is headed for disaster — and today the U.S. government is spending more money on the military than on everything else combined."
Swanson, who first achieved fame in activist circles as part of Cindy Sheehan's "Camp Casey" outside then-President George W. Bush's compound in Crawford, Texas in summer 2005 and was active in the organizing around the Downing Street Memo — a leaked document from the British government that showed Bush had meant to invade Iraq from the get-go — issued an impassioned, often acerbic presentation with little patience for self-styled progressives pursuing strategies and tactics different from his. He was particularly withering in his scorn for any so-called "progressive" who still believes in or trusts President Obama. "The White House has just proposed a $780 billion military budget, plus a $34 billion 'supplemental appropriation' for the wars in Afghanistan and Iraq, plus the military spending hidden in the State Department, Department of Energy, Homeland Security, NASA and the CIA, not to mention the bulk of our debts, which are for past military adventures," Swanson said. "How would we have reacted if President Bush had gone to Copenhagen and given a speech glorifying war while accepting the Nobel Peace Prize?"
The first of Swanson's 16 points — some of which were serious, some satirical — was, "Realize that on most issues we're a majority. We think we're a fringe group and the rest of the country is crazy. A strong majority of Americans would support taking one-third of the military budget and spending it on other things. We see the compassion of the American people after something like the earthquake in Haiti. We need that same kind of compassion towards the people in Iraq."
Swanson's second and third points called on American progressives to "realize how active we are" in spite of the way issues are reported in the mainstream media. "They just had a big rally in Maine telling Washington we don't want our money going to the military, but no one outside Maine knew that happened," he said. "There are great things going on here in California, but no one else knows about them. … We're having a lot of successes you'll never hear about. Just the fact that we made the Iraq war illegal got buried because we couldn't stop it from happening, but it's kept us from going into Iran. When we forced Alberto Gonzalez out of town, yes, we knew that someone just as terrible was going to replace him — that's the risk you take — but the techniques were very valuable lessons. Counter-recruitment" — exposing the lies military recruiters tell young people to get them to sign up and making youth aware of non-military options — "is an area where we're having successes all over the country. They can only fight the wars to the extent that they have the people to fight them."
Point number four — and also a big area of emphasis in his later points — was "look at the things you can do at the state and local level." Swanson argued that lobbying the President or a Senator and expecting to be able to influence them is a waste of time, and progressives should concentrate on members of the House of Representatives and officials in state and local government. "There are cities passing resolutions that if Bush and Cheney come there, they must be arrested," Swanson said. "Clean elections" — the option that allows candidates who collect a certain number of petition signatures and $5 donations to have their entire campaigns paid for with public funds — "are being won at the state and local levels. … Health care [reform] is going to happen at the state level."
At this point Swanson aimed one of his nastiest salvos at peace groups who raise large amounts of money to put occasional full-page ads in the New York Times — "a paper which shouldn't be read," he called it, ironically echoing the Right-wing media who also tell their audience the New York Times is not to be trusted. What's more, his fifth and sixth points urged people to "try to go one week without thinking about or watching any soap operas or reality shows, or thinking at all about Obama. … Try to go one week without thinking about elections, past or future. Think instead about what you're doing as a citizen to force change. If you need to throw out your TV in order to do that, line them up in front of the TV station downtown. They're just the right height to make perfect benches for homeless people."
Seventh, Swanson said, "your representative in Congress is not your friend — or your enemy. They're an elected representative and you have to lobby them. You have to lobby them as if politeness isn't the top value right now. You have to go after them in the media — and you have to go after all of them, even the ones who call themselves 'progressive.'" As a case in point, he launched a slashing attack on Sonona County Congressmember Lynn Woolsey, who despite a good voting record on war and peace issues is currently campaigning for Congressmember Jane Harman -— who, Swanson said, "never met a war she didn't like, and isn't sure whether she works for the U.S. or Israel" — in a contested primary against primary opponent Marcy Winograd, whom Swanson described as "an activist" who'd put herself on the line for progressive issues instead of merely voting for it.
Indeed, like so many progressives and Leftists who reserve their nastiest rhetorical attacks for fellow progressives and Leftists they don't feel are progressive or Left enough, Swanson went on to ridicule the entire Progressive Caucus in the House of Representatives, which Woolsey chairs. "The worst thing Woolsey and others have done is have a 'Progressive Caucus' that isn't a caucus and doesn't stand for anything,' he said. "The Blue Dog Caucus says, 'Here's a bill, here's how we want to make it worse, and if you don't amend it that way we won't vote for it.' The Progressive Caucus is just there to pad your résumé, They never took a unified stand on anything until recently when they said they wouldn't vote for the health bill unless it contained certain things — and then when it didn't contain those things, 55 of the 57 of them voted for it anyway."
Swanson said that progressives should demand that their Congressmembers not only talk the right issue positions but actively lobby their colleagues for them. He also called on rank-and-file progressives to do "direct action" against their Congressmembers, including being arrested — which he called "one of the most exciting things I've done. … We are past the point where we have to be polite to these people. I know people who do this day after day." After a facetious point number eight which claimed that doctors would say activism is good for you, Swanson said in point nine that the number one demand activists should be making of Congress right now is "stop the money for the war. There's an obsession in D.C. with passing bills. You have bills that are good for talking bout won't be any good to stop the war. You have bills to stop the escalation, or to have an exit plan in place."
Instead of passing a meaningless bill the Senate will probably vote down and, even if they approve it, the President will probably just ignore, Swanson said our bottom-line demand should be that the House reject any additional funding for the wars in Afghanistan and Iraq. The one power even an arch-Right winger and supporter of the imperial presidency like former Bush legal advisor John Yoo admits Congress has to stop a war is to refuse to pay for it. In point 10, Swanson suggested people look up his group's Web site,
http://www.afterdowningstreet.org/whipwars
, for information on how to contact Congressmembers and sample arguments they can use against war funding. "Please phone your Representative at (202) 224-3121 and ask them to commit to voting No on war funding, and post below what they tell you," the site said. "Thanks!"
Swanson's point 11 was "do not get Astroturfed" — which, he explained, not only meant refusing to work in coalition with the Right-wing "teabagger" groups but (once again) breaking ranks with mainstream liberals in D.C. "If your union is asking the President or Congress what to lobby for, you're being used as a prop," he said. "They're telling you what to do, when you should be telling them. "Every group has to be reformed from the inside — or ended." His related point 12 was "don't put the party ahead of the issues. … The fact that we've given the Democrats the power — the presidency and majorities in both houses of Congress — is an opportunity. The filibuster is a Senate rule they can get rid of any time. We're going to hold representatives accountable no matter which party they're from."
Point 13 was directly related to the theme of Swanson's book: that over the years Congress has given up its constitutionally guaranteed powers to write the nation's budget, to decide when the U.S. should fight a war, and many other issues to the executive branch. "Tell our Congressmembers that we want them to have more power — but to use it for us," Swanson said. "Wars should not be up to Presidents, they should be up to Congress." He said that for his first four months in office Obama was still writing "signing statements" and attaching them to bills, just the way Bush did, in order to allow him to ignore them or subvert their intentions. "Even though Congress is completely corrupted," Swanson said, "it's catastrophic to allow this much power to be in one person, and all Bush's and Cheney's evils are being cemented in place because a President of the other party is using and expanding them."
Swanson called on Congress not only to start investigating the administration and issuing subpoenas but also to start enforcing them itself instead of letting the Justice Department do it. He said that Congress used to have its own jail in the basement of the Capitol where it ordered people sent who refused a subpoena to testify before a Congressional committee. "In 2009, Congress didn't issue a single subpoena" to the executive branch, and, Swanson added, they only used their ultimate power — impeachment — once. "They impeached a judge for groping people," he said. "If impeachment and subpoenas are gone, there's no reason [for the administration] to listen to Congress — unless they stop funding the war."
Swanson's fourteenth point was that "there are Congressmembers who feel the way we do, but they're cowardly or corrupt or won't go up against the leaders of their party or the corporate media" He said we need to do more to pressure them to fight for their real beliefs rather than weaseling out or going along with other members or their party. After an ironic point 15 — a mention of the bill recently passed in the California Assembly Public Health Committee to legalize marijuana for adults — his sixteenth and last point was to "remember the words of I. F. Stone that the only fights worth fighting are the ones you lose, because you lose and lose and lose until someday someone wins."
One audience member said global warming and other threats of environmental catastrophe don't give us the luxury of waiting for generations and losing fight after fight until finally our descendants and successors win one. "The people who worked hardest for women to vote never saw it happen," Swanson replied. "We have a short attention span, and yet we have no moral choice but to work at it. If you didn't have the sense of moral choice, you wouldn't be here tonight; you'd be at home. When a handful of people in the Czech Republic blocked the U.S. from putting in a military base, they won — and here in the U.S. we were told that Obama wasn't building that base only because he wanted to suck up to the Russians."
Asked about poll results indicating that people are responding to their disaffection with the Obama administration by flocking to Republican candidates, Swanson said, "I don't think that's an accurate prediction. My primary concern is we're continuing endless wars, destroying the environment and making life unlivable on this planet. In D.C. people say things like, 'We might want to look like we're defunding the war if it creates a useful narrative for the next election.' They should be saying, 'We should use the elections to create a useful narrative to defund the war.'"
Other questions to Swanson were about the bank bailouts (he said, "I liked somebody's proposal today that the bonuses be sent to Haiti"), the existence of nuclear weapons and the power they give to the President, the unwillingness of the Obama administration to seek repeal or even amendment of the USA PATRIOT Act and whether progressive activists should work in alternative political parties or bypass the electoral system altogether. On the last topic, Swanson said, "We should get rid of the crazy rules that prevent additional parties and independent candidates from winning. We need to fight for our principles through independent organizations not connected to the two major parties, whether they're parties, PAC's or whatever."
We are 100% volunteer and depend on your participation to sustain our efforts!
Get Involved
If you'd like to help with maintaining or developing the website, contact us.