From the Open-Publishing Calendar
From the Open-Publishing Newswire
Indybay Feature
Jews of color demonstrate the denial of resources and money to Mizrahi culture in Israel
On wednesday, May 27, members of "Achoti" (my sister), a feminist organization representing jews of color (Mizrahim-Jews who emigrated from Arab countries) and members of the Democratic Mizrahi Rainbow, came to the Jerusalem Theater to demonstrate a convention about culture in Israel. The activists held signs that looked like bank checks with names of cultural institutions and the amount of money given to each. One check (in the picture below), addressed to "Mizrahi culture" had no money on it and the wording "void" was added.
The activists also criticized the Israeli lottery system that is supposes to support all cultural institutions, by wearing bags covering their faces. In Israel, it is accustomed that when someone wins the lottery they wear a bag over their head to disguise their identity. The Israeli lottery like the state, ignores and negates the cultural background of Mizrahim and Palestinians, who represent a majority in Israel.
In Israel, 90% of the state budget is given to institutions who represent a european and ashkenazi (Jews who emigrated from western countries) culture. To justify this kind of elocution of resources, European culture is described as important and needed for people's education and well being, while Mizrahi and arab culture are describe as redundant and empty.
In a leaflet given to those who have come to the convention, it was emphasized that israel is not located between the Alps and Bavaria in Europe, but in the Middle East. That most of the residents of Israel are not from a European background.
Ahoti Movement was established in 1999 by Mizrahi feminist activists. Their goal was to establish a unique movement that could provide oppressed women, who were unable to express themselves, the opportunity to voice their opinion. After years of raising awareness about Mizrahi women, the Ahoti Movement was able to address the needs of the women in the peripheries of Israel, whose social needs were neglected due to their geographical position. Ahoti's primary goals are to advance economic development, personal empowerment for women and advancing a multicultural feminism from a unique Mizrahi perspective.
http://www.achoti.org.il/english.html
The Democratic Mizrahi Rainbow (Hakeshet Hademocratit Hamizrahit) is an apolitical, non-parliamentary social movement whose goal is to affect the current public agenda in the aim of bringing a change into the Israeli society as a whole and to its institutions. The organization is Mizrahi (Jews from Arab and Muslims Lands and the East) in its goals, universal in its beliefs and open to all those who identify with its values.
http://www.ha-keshet.org.il/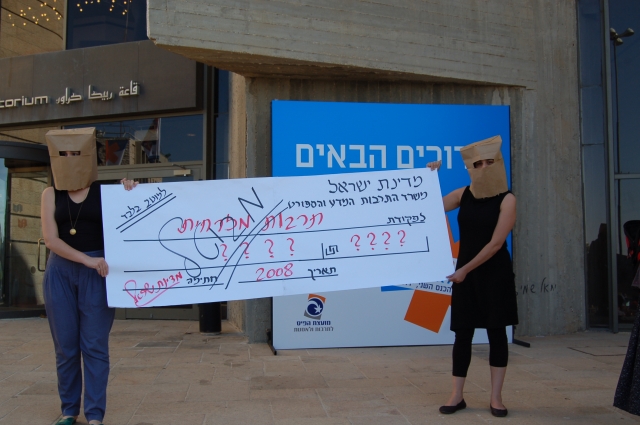 We are 100% volunteer and depend on your participation to sustain our efforts!
Get Involved
If you'd like to help with maintaining or developing the website, contact us.