From the Open-Publishing Calendar
From the Open-Publishing Newswire
Indybay Feature
The Blue Mountain Project (BMP) is a nonprofit organization incorporated in the United States and registered in Jamaica . We believe in sustainable economic development through education and empowerment. A partnership has been established between the BMP and the community of Hagley Gap. We are currently working together on building a medical clinic to help meet their basic health needs, operating nutrition programs and providing job training to the community.
The Blue Mountains are located 10 miles from Kingston, Jamaica. Here you will find Jamaica's highest mountain peeks, over 7,000 feet above sea level. A small number of adventurous travelers take the challenge of hiking to the peak, where one can see Cuba on a clear morning. However, most of the time you will find a community of positive, hardworking people.

The mountains are covered with coffee farms and mango trees. Unfortunately, these coffee farmers take detrimental losses on their crops each year due to erosion and lack of equipment. Although this Jamaican java sells for over $35 per pound, these farmers only earn $10-$20 per day. There is no fair trade coffee from Jamaica.

The people walk almost everywhere as the infrastructure and access to transportation barely exists. Roads are not paved and are extremely narrow and dangerous. The roads become worse during the hurricane season. as a result of landslides and flooding. Sometimes the roads are completely impassable, leaving entire villages cut off from food and other necessities.

The Blue Mountain Project clinic opened in February of 2006, which provides basic health services for free. The Blue Mountain Project is engaged in a Capital Campaign to raise $25,00 to add dorms and a clean water system for visiting medical professionals. This improvement will expand the services that are offered to the community.


Programs that the BMP offers include:

Hagley Gap Health Clinic: A free basic clinic offering services such as basic health checks, wound cleanings, blood pressure checks, blood sugar testing, mental health counseling and public health education.
Fun Camp: Free educational day camp that expands the minds of the children in Blue Mountains . A free hot lunch is provided.
L.I.G.H.T - Adult training program designed to give young men and women job skills and educational opportunities.
Ambassadors- Non-Jamaican volunteers who live and work in the Blue Mountains for 12 months in exchange for room and board.
Service Learning Training Program: A training program giving locals the opportunities to learn about tourism industry first hand by coordinating the various aspects of the Service Learning Program for the foreign volunteers.


Despite the hardships that the people face every day, one is sure to witness smiles on faces and hear the positive vibrations of reggae music echoing throughout the Blue Mountains. Here's Hagley Gap at a Glance:

The People

Hagley Gap, a small village of approximately 1,000 residents, is nestled in the Blue Mountains of Jamaica. The town square consists of one streetlight and about ten little shops, varying from bars to grocery stores to fast food stands. Its residents reside in the surrounding mountainsides between the square and the Negro River. The people are generally happy and peaceful. Its demographics are diverse in age, yet homogenous in race.

Daily Life

Jamaicans are early risers! The roosters begin to crow around 5 a.m. and shortly after you will hear the sounds of daily life begin. Although this may sound a bit early for you, it makes perfect sense in Jamaica, as getting two or three hours of work done before the hot sun rises is much more pleasurable than trying to work in the heat of the day. Household chores are shared among the entire family, even children as young as six can fetch a bucket of water before they run off to school. Currently, with no piped water, as a result of Hurricane Ivan in 2004, the river is a vital life source for the entire village. Every day each family must make several trips to the river just to get enough water for drinking, cooking and cleaning. After working hours, but before it gets too dark, most of the locals will head for the river to get a cool, evening bath. On the weekends, you will see numerous women washing laundry at the riverside. The water in the river is severely polluted and a source of intestinal and other maladies.

Food

By 7 a.m. the aroma of hot breakfast lingers throughout the mountains. A typical morning meal might be fried dumplings and callaloo, oatmeal porridge, salt fish and ackee or an egg sandwich. In Jamaica, lunch is usually a light meal. Those who pack a lunch for work might take bun and cheese. On the other hand, when eating out for lunch, the infamous beef patty is a popular favorite and quite inexpensive for approximately $0.70. In the evening, families traditionally eat together. Almost every dinner consists of a small piece of meat and a lot of rice. On Wednesday and Sundays, families make rice and peas, a traditional Jamaican dish of white rice and red beans cooked in coconut milk and seasoned with scallion and thyme. For many, there is not enough food to maintain good nutrition.

Education

Jamaican children begin Basic School at the age of three. Similar to a pre-school, Basic school is not required and parents must pay out of pocket for tuition. Government subsidized, public school is offered for primary education, however parents are responsible for uniform, book, lunch and bus costs. Upon completion of grade six, children must complete a standardized exam to determine which high school the student will attend. The better his/her test scores, the better school he/she can attend. However, the better the school, the higher tuition, as there are no free high schools in Jamaica. The nearest high school to Hagley Gap is a two-hour hike, one-way. However most of the children cannot test high enough to get into this high school, resulting in increased drop-out rates. It is not unusual for a family to send the brightest child in the family to school in hopes that one day they will be able to provide for the family as a result of their diploma. In addition to school tuition, all students must wear uniforms or they cannot attend school, which place even more financial stress on the already impoverished families. An even less number of students continue on to a college or university, which are located in Kingston.

Employment

Jamaica's unemployment rate is approximately 25%, however in Hagley Gap that number reaches 75% at certian times of the year. About half of the working finds employment on nearby coffee farms or factories. Although the price of Blue Mountain Coffee runs for about $35 per pound, its farmers barely make enough to eat and certainly can't afford a cup of the coffee they cultivate. The other half travel to Kingston or other surrounding towns to work at factory, domestic or entry-level positions. The average wage for an entry level or domestic position is about $50 per week.

Language

English is the official language of Jamaica, spoken in schools and businesses. However Patois is the common language spoken outside of these settings. Patois is a combination of French, English and Spanish. There are several dialects throughout the island. In Hagley Gap, the Patois is thick and can be very had to understand.

Religion

There are two primary religions practiced in Jamaica: Christianity and Rastafarianism. In Hagley Gap you will find two Christian churches, where visitors are always welcomed. The Four Square Gospel Church can be heard on Sundays, with hymns echoing throughout the hills. Right across the road is the Seventh Day Adventist Church, which meets on Saturdays. Rastafarians can be found on almost any day or night in the town square. They are easily recognizable by their long flowing dread locked hair. They will freely share their beliefs with you if you ask, and even sometimes if you don't!

Visitors

Although there are no foreigners living in Hagley Gap, its people are accustomed to visitors. Located on the way to the Blue Mountain Peak, Hagley Gap sees a small, but steady flow of international travelers who want to conquer Jamaica's summit. In addition, the Blue Mountain Project host's hundreds of volunteers throughout the year, many of whom develop lifelong friendships with the locals.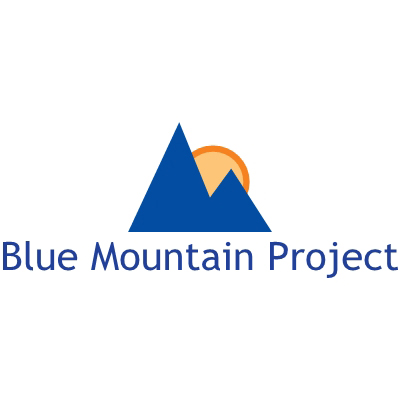 We are 100% volunteer and depend on your participation to sustain our efforts!
Get Involved
If you'd like to help with maintaining or developing the website, contact us.