From the Open-Publishing Calendar
From the Open-Publishing Newswire
Indybay Feature
Medical Marijuana Provider Convicted as Drug Dealer
Until May 28, 2008 John Ottombrino was just another yoga and massage teacher, giving lessons and alternative health information from his home in Kearny Mesa. Then police broke in his door and arrested him for cultivation of marijuana and possession with intent to sell. Though he was growing it for three medical marijuana patients and had letters from their doctors proving it, the cops ignored that evidence — and so did the judge at his trial, who wouldn't let him introduce evidence that he was providing caregiving services for his clients.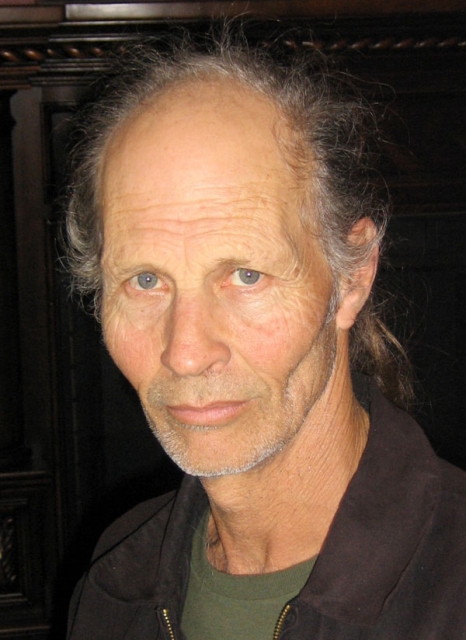 JOHN OTTOMBRINO:

Medical Marijuana Provider Convicted of Drug Dealing

by MARK GABRISH CONLAN

Copyright © 2009 by Mark Gabrish Conlan for Zenger's Newsmagazine • All rights reserved

Before May 28, 2008 — when San Diego police broke in his house, broke down his door, seized the marijuana plants he was growing for three friends and arrested him as a drug dealer — John Ottombrino was just another yoga teacher. Born and raised in San Diego, he went to a private Roman Catholic high school and then to the University of San Diego, where he graduated in 1971. "From there I went to San Diego State to work on my Master's degree in biomechanics," he recalled, "and I was there about four years. I did all the work for my Master's degree except a thesis, and at the end I decided not to bother following through with it because I didn't want to take a job at the university."

Instead, in 1980 Ottombrino and his wife opened a business together as alternative health practitioners in Mission Valley. "It was called California Woman," he said. "It was basically a health club. We taught yoga. We offered a lot of alternative health techniques, such as colonics, massage, deep tissue bodywork, raw foods, wheatgrass and all that kind of stuff, before people really got into it. We were a little bit before our time back in the 1980's." He later focused exclusively on teaching yoga and massage, and from 1986 to 1991 he and his wife ran a downtown yoga studio. Then, when their daughter was born, they relocated both their living space and their yoga studio to Kearny Mesa, where they've lived and taught for the last 16 years.

Ottombrino got involved in the legally fraught world of medical marijuana through a friend and alternative health client, Sam Bradsher. "He had run into some physical problems," Ottombrino recalled. "He worked for Solar Turbines, doing software work with engineers and machinists. Over a period of time, he had absorbed a lot of metals and different toxic chemicals from his workplace. He started to get sick, and in the process he started to lose a lot of his ability to do physical work."

Bradsher first became a medical marijuana user in the way contemplated by the Compassionate Use Act of 1996, also known as Proposition 215. He obtained a letter of recommendation from a doctor and started growing plants himself. Then his back pains got too severe to handle gardening, and he turned to Ottombrino for help. "We discussed it for a few weeks," Ottombrino said, "and then we decided to create a collective so that medical marijuana could be grown at my house, in the backyard. I have an enclosed area with a locked gate, and we basically decided to grow just enough for three patients" — Bradsher, Dan Boyle and Sara Padilla.

"Sam and I planned the garden out so we could provide about a pound to a pound and a half every two months, which was well under the standards set for medical marijuana in the state of California," Ottombrino explained. "At the time I was arrested, we were in the process of harvesting our first crop as a collective. We had six mature plants, and a lot of smaller ones we were going to be growing in the future."

Then, on May 28, it all came crashing down on him — literally — when San Diego police officer Conrad DeCastro and eight of his colleagues broke down his door.

The Bust

"It happened at 9 o'clock in the morning," Ottombrino said. "My wife was getting ready to go to work. I was in the back doing some watering, and we heard a loud noise at the front of the house. I came forward into the house. The next thing I knew, the door got busted down. My wife was in the bathroom. She thought that someone had broken our front window. As I was letting the cats out — because they were freaking out, they started running for the doors — one of the officers came to the side door, pointed his gun at me and told me I was under arrest."

The police put handcuffs on Ottombrino and left them on for 4 1/2 to five hours — enough, he said, to cause long-term injuries that threatened his livelihood as a masseur — while they searched his house and backyard. He tried to explain to DeCastro, the officer who'd signed the application for a search warrant, that he was growing marijuana for medical purposes, as a primary caregiver for three licensed patients with doctors' recommendations. He offered to show DeCastro the paperwork, and he's sure at least one of the officers looked at the papers because when he returned home after being bailed out that night, the papers were in a different place than where he left them.

According to Ottombrino, when DeCastro testified at the preliminary hearing in his case, the officer admitted that he'd been told the marijuana in Ottombrino's backyard was for legal patients, "but said the reason he didn't investigate was because he was at the end of the investigation and I had decided not to talk to him." Ottombrino wasn't talking because "I knew from my past that you should never talk to an investigating officer unless your attorney is present," and DeCastro used that as an excuse not to call the doctors named on the recommendation letters to see if they were valid.

Ottombrino also got contradictory information from the police as to how they found out about him and his garden. "In the search warrant, it said there was an 'unnamed witness,'" he recalled — "which told me that they must have had a snitch or someone in the neighborhood that had called the police." When the case went to trial, the police testified that they had spotted his plants from the air — from a police helicopter flying 500 feet up at 80 miles per hour — "which I find to be almost impossible," Ottombrino said, "because this was a very small grow. It was 10' x 16' and it had four walls around it, so the only way you could see it from the air was directly from above."

Another complicating factor was that marijuana wasn't the only controlled substance in Ottombrino's garden. "There was also a small poppy garden in my backyard," he admitted. "The resins for the opium had been collected. There were about seven grams of opium that was being dried" — a substance Ottombrino said he used to make homemade liniments for the athletes he'd been working with as a trainer. "I also had a small peyote button in a pot that had been there for seven years," he said. "Peyote is such that you can't harvest the plant without killing it, so it had never been used for any illegal purposes. It was a gift that my wife had had for about eight years. They made a big deal about it, especially when they found such a little amount of marijuana."

The Trial

Ottombrino could probably have plea-bargained his case and come away with three year's probation, the way his wife did. (She was charged even though he insisted she'd had nothing to do with the grow.) Instead, he said, "in my naïveté I decided that I had a good case because I had medical marijuana," and so he chose to take it to trial. What he didn't reckon with was Ted Weathers, the judge in his case, whom Ottombrino believed was blatantly biased against him and determined to make sure he couldn't present an effective defense. "The judge immediately took the side of the prosecutor in just about every step of the operation, right from the jury selection on," Ottombrino recalled. On his own authority, Ottombrino said, Weathers disqualified five prospective jurors, including an African-American woman (on the ground, Ottombrino said, that Black women "are especially prone not to believe the police"), residents of Ocean Beach and younger people.

"The next issue that came up after we selected the jury was that we had a very contentious hearing on whether or not the jury was going to be able to hear anything about medical marijuana," Ottombrino recalled. "Right from the very beginning, the judge had decided he did not think that our medical marijuana claim was valid." The reason, Ottombrino explained, rested in one of the most contentious parts of the entire medical marijuana law: the definition of the term "primary caregiver" as used in the Compassionate Use Act.

The text of the law defines "primary caregiver" as "an individual designated by [the medical marijuana user] who has consistently assumed responsibility for the housing, health or safety of that person." According to the law, the only people who can legally grow medical marijuana are the patient him/herself and his/her "primary caregiver." When Proposition 215 was first passed, California attorney general Dan Lungren, a conservative Republican, issued an opinion defining the term narrowly and limiting it to family members or home-care aides who cooked, cleaned, ran errands, drove patients to doctors' appointments and did personal care.

In 1998, Lungren was replaced by Democrat Bill Lockyer, who issued a more expansive opinion that created a loophole for the burgeoning industry of medical marijuana dispensaries: stores that actually sold marijuana to medical users on presentation of a doctor's letter authorizing them to use it. While more conservative cities and counties like San Diego continued raiding and closing dispensaries — often enlisting agents of the federal Drug Enforcement Administration (DEA) to do so — in more liberal places like the Bay Area, dispensaries were able to operate by having their customers designate them as "primary caregivers" for the acquisition of medical marijuana.

But in November 2008 the California Supreme Court issued a decision in a case called People v. Mentch aimed at slamming that loophole shut. Roger William Mentch was a medical marijuana user in Santa Cruz who decided to grow large amounts of marijuana and sell it to other medical users through a store he called the Hemporium. He got reported to the police by a bank teller, who complained that some of the cash he was depositing into his account "smelled so strongly of marijuana that the smell filled the bank, and the bank had to remove the money from circulation," according to the California Supreme Court's opinion.

Mentch was arrested in June 2003, convicted of cultivation of marijuana and possession for sale, and sentenced to three years' probation. The California Court of Appeal reversed the conviction on the ground that the trial judge had erred in not allowing the jury to consider whether Mentch was a "primary caregiver" for his clients, some of whom had testified in his defense. "When, as here, [Mentch] presented evidence that he not only grew medical marijuana for several qualified patients, but also counseled them on the best varieties to grow and use or their ailments and accompanied them to medical appointments, albeit on a sporadic basis, there was enough evidence to present [a 'primary caregiver' defense] to the jury," the appeals court wrote.

The Supreme Court reversed the appeals court and said that "a defendant asserting primary caregiver status must prove at a minimum that he or she (1) consistently provided caregiving, (2) independent of any assistance in taking medical marijuana, (3) at or before the time he or she assumed responsibility for assisting with medical marijuana." While Ottombrino resented being held to a legal standard based on a decision that wasn't handed down until six months after his arrest, he also felt he could have met the Supreme Court's definition of a "primary caregiver" if the judge had let him present the evidence in court.

But Judge Weathers didn't let him.

The Judge

"Based on the argument of the prosecution that my witness at the preliminary hearing had stated that I had not done shopping for him, or done housework for him, or driven him to doctor's appointments, the judge decided that I was not a 'primary caregiver,'" Ottombrino recalled. "That started the whole battle of whether we were even going to put on a defense or not."

When the trial opened, Judge Weathers allowed the prosecution to parade 11 police officers onto the witness stand, one after the other. Nine of them had actually been involved in the raid on Ottombrino's home; the other two were so-called "experts" whom Judge Weathers let on the stand despite their dubious credentials. "They had an 'opium expert' come all the way from Glendale," Ottombrino recalled. "You know what his expertise was? 'Have you grown it?' 'No.' 'Have you seen it grown?' 'No.' 'Have you seen it harvested?' 'No.' 'What do you know about it?' 'Oh, I've talked to people who have grown it.' That's the 'expert'! Unbelievable! And the judge let that go. We specifically said, 'Judge, this guy is not an expert. How can you put him up there as an expert? We want this to be dealt with in the proper way.' The judge just flicked it off."

According to Ottombrino, his attorney wasn't given the usual right of "discovery" — of finding out what the witnesses against his client are going to testify to, so he can prepare for them. "One to two weeks before the trial or a week before the trial, you're supposed to get the names of all the witnesses and what they'll be talking about, so that they can be investigated for what they might know or what their real expertise is," Ottombrino explained. "In this case, we were never told about witnesses until right before they came to the court. So my attorney was given hardly any chance to depose these people, and only right before they were put on the stand. We actually would send the jury out of the room, wasting everybody's valuable time."

After the prosecution had taken 4 1/2 days to present its case — twice as long, Ottombrino's attorney told him, as it would have in a normal trial on similar charges — Ottombrino was given only half a day to present his defense. Judge Weathers insisted that before letting any of Ottombrino's three medical marijuana clients on the stand, he would put them through so-called "402 hearings," meaning they would have to go through their whole testimony with the jury out of the room and then he would decide whether or not he would allow them to testify before the jury.

"This process eliminated my main witness," said Ottombrino. Sam Bradsher, who had got him involved in growing medical marijuana in the first place, wasn't allowed to testify for him at all. Ottombrino's other clients were allowed to testify but not to talk about whether he met the test of being their "primary caregiver" under the Compassionate Use Act and the California Supreme Court's test in the Mentch case. "We were only allowed to discuss the fact that they had reliable, true documentation for their medical marijuana prescriptions," Ottombrino said. "They were not allowed to say that I was their primary caregiver. They were only allowed generally to discuss what we had spoken about with regard to an agreement for their procurement of marijuana."

According to Ottombrino, when Judge Weathers refused to allow Bradsher on the stand, he "even admitted that this might completely ruin our affirmative defense." What's more, when Ottombrino's attorney asked the judge for an explanation as to why he wasn't letting Bradsher testify, Judge Weathers "stood up and just yelled at my attorney not to question his ruling. He said, 'Sit down. I don't want to hear you arguing with me anymore.' The judge's outburst was in front of the jury."

Ottombrino is convinced that, had Bradsher been allowed on the stand and had his other two witnesses been allowed to testify about his caregiver relationship with them, he could have met the test for "primary caregiver" as specified in Mentch. "Sam, who's been a friend of mine and a student for some time, has been receiving treatments from me and my wife for quite a few years," Ottombrino explained. "We're both massage therapists. Sam has also received quite a bit of counseling on nutrition, specifically dealing with some of the problems he's had in his past. I'm also an herbologist, so a lot of the work I do with people is helping them with their diet, helping them with alternatives to the drugs that are causing more problems, because with Sam's situation the pharmaceuticals were ruining his stomach, so I was helping him with herbs.

"The other person, Dan Boyle, had been receiving deep tissue bodywork. He was having severe back pains and inability to sleep at night, and he was basically coming to yoga about once a week. I was giving him bodywork on an ongoing basis, once every three months after the initial 10 sessions that he received. Dan was also seeing me on a regular basis for consultations on herbs. He had some parasite issues that I helped him with. In other words, these people were truly being given caregiving prior to this grow, which was one of the reasons why this court case should have allowed this information to come in — which it didn't."

The Future

Ottombrino was convicted on three felony counts of cultivating controlled substances and possessing them with intent to sell. He has yet to be sentenced, and though ordinarily a person with no prior criminal record convicted of these charges would get three years' probation, given what he considers Judge Weathers' blatant bias against him in the trial, he doesn't want Weathers to be the judge who sentences him. He's writing a letter to the California Commission on Judicial Performance, the state agency which regulates judges, asking them to put a different judge on the sentencing because Weathers' conduct of the trial was so one-sided. Needless to say, he and his attorney are also planning to make "judicial misconduct" the principal issue of their appeal.

If he does get probation, Ottombrino said, he's going to ask the judge for permission to relocate to northern California and serve out his probation there. "I'd like to get out of San Diego now," he said. "I just don't feel comfortable anymore. I think as the economy starts to worsen, it's going to be a lot better to be away from the city anyway. And I'd like to be in an area that's a little more conscious and accepting of the use of medical marijuana and alternative medicine in general."
We are 100% volunteer and depend on your participation to sustain our efforts!
Get Involved
If you'd like to help with maintaining or developing the website, contact us.