From the Open-Publishing Calendar
From the Open-Publishing Newswire
Indybay Feature
Statement for Mumia Abu-Jamal from San Romero de Las Américas Church
Check out this new statement from Pastor Claudia De la Cruz of the San Romero de Las Américas Church –UCC in New York City.
The Political Prisoner Ministry of Iglesia San Romero held a fundraiser for December 6th (see photos below), to help those who can't afford it get to Philly for the major demonstration supporting Mumia, with a revolutionary costume contest, hip hop performances, dance, and love. Enough money was raised to commit to two buses from NYC.
---------------------------
Statement from Pastor Claudia De la Cruz
San Romero de Las Américas Church –UCC –UCC
An Open and Affirming Church
P.O. Box 879
New York, NY 10040
October 2008
PUBLIC STATEMENT IN SUPPORT OF MUMIA ABU- JAMAL
San Romero de Las Américas Church-UCC, based on the theological, ethical and moral principles of justice, solidarity and love which characterized Jesus' ministry, and which we are called to embody and promote as a community of faith, denounces the unjust, criminal and immoral incarceration of our brother and comrade, Mumia Abu-Jamal. Furthermore, we stand in solidarity in the movement to free him and the struggle to restore justice for our communities that continue to be brutalized and victimized by the Police Departments across the nation and the Court Systems.
As a Christian community, we understand the conditions that create political prisoners. When structures of oppression and repression are created and imposed on our working class communities by the ruling class; when our people suffer marginalization due to race/ethnicity, gender, sexual orientation, nationality, age; when our communities are being deprived of basic human rights as is the right to access quality education, access health care, have affordable housing, employment opportunities amongst other things, there are those prophets who raise their voices with courage and have the willingness to sacrifice all to reach justice, to gain freedom and the basic human rights for our people. These prophets are persecuted, tortured, incarcerated and many times assassinated. This has been the tactic of imperialist forces for thousands of years.
Jesus, our brother and comrade, was persecuted, captured, ridiculed, tortured, incarcerated and crucified by the Roman Empire. Jesus was a political prisoner! And, what was his "crime"? Preaching, ministering and teaching liberation, building resistance, elevating the consciousness of his people to stand against imperialism, and transforming oppressive realities into liberating experiences. This, has also been the "crime" of Mumia, and of many brothers and sisters who have raised their voices and have given their lives in defense of people's right to self-determination and the to access basic human rights that have been privatized. Mumia is a people's prophet and a freedom fighter!
We stand in solidarity with our brother, Mumia in our struggle against the domestic and international crimes committed by the United States government, the Empire of our time. We condemn the racist and classist death penalty, which is used as another mechanism to continue the crucifixion of people, in particular of the persons of color and the poor. We condemn the arbitrary and immoral punishment of an innocent man. We demand the immediate release of Mumia Abu-Jamal, now!
Pastor Claudia De la Cruz
sanromero.ucc [at] gmail.com
646-942-2444
"A church that walks and feels with the people."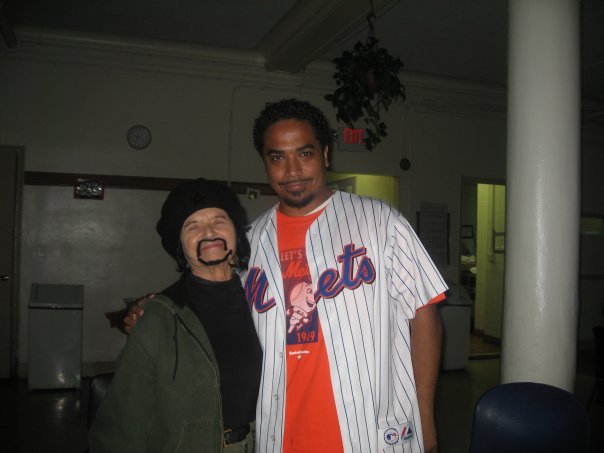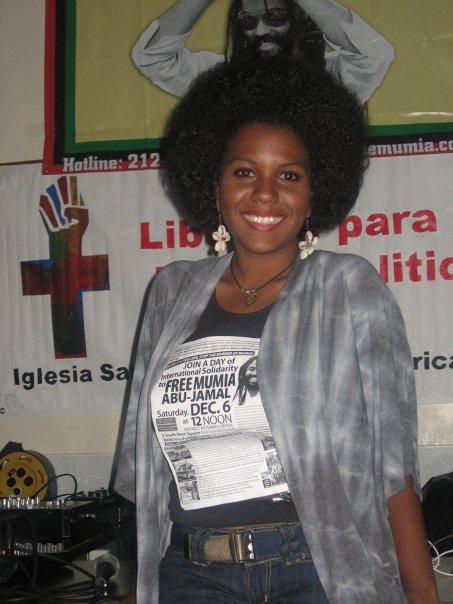 We are 100% volunteer and depend on your participation to sustain our efforts!
Get Involved
If you'd like to help with maintaining or developing the website, contact us.