From the Open-Publishing Calendar
From the Open-Publishing Newswire
Indybay Feature
Boycott Israeli Goods, Free Palestine!
All across the bay-area mysterious stickers are appearing on products made in Israel. The stickers read "Boycott Israeli Goods, Free Palestine." The activists who are taking on the mission of educating the public are probably influenced by the anti-apartheid movement that waged a campaign to boycott products made in South-Africa during the Apartheid regime.
I went to investigate and see if the rumors are true and see how customers are affected by the campaign by visiting Safeway on College and Alcatraz.
Moshe Cohen, a very random Jewish customer is shocked that his favorite tahina is made in Israel. "I was trying to look for something kosher, but not everything that is kosher is ethical."
Are you surprised to discover that the tahina is made in Israel?
"Yes, I thought that Bay area stores had more ethical business practices"
How will you keep living after this?
"One thing is for sure: I'll have to live without this product! They come from a country with a brutal government that maintains an apartheid regime. The tax revenue that is generated by engaging in commerce with Israeli businesses and manufacturers becomes blood money that is used by the Israeli government to wage a brutal occupation in Palestine."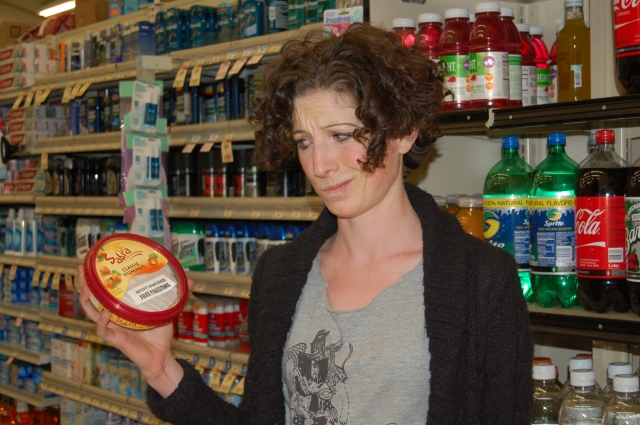 Another random customer has second thoughts after seeing the sticker. She is distressed and uneasy about the fact that the hummus that she was going to buy has its connection to Israel.


A different random customer is agonizing to learn that the Tahina is manufacture in Israel. He is lamenting that he used to support a racist state.
"Why" he screams "why have I not checked where the goods that I bought are manufactured? What would my friends say if they know that I have supported an Apartheid Regime?"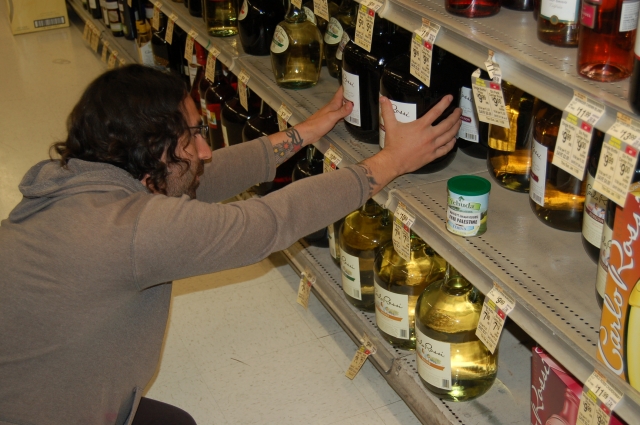 He reaches to the wines in order to forget about the trauma.
Um, don't you think that you are overreacting?
"No! I have supported by buying this tahina in the past a government that has oppressed and occupied the Palestinians for years, imposing apartheid laws. How can I ever redeem myself?"