From the Open-Publishing Calendar
From the Open-Publishing Newswire
Indybay Feature
The Party is Over (An Open Letter to Nancy Pelosi)
The Party is Over (An Open Letter to Nancy Pelosi)
author: ADRIEN RAIN BURKE
An Open Letter to Nancy Pelosi
The Party is Over
By ADRIEN RAIN BURKE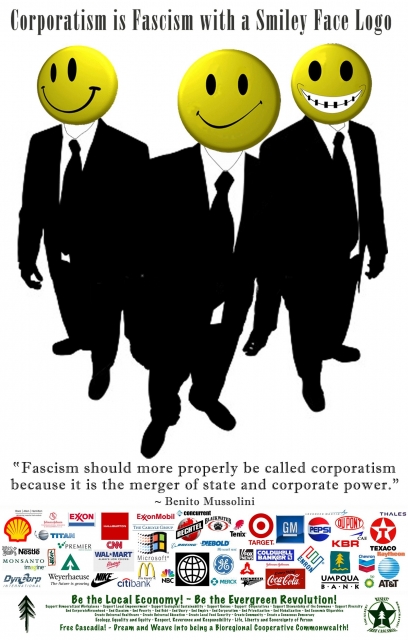 The Party is Over (An Open Letter to Nancy Pelosi)
author: ADRIEN RAIN BURKE
An Open Letter to Nancy Pelosi
The Party is Over
By ADRIEN RAIN BURKE
Dear Ms Pelosi,
First of all, I want to thank those who voted down the bailout, including my own Congressman and new hero, Brad Sherman, who was NOT a last minute convert to populism. Because of a few like him, today is a good day. We need a bailout alright, but those who have caused this must pay it back. That one was just another richly-funded assault on the people.
Number 1: Like anyone who has gotten into trouble with an addiction to gambling or a reckless use of credit, they must learn to live on a smaller budget than they are used to - say, 500,000 a year, while they make restitution for the bailout. Their assets - extra houses, jets, yachts, furs and diamonds, should be liquidated to help pay it down as well. This is not exactly beans and rice - in fact it is quite generous. Two people in this house live on less than a tenth of that, and fairly comfortably, too, although the taxes are difficult sometimes. We, of course, must exercise discretion in our purchases; that would be part of the lesson these people need.
Unlike some, I wouldn't send them all to prison. They can't earn enough money there to pay back what they owe.
Secondly, the Glass Steagal Act and all the other New Deal reforms must be restored. I am under constant surveillance, it seems, but they are free from all oversight.
Third, ordinary Americans have some urgent needs. Affordable housing is obvious - we should have NO homeless in the USA (especially not veterans - who are far too common among the homeless, and children, which is a barbarity). Mortgages must be sensible and affordable. Americans should have a constitutional right to earn a decent living. A prosperous working class is the very best stimulus for the economy. Tie the minimum wage to the Congressional wage and watch the good times roll!
Bring back the original savings and loan system, that worked so well until it too was deregulated and the bastards gambled it out of existence. National health care - I am waiting out the few months until I can get Medicare even now. (You could say that I am Grandma Millie - of Enron fame). Free education - all the way through college - and a really good education system. (It isn't JUST money. I went to convent school, and my family wasn't rich - they had a sliding scale. There were 60 girls in my first grade class, taught by a nun who spoke with a heavy Italian accent - and we ALL LEARNED TO READ. Money is nice,of course, but there has to be concern. You can teach kids anything if you care about them.)
We need emergency money to switch to renewable energy and sustainable agriculture, and save some endangered species. The internal combustion engine could have been obsolete 30 years ago, instead we are tied to the oil companies' every whim. There are dead zones as big as states in the ocean from agricultural run-off. Coral reefs are dying. Fresh water has become a commodity, which is stolen from 3rd world peasants and sold to us in indestructible - yet useless - plastic bottles. Our own water has perchlorate, and e coli and hexavalent chromium - they say it's safe, but it will kill our pet fish! People are starving in countries from which we import food. Those are looming disasters which will make a Depression look just silly, and we should tackle them NOW.
Instead, we are being asked to help out people with factories in China who own 7 houses and a yacht. And we are funding a seemingly endless series of hopeless outrageously expensive wars - not to mention investing our sons and daughters! When they come home, they don't even get the kind of medical services and benefits their WW2 ancestors got.
Fourth, restore tariffs. repatriate our industries, and stop forcing Americans to compete with sweated 3rd world children and slaves and political prisoners in the workplace! Yes, Protectionism. If my govt. doesn't exist to protect me, I don't know what it is for. I certainly feel no need to be governed, wiretapped, tasered by cops for traffic violations, and then taxed to pay for it all!
Fifth, take the money OUT of politics. Bring back the fairness doctrine and demand that the media serve the public interest by covering politics, including third party politics. No more political ads at millions of dollars per minute - buying the Public Airwaves in order to ram through the agenda of Wealth should be illegal. We know it is wrong - the airwaves belong to the people, and if anybody is going to get money from ads, it should be shared with those of us who must endure them.
Money is NOT a form of speech, and you know it. Corporations are NOT people, the idea is absurd. We charter them - we the people - and if they don't serve our needs, we should be able to exercise the privilege of a sovereign and dissolve them. Because of the absurd court decisions making corporations people, and money speech, and because Congress has outrageously never challenged these undemocratic absurdities, the REAL people are silenced by those with vast amounts of money. Those of us who work for corporations are well aware that we leave our rights at the door - they are the masters of us at work - and they OWN you.
What we have, consequently, is Corporatism, which, as I am sure you know, is the way Mussolini defined Fascism. And the bailout bill contained provisions putting the secretary of the treasury entirely out of reach of the law forever. Which would serve as the last fascist nail in poor democracy's coffin. SHAME on all of you who supported this criminal conspiracy!
Why should these parasites walk away from this wreckage at no cost to themselves? The Party is Over - but most of us weren't invited to that particular party. Why should we alone have to pay for it so they can keep their mansions and jet to Dubai for $10,000 a night hotel stays?
Sincerely,
Adrien Rain Burke
homepage:
http://www.counterpunch.org/burke10012008.html
We are 100% volunteer and depend on your participation to sustain our efforts!
Get Involved
If you'd like to help with maintaining or developing the website, contact us.