From the Open-Publishing Calendar
From the Open-Publishing Newswire
Indybay Feature
Reclaiming Sacred Dakota Land at Camp Coldwater
On September 2nd, members of the Oceti Sakowin (Seven Council Fires) of the Dakota Oyate reoccupied Coldwater Spring and the surrounding land in Minnesota. The Coldwater Spring site is an abandoned property of the United States Department of the Interior's defunct Bureau of Mines. Dakota people consider the spring as essential to their spiritual lifeway and the surrounding land as a part of their homeland of B'Dote. Dakota people believe that they will be better stewards of the land than either the United States or the State of Minnesota has been. This is evidenced in the fact that the site is littered with dilapidated structures and the soil is polluted from the former Bureau of Mines.

The reclamation of this sacred site was launched with four days of ceremonies to celebrate the seasonal transition from summer to fall. While the Dakota did not ask for a permit for the four days, the property manager has provided one. Despite the permit and the ceremonies that are happening on site, there continues to be heavy surveillance by Homeland Security, Hennepin County Sheriffs, and riot-police from various police agencies.
Apparently, the four-day permit is due to expire on September 5th at 3:00 pm. There will be a press conference on September 5th at 2:00 pm at Coldwater Spring. All people are invited to come at this time and show support for the Dakota people and their rights to both land and life.
Indigenous Occupation of land in Minnesota: Defend Camp Coldwater! B'Dote Defenders!
http://www.indybay.org/newsitems/2008/09/04/18533017.php
Ten-Year Anniversary of Minnehaha Free State
http://twincities.indymedia.org/2008/aug/ten-year-anniversary-minnehaha-free-state
History provide by Friends of Coldwater
http://friendsofcoldwater.org
History of Coldwater Springs
Minnehaha Park was the first state park in the United States (1878), the second was Niagara Falls. Following the 1855 publication of Henry Wadsworth Longfellow's Song of Hiawatha, the falls, with its 53-foot drop, became a hugely popular tourist destination.
Coldwater is a 10,000-year-old spring that flowed at a pre-construction rate of 100,000-144,000 gallons a day. In addition to being a living geological museum, Coldwater was a traditional gathering place for Native American tribes of the upper Mississippi that used spring water for specific ceremonies requiring sacred water in a sacred landscape. The powerful Dakota god of waters and the underworld is said to dwell at Coldwater Spring. Coldwater is also the birthplace of Minnesota, where the soldiers lived who built Fort Snelling and site of the pioneer settlement whose citizens founded St. Paul and Minneapolis. Coldwater furnished water to Fort Snelling for 100 years.
Minnehaha Falls is about a mile north of Coldwater Spring. Both are on the Mississippi River bluff that forms the only true river gorge on the entire 2,350-mile length of the Mississippi. The gorge runs 9 miles from the confluence of the Mississippi and Minnesota rivers to the cataract now called the Falls of St. Anthony.
"We know that the falls which came to be known as Minnehaha Falls," said Eddie Benton Benais, grand chief of the Mdewiwin Society (Medicine Lodge) from northern Wisconsin, "was a sacred place, was a neutral place, a place for many nations to come….There's a spring near the lodge that all nations used to draw the sacred water for the ceremony….My grandfather who lived to be 108, died in 1942 … many times he retold how we traveled, how he and his family, he as a small boy traveled by foot, by horseback, by canoe, to where there would be these great religious, spiritual events. And that they always camped between the falls and the sacred water place."
LEARN MORE
The Coldwater area is located along the Mississippi River gorge above the confluence of the Mississippi and Minnesota Rivers. Coldwater park land includes the bluff-top greenway and wildlife corridor that stretches from Fort Snelling through Minnehaha Park.
• Camp Coldwater - Birthplace of Minnesota
http://friendsofcoldwater.org/history/birthplace/birthplace.html
by Bruce White and Dean Lindberg
• Camp Coldwater Facts
http://friendsofcoldwater.org/history/facts/facts.html
Compiled by Susu Jeffrey
LINKS
• Mendota Mdewakanton Dakota Community
http://mendotadakota.com
• Preserve Camp Coldwater Coalition
http://www.preservecampcoldwater.org
Park Service to Dakota People: "Drop Dead."
http://www.minnesotahistory.net/MHNet25.htm
Minnesota State resources:
• Minnesota Historical Society - Fort Snelling
http://www.mnhs.org/places/sites/hfs
• Minnesota Department of Natural Resources - Fort Snelling
http://www.dnr.state.mn.us/state_parks/fort_snelling/index.html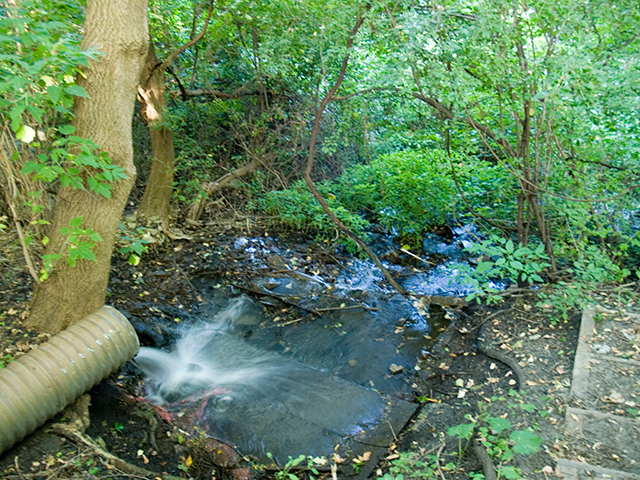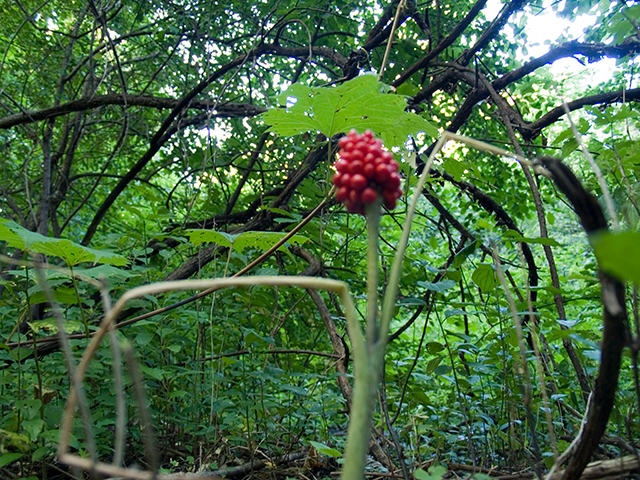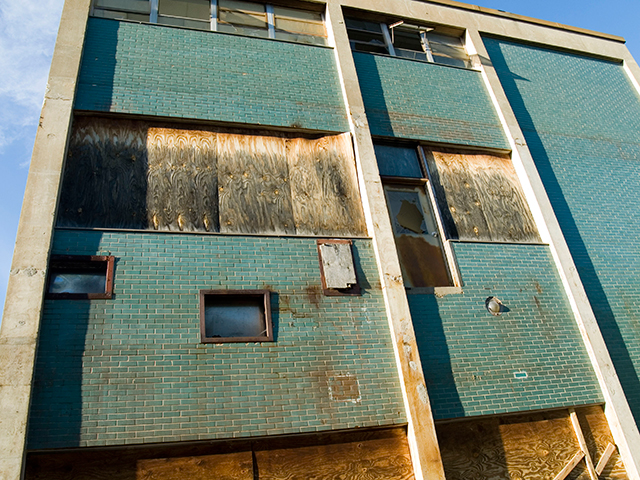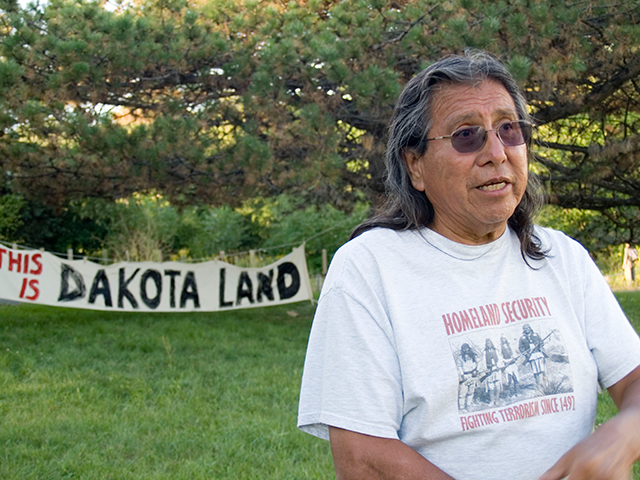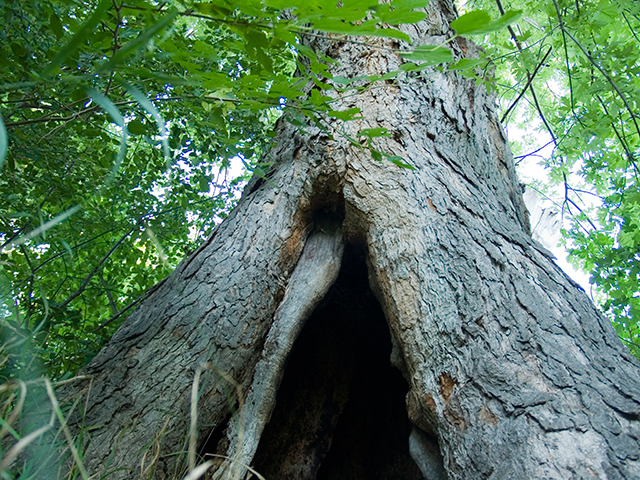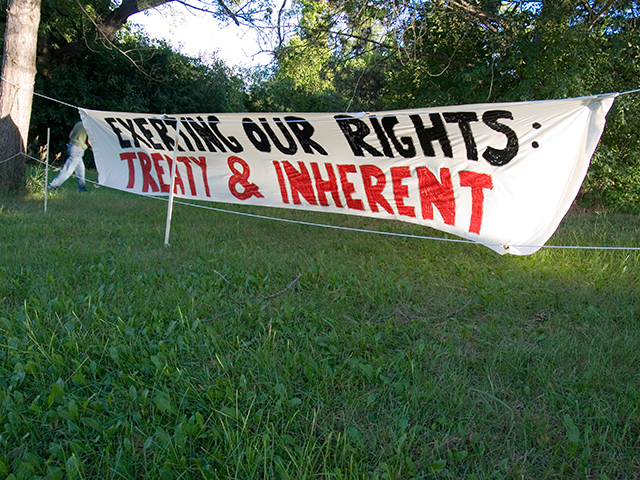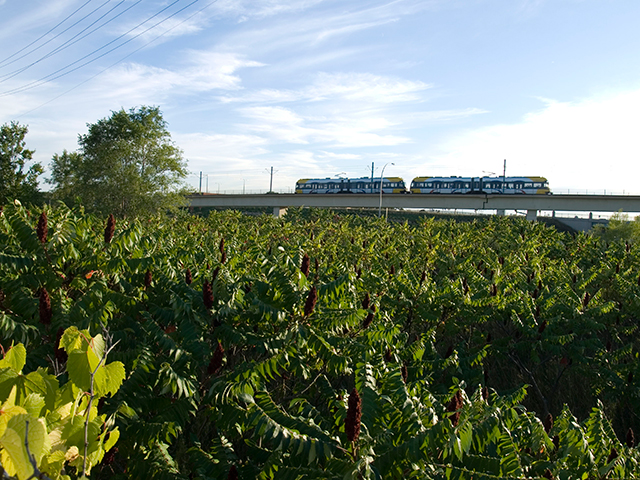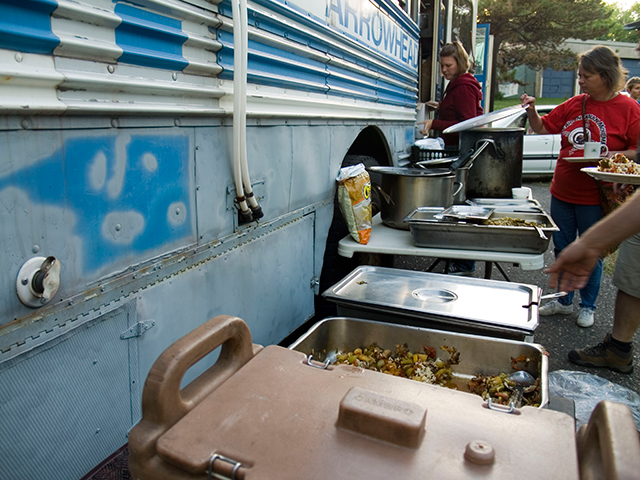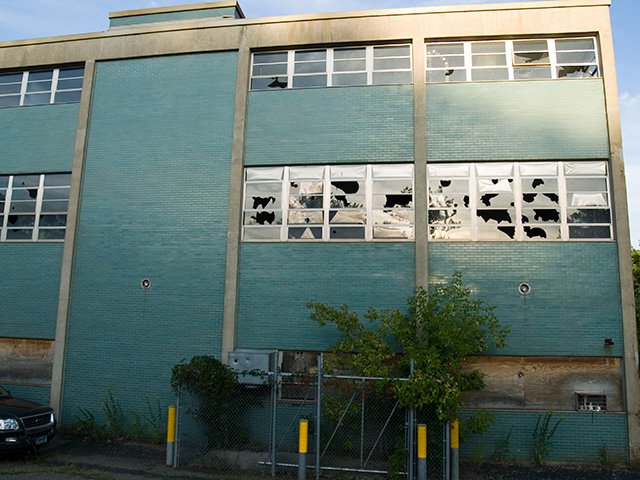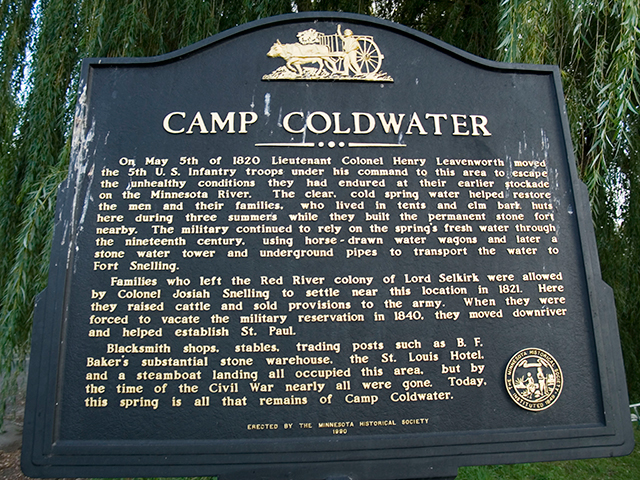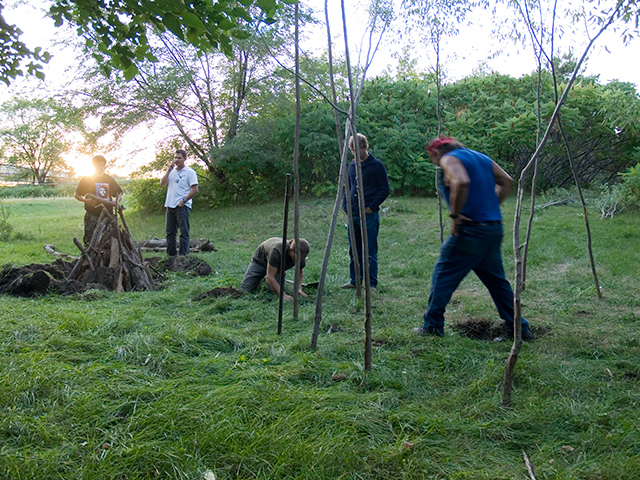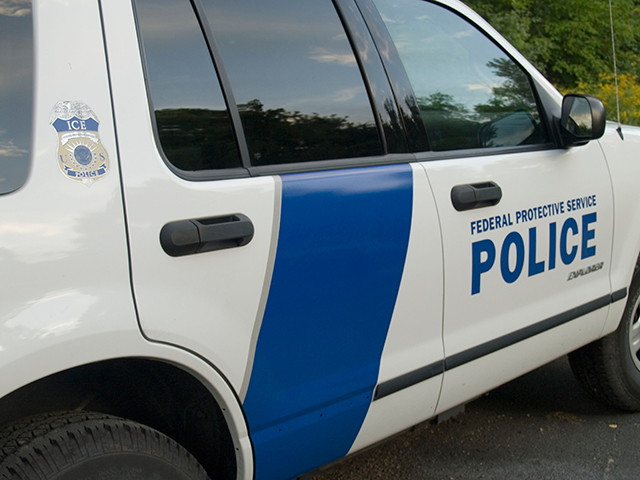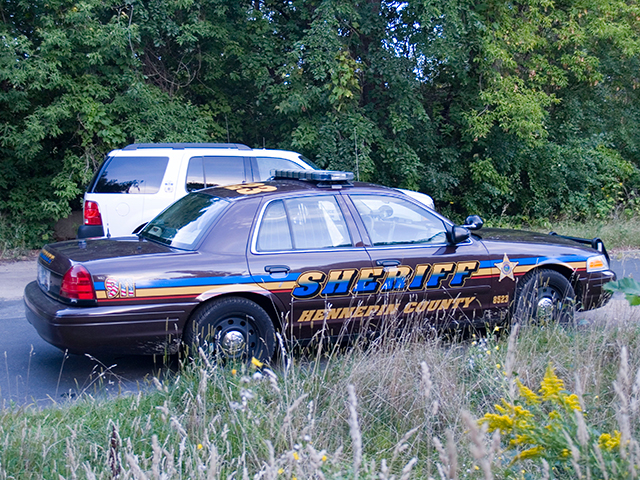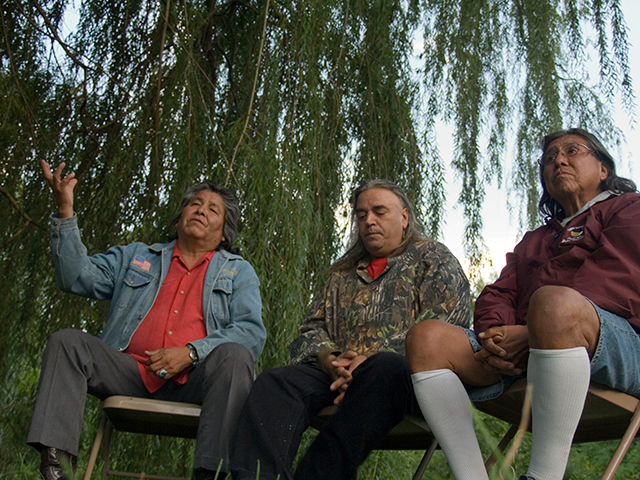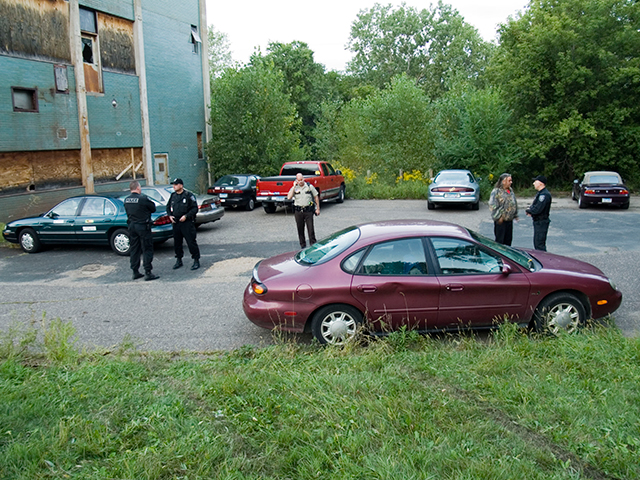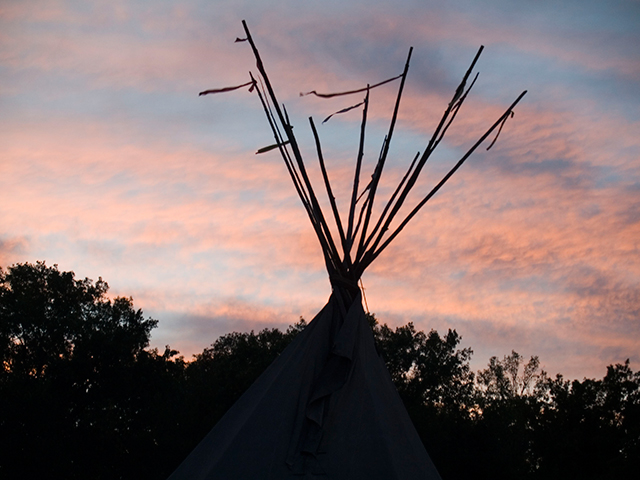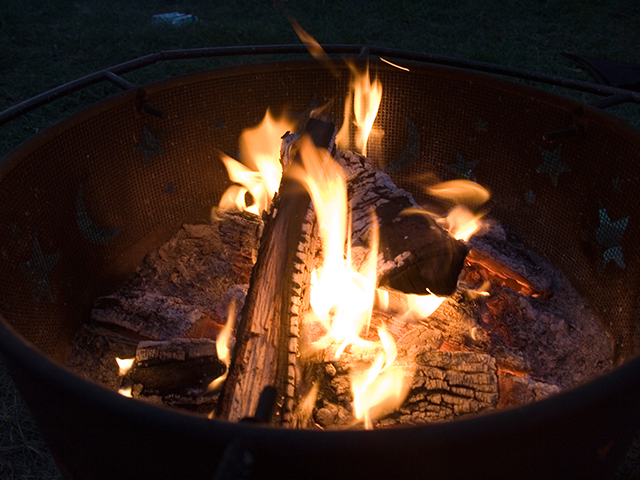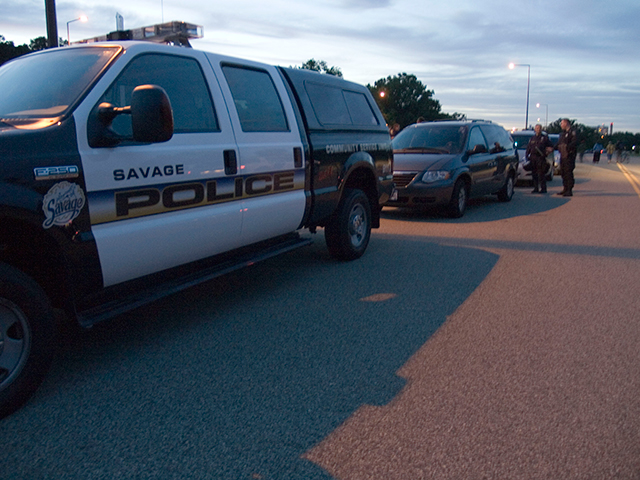 We are 100% volunteer and depend on your participation to sustain our efforts!
Get Involved
If you'd like to help with maintaining or developing the website, contact us.