From the Open-Publishing Calendar
From the Open-Publishing Newswire
Indybay Feature
Take Hold! University at UCLA May 12 - 16
During the week of May 12 - 16 (week 7), students from across the University of California system will erect tents on a lawn area that they claim in the heart of the UCLA campus. There, students will build and run a community that prefigures the ideals of full public access to higher education and a democratically organized, socially accountable university.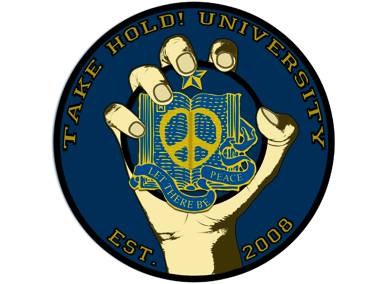 What is Take Hold! University?
Take Hold! University is a structured space for students, faculty, and staff from across the UC system to actively engage with the educational process. Participants will hold free workshops, programs, and classes of their own design and direction, covering a wide variety of topics, with a common focus on student empowerment. This will be an opportunity for students to become more involved with their education. By interacting outside the formal classroom setting, students will gain mentors and leadership skills from their professors and each other. Student groups will network and collaborate outside of their customary or preexisting networks. By bringing these diverse constituencies together, we aim to encourage students to "take hold" of their education!



Why Take Hold! University?
Take Hold! University aims to build community and foster mutual respect through creating a unified space where people can practice participatory democracy. It builds on a student movement around issues of educational access and the social responsibility of universities that is unfolding across U.S. campuses in the Tent State University project. Central to our mission is the belief that education is a right and not a privilege. Some of the primary goals of TH!U include the following:
•Mobilize UC members in opposition to student fee increases. (TH!U will take place during the UC Board of Regents meeting on the UCLA campus, at which we anticipate the Board will vote on increasing student fees.)
•End unwarranted restrictions on the exercise of first amendment rights on campus.
•Express student opposition to the war and occupation of Iraq and the UC's engagement with this crime.
•Empower faculty and students with decision-making authority in critical educational domains that have been arrogated by the administration.

Location

Take Hold! University will be located on the two grass lawns of Dickson Terrace, Between Haines Hall and Humanities Building.

Date & Time

Week 7 – May 12 through May 16
Programming will run from 8:00AM to 10:00PM daily.
Structure

Take Hold! University will consist of six large canopy tents, each with a specific purpose:



Logistics Tent – This tent will be the center for coordinating TH!U. This tent will consist of a sign-in table, a scheduling table, and a check-in point for security. The tent will serve as a central location for coordination with faculty and student groups regarding workshops and classes, as well as the daily distribution of tasks necessary to keep TH!U running smoothly. There will be a minimum of four organizers at the event and accountable for the Logistics Tent at all times.



Town Hall - This tent will be a multi-purpose space for classes and workshops during the day. In the afternoons, the Town Hall will be the space for student-led discussions on various topics of concern. In the evening, the Town Hall will be the central location for a town-hall style meeting, where students will democratically vote on various issues pertaining to the functions and content of TH!U.



Arts Center - The concept behind the Arts Center is to provide the space and materials for a participatory creative outlet. This will be the space where students can try out new ways of expressing themselves, while creating beautiful art with other students.



Student Empowerment Tent – This tent is primarily going to be used as a space for materials and information gathering and dissemination. This includes tracking the progress and development of Take Hold! University in real time, and will also be a space for student groups to create alliances and partnerships around the issues they represent, through specific programming and materials.



Two Common Tents for Classes/Workshops – These will be general tents used throughout the day for university class meetings and workshops held by student groups and/or faculty. They will be adjacent to the Town Hall tent and can be opened up to create a larger space inside Town Hall in the evenings. These tents will include blackboards, microphones, and other accommodations for faculty.

Contact Us

takehold.university@gmail.com