From the Open-Publishing Calendar
From the Open-Publishing Newswire
Indybay Feature
Labor Complaints point to Human Rights Abuses at Lakeside Organics
Public complaints made against the Watsonville-based Lakeside Organics corporation point to systemic human rights abuses by the Lakeside Organics corporation. These complaints serve as a reminder that organic certification often does always take into consideration abusive labor conditions.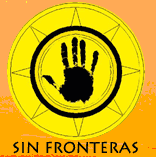 Complaints include labor compensation disputes totaling in more than $10,000. [1,2,4,5,7] Denying employees breaks and making employees work overtime without compensation (keep in mind the normal work day without overtime for agricultural workers is ten hours instead of eight). Sexual and discriminatory harassment complaints being ignored by supervisors [5]. Unsafe working conditions; where employees developed rashes from fertilizers being applied to produce.[8] Making employees drink non-potable water "from the hose."[6] Overflowing port-potties were not cleaned at regular intervals. [8] Supervisors drinking on the job and verbally abusing and de-humanizing workers.[6,8] Claims of lack of medical compensation for job related injuries and dumping injured workers were also made. [6]
These complaints were issued in the Fall of 2007. Long draw-out legal efforts to hold Lakeside Organics accountable for their labor abuses have simply highlighted the discrepancy of legal resources of the laborers to the corporations. Traditional legal support systems for migrant laborers such as California Rural Legal Assistance (CRLA) have been systematically targeted by corporate interests that the government has come to represent. Originally funded via the federal Community Service Agency, it was substantially de-funded during the Reagan administration. [e1] During the Clinton administration it was heavily restricted when "Republican [lawmakers] inserted provisions preventing representation of undocumented immigrants and preventing legal aid from collecting attorneys fees".[e2] Over the past few years, CRLA has been investigated numerous times for alleged noncompliance with federal funding restrictions, making it difficult for federally funded legal agencies, such as CRLA, to offer meaningful help in cases where some of the persons making claims may be out of status.[e1]
Here in California, Governor Schwarzenegger has been reforming labor law to better serve business interests, making legal support very difficult to obtain.[e3] Additionally, there is the growing threat caused by collusion of corporations, immigration enforcement and the shifting regulations regarding ICE inspecting employee complaints, which has had a "chilling effect" on the ability of laborers to assert any rights at all. [e4]
The robbing, abuse and violation of basic human dignity is re-sold as "feel-good local organic produce." Our only recourse is inter-community communication. Critical to a sustainable existence is meaningful connection to the production of the food that sustains us. All people are encouraged to know their organics and make meaningful connections to the people that produce what we all rely on to survive. It is not enough to simply buy "local organic," we must include a deep consideration of the means of production in our aesthetics of consumption. Without an aim of mutual-sustainable existence for all members of our community, we insure a lack of sustainable existence for everyone in the near future.
~ migrawatch.org~ contact migrawatch: mwinfo@migrawatch.org
---
external sources:
e1 )
http://en.wikipedia.org/wiki/CRLA
e2 )
http://quartz.he.net/~beyondch/news/index.php?itemid=4593
e3 )
http://igs.berkeley.edu/library/htWorkersCompensation.htm
e4 )
http://www.nilc.org/immsemplymnt/IWR_Material/Advocate/labordispute_infobrief_2007-04-23.pdf
Migrawatch complaint publication:
1)
initial_report_or_claim0001.png
-- its been more than 4 years of Work and daily work time is 13 hours a day. sometimes without rest. claim amount: $6360
2)
initial_report_or_claim0004.png
-- not paid in full we work 13 hours. Sometimes we work without rest. claim amount: $1042
3)
initial_report_or_claim0005.png
-- they don't pay us over time. we work 13 hours to the day without rest. claim amount: $1125
4)
initial_report_or_claim0006.png
--they pay us on the checks. We work 13 hours daily without rest. claim amount: $1125
5)
job_service_complaint0001.png
-- First off they make us arrive at 6:00am to start work at 7:00am. They don't start paying us until this hour. Furthermore on the checks they reduce hours worked to 10 1/2 hours [it continues] there have also been sexual harassment accusations made by a female coworker, her complaints were ignored.
6)
job_service_complaint0004.png
-- a worker was hurt while working and was run of the off the job. They said if he returns something will happen to him. The water that they give us is from the house and used for the crops. Its not portable water. Additionally supervisor Jorge does not let people work in groups he has one person lift very heavy things. A co-worker hurt their foot. The supervisor uses vulgar language in giving orders.
7)
job_service_complaint0005.png
-- they don't pay overtime on the checks. We work 13 hours a day without breaks some days. claim amount: $1125
8)
job_service_complaint0007.png
-- use of chemicals - They have us use chemicals without protection. Six different people had skin reactions. There is drinking on the job and has caused accidents. Turks are driven without licenses and under the influence of alcohol. The bathrooms are very dirty. They don't clean them often enough. They hire under-aged workers. (17 years old) There are no places to put garbage. They make people work wile they are sick. They use vulgar language.
Migrawatch.org esta publicando algunas de las quejas hechas en contra de la corporación Lakeside Organics basada en Watsonville Estas quejas apuntan a abusos sistemáticos de derechos humanos por la corporación Lakeside Organics y sirven como un recordatorio de que frecuentemente la certificación de orgánicos no toma en cuenta las condiciones abusivas en el empleo. Las quejas incluyen disputas laborales de compensación totalizando mas de $10,000 [1,2,4,5,7] Negándole a los empleados descansos y haciéndolos trabajar sobre-tiempo sin compensación (manteniendo en mente que un día normal de trabajo sin sobre-tiempo es de diez horas en vez de ocho). Quejas de acoso sexual y discriminación eran ignoradas por los supervisores. [5] Condiciones riesgosas en el trabajo; donde los empleados desarrollan brotes de ronchas a causa de los fertilizantes aplicados para producir. [8] Haciendo a los empleados tomar agua no-potable "de la manguera." [6] Baños portátiles tapados que no eran limpiados regularmente. [8] Supervisores tomados en el trabajo y verbalmente abusando y de-humanizando a los trabajadores. [6,8] Quejas por falta de compensación medica por lastimaduras relacionadas con el trabajo y quejas por despidos de trabajadores lastimados también fueron hechas. [6]

Estas quejas fueron difundidas en el otoñó del 2007. Largas batallas legales con el propósito de hacer a Lakeside Organics responsable por sus abusos laborales, las cuales, simplemente han traído luz a la discrepancia de recursos legales de labores a las corporaciones. Sistemas tradicionales de apoyo legal para trabajadores inmigrantes como el California Rural de Asistencia Legal (CRLA) sistemáticamente han sido el blanco de intereses corporativos que el gobierno a llegado a representar. Originalmente fundado por medio de la agencia federal de Servicio comunitario, al cual substancialmente le quitaron los fondos durante la administración Reagan. e1 Durante la administración Clinton fue fuertemente restringido cuando "[políticos] Republicanos insertaron provisiones impidiendo la ayuda legal y representación de inmigrantes indocumentados y previniéndoles colectar honorarios de abogados." e2

Durante los últimos años, el CRLA ha sido investigado en numerosas ocasiones por alegaciones de no cumplir con las restricciones de financiación federal, dificultándole a las agencias legales financiadas por el gobierno federal, como el CRLA, para ofrecer ayuda significativa en casos donde algunas de las personas presentando las quejas pueden estar fuera de estatus. e1

Aquí en California, el gobernador Schwarenegger ha estado reformando las leyes de la labor para mejor servir a los intereses corporativos, haciendo el apoyo legal muy difícil de obtener. e3 Adicionalmente, hay una creciente amenaza causada por la coalición de corporaciones, el esfuerzo por hacer cumplir las leyes de inmigración y las cambiantes regulaciones de ICE inspeccionando quejas laborales, las cuales han tenido un efecto "estremecedor" en la habilidad de los trabajadores a asentir sus derechos del todo. e4

El robo, abuso y violación de dignidad humana es re-vendida como un "buen sentir por el consumo de productos orgánicos locales." Nuestro único recurso es la comunicación inter-comunitaria. Critico a la existencia sostenible es la conexión sustantiva a la producción de la comida que nos sustenta. Se le incita a toda la gente a que revise sus productos orgánicos y hagan conexiones significativas con la gente que los produce y en las cuales dependemos para sobrevivir. No es suficiente con simplemente comprar productos "orgánicos locales," también debemos incluir una profunda consideración con lo que significa la producción en nuestros estéticos de consumo. Sin un objetivo mutual de existencia sostenible para todos los miembros de nuestra comunidad, estamos asegurando una falta de existencia sostenible para todos en un futuro cercano.
We are 100% volunteer and depend on your participation to sustain our efforts!
Get Involved
If you'd like to help with maintaining or developing the website, contact us.