From the Open-Publishing Calendar
From the Open-Publishing Newswire
Indybay Feature
Carissa Phelps Seeks Justice
This is the story of the sexual exploitation of youth on the streets of Fresno, how Carissa Phelps escaped from that life, and has returned to this community to make fundamental changes in some very rough neighborhoods.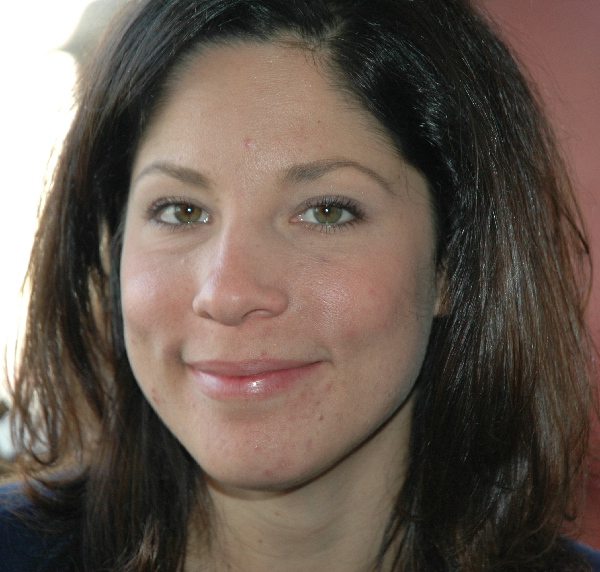 Carissa Phelps Seeks Justice
By Mike Rhodes
Carissa Phelps was 12 years old when she was forced into prostitution on the mean streets of Fresno. Carissa was already on her own when, as she says, "I ended up on Parkway Drive (near Roeding Park and highway 99) because a friends uncle saw me walking on the street. I didn't have anywhere to go. He picked me up and asked if I wanted a ride. I didn't really need a ride, but I got in anyway because I needed a warm place."
Carissa's mom had taken her to Juvenile Hall as an "out of control" youth. After spending the night in the lobby, she was put into a group home for troubled youth, but soon ran away. Eventually she started living with the families of friends, paying for her stay by cleaning house and watching younger children. She did not attend school. Carissa said her friends uncle "put his arm around me and said 'I'm going to take care of you and you're going to take care of me.' He drove me to a Johnny Quick market and bought me a hot dog and a coke. I was terrified of him, I knew he was a drug dealer and I knew all of these things that made me afraid of him, but I thought I had to follow along. I was 12 years old and just a baby. I was happy to eat something."
Carissa Phelps has returned to Fresno to put a spotlight on the sexual exploitation of youth, which she says is still happening today. Telling her story is a part of the process. After getting a bite to eat, Carissa was taken to the Villa Motel. She says "it was really easy to be abused. All I was looking for was love and attention." But, she says she was not naive. She knew why this 40 year old drug dealing, uncle of a friend had taken her to the motel. "I tried to get out of the window in the bathroom, but it was too small. I then had sex with him, it was the worst experience of my life. I know that I went completely out of body. This was supposed to be someone who could be trusted, an adult." He left after they had sex, promising to return so they could continue their "relationship."
Not waiting for his return, Carissa left the motel room. Where do you go when you are a 12 year old on motel drive? The first person she met, after leaving the hotel was Linda (not her real name), who was six months pregnant. "She was badly beaten and had an eye hanging out of her head and I couldn't leave her on the street. The street code is that you help people on the street. When someone is hurt and down and injured you help." Carissa brought this woman back to the hotel room where they talked. "I thought we bonded, but really what happened is that she was manipulating me."
"I always knew, when I was 12 years old, that if I made it out of this that there would be something I would do to come back and shine a spotlight on that little 12 year old girl that is walking down the street that is scared and alone so that the right people can see her and help her and the wrong people won't be able to get her so easily."
Carissa Phelps
The relationship with Linda, who was a prostitute, and her pimp took Carissa into a world where she was sold for sex, raped, and taken to the westside where she was sold for crack cocain. "I wanted to die, I thought it would be better if he (Linda's pimp) just killed me." Carissa says she gets asked a lot about why she didn't go to the police to get out of this situation. "They were seen like the enemy, not like someone who would help me." The police would stop Carissa and Shondra on the street and ask them about drugs and other things going on in the neighborhood. When a police officer did pick her up, Carissa says "he did not take me to a hospital where I should have gone and be treated for rape and trauma. He took me to jail."
It was in Juvenile Hall where things started to turn around for her. "I ended up being sent to C.K. Wakefield School for Boys. This program actually had a school where teachers cared and the counselors, when they were interviewed for positions in this program, had to say they cared about kids and wanted them to change, wanted to help them rehabilitate." It was in this program that Carissa got the counseling and encouragement she needed to start rebuilding her life.
Mrs. Wegerrman, one of the teachers in the program, realized that Carissa had potential and helped her study Algebra, even though the school did not have any textbooks for the subject. Students at C.K. Wakefield were not expected to do well in Algebra. Wegrerman photo copied chapters of an Algebra textbook for Carissa, which years later she learned was a big concern of the principal. He was afraid of possible copyright infringement.
Another counselor, Ron Jenkins worked with Carissa and was the first person to ask her about her experience on the street. She thought that the time she spent on motel drive would be a secret she carried to her grave. It was his interest in Carissa and getting her to tell her story that led to her getting rape counseling and some of the other therapy she needed. In a couple of years, she was attending a continuation high school and then on to college where she studied mathematics. Carissa became a high school math teacher in Hanford. She says "I loved my kids, but I could not focus on the whole classroom. I wanted to help the kids that were run away's, struggling, outcasts, but that wasn't fair to the rest of my class. But, that was when I knew exactly where my passion was."
Carissa went back to school to study law. "When I went to law school I was trying to find a way to change what happened to me from happening to someone else. I knew I couldn't change it for myself, but I thought I may have been the only person who ever went through this and got to law school. I always knew, when I was 12 years old, that if I made it out of this that there would be something I would do to come back and shine a spotlight on that little 12 year old girl that is walking down the street that is scared and alone, so that the right people can see her and help her and the wrong people won't be able to get her so easily."
Carissa said she thought "I could change the world with law. I realized in law school, while reading civil rights cases, that laws can change and things stay the same on the ground." That realization sent her in another direction. She asked "how could I actually change the system and that is why I went to business school, to find out who were the movers and shakers, why are we always talking about them doing this to us, why is it big money and big corporations that are controlling us." She went to business school, got a Masters in Business Administration, and landed a coveted job in a private equity fund.
"In business school I met an aspiring filmmaker," Carissa said. "I had wanted to make a film, come back to motel drive with a camera and tell the story." David Sauvage, the filmmaker she met in college, was concerned about financing. Carissa, in her typically optimistic style told Sauvage not to worry, that she would come up with the money. "We raised the money for the film, we got some partners like the Virgin Mobile's RE*Generation campaign. They were out to help homeless youth and they saw this story as something they wanted to invest in. We also had a business school professor, Jamie McCourt who is the co-owner of the Los Angeles Dodgers, and she saw the story and saw what an impact it could make for women in leadership, and she supported us as well."
Carissa says they want the 26 minute film to be shown in schools, Juvenile Halls, and other places where at risk youth can see the story. In an interview last year with The Fresno Bee, she said "I want to give kids a chance to know that I'm the same as them and they could be the same as I am today."
Carissa left her job in the financial sector and has moved back to Fresno, because she wants to end the sexual exploitation of youth and work on grassroots economic development. She said "Community economic development is about the community creating the economic change, not someone from the outside saying we need a mega store here that will change the economics. It is about working from the ground up, people that are living it and having the access to capital in order to change what is going on at the ground level. I'm back to galvanize that community around Parkway and Motel Drive, a community that I'm just getting to know and I absolutely love."
You can drive down to Motel Drive today and find children, ages 12 - 17 that are being sexually exploited. Carissa said these children "are told by society and their parents that this is their fault, that they are whores or prostitutes and that somehow this is something that they are choosing. People don't understand that this is brainwashing a child. If a child was working in a factory, we wouldn't admonish the child and say 'that is your problem, why are you choosing to work in that factory, you are a bad child.' We wouldn't do that, and yet we tell children that get lipstick put on them, mascara, and high heals, and we think of them as trash. We wouldn't do that if we saw a child sewing in a factory, working long hours. These young girls are going back to pimps that are beating them up, choking them, telling them they are worthless pieces of crap. If that was happening to children, or even adults in a workplace, we would stand up and do something about it."
Since her return to Fresno, Carissa has been on many stages. On any given day she can be out on the street getting to know community leaders, having an open dialogue with elected officials, building relationships with socially responsible investors, meeting with foundation executives, or speaking at a national conference. From Carissa's perspective, bringing all parties to the table is what it will take to organize and empower the neighborhood.
###
We are 100% volunteer and depend on your participation to sustain our efforts!
Get Involved
If you'd like to help with maintaining or developing the website, contact us.