From the Open-Publishing Calendar
From the Open-Publishing Newswire
Indybay Feature
Unsung Heroes Dinner (4/14)
This Saturday, April 14, five local "unsung heroes" of Latin America Solidarity will be honored at a dinner to raise money for a bus donation for this year's annual Caravan to Cuba. The evening will feature a dinner by Joe Schultz, silent auction and raffle, no-host mojito bar, music from guitarist Bill Walker and Chilean singer Lorraine Sandoval with featured speaker Sam Farr.
The dinner will honor five Unsung Heroes from Santa Cruz County and raise funds to purchase a bus that will challenge the blockade of Cuba with the Pastors for Peace this summer. The five Unsung Heroes are Santa Cruz County residents who have quietly supported and worked with Latin American people in their struggles to attain economic, political and social equality.
Congressman Sam Farr will be the featured speaker discussing U.S. policy and the emerging left in Latin America. He will also award a scholarship to the winner of the Three Americas writing competition to go on the 18th Annual Pastors for Peace Caravan to Cuba.
http://www.pastorsforpeace.org
South American dinner by Joe Schultz.
Music by versatile and eclectic guitarist Bill Walker. A very special feature will be a Chilean ballad by classic Spanish vocalist Lorraine Sandoval.
Tickets are $20 to $30 donation – available at Alma Gifts & Culture, 1705 Mission Street or by calling 465 8272.
Mojitos and wine at a no-host bar. Raffle and silent auction of items donated by local businesses.
More information: 465 8272
At the First Congregational Church, 900 High Street, Santa Cruz
Fundraiser sponsored by Santa Cruz Cuba Caravans, Three Americas, Live Oak Grange and KUSP. Endorsed by Democratic Women's Club, People's Democratic Club, Santa Cruz WILPF
Colleen Crosby who died April 29, 2006, was owner of Santa Cruz Roasting Company and a tireless Fair Trade advocate. Her work with the coffee farmers of Central America raised the consciousness of Santa Cruzans to the inequity of the coffee trade and its consequences. Her work extended beyond the bounds of Santa Cruz when she testified before Congress at the behest of Congressman Sam Farr.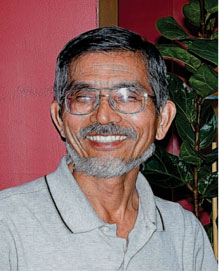 Takashi Yogi traveled to Cuba for the first time as a piano tuner with Senda' Piana' to Havana and on his return co-founded the Cuba Study Group of Santa Cruz County. A self-described "nuts and bolts" type, Takashi is honored for his quiet, dependable support for social justice work by several groups – Cuba Study Group, Alliance of Guamá, Cuba and Santa Cruz County, Santa Cruz Live Oak Grange, and WILPF Santa Cruz Branch.
Ramiro Medrano is being honored by the Watsonville Brown Berets as a role model for Latino youth. Although a non-graduate of Watsonville High School, Ramiro is now a CSUMB student of World Language and Culture. A student of life and people, a master of Revolutionary community-based work, he has done health and education outreach in the fields of Salinas and Watsonville. More recently he has worked with out of school youth in Pajaro Valley Unified School District, getting them back into the educational system. He is one of the driving forces behind the newly formed, Migra Watch Collective.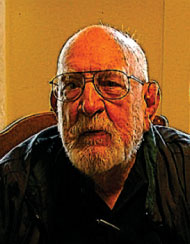 Bill Burtch, an 80 years plus social activist, worked for many years as the Santa Clara County Bureau Chief in charge of adoptions. In 1984, after travels to Costa Rica and Nicaragua, Bill became involved with Bert and Lois Muhly and the Coalition for Nicaragua carrying material aid to Central America. In subsequent years Bill drove loads of aid to Nicaragua, El Salvador and Cuba. He drove in the very first Pastors for Peace Caravans to Cuba and in the second caravan notorious for the U.S. Customs seizing of a "little yellow school bus" destined for donation to Cuba. Since that time Bill has driven humanitarian trips too numerous to count.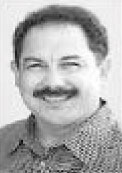 Oscar Rios, a labor activist and Watsonville City Council member, is being honored by Barrios Unidos for his work with other communities, especially communities in Central and South America. Rios has the ability to reach out as a representative of the City of Watsonville and find ways to bridge gaps in order to bring people and communities together.