From the Open-Publishing Calendar
From the Open-Publishing Newswire
Indybay Feature
Mayor Alan Autry Undermines the Homeless
A majority of Fresno City Council members want to install portable toilets and a trash bin near a downtown homeless encampment. Mayor Alan Autry is opposed and City Manager Andrew Souza says they will not act on the council's request.

Mayor Alan Autry Undermines the Homeless
By Mike Rhodes
A proposal by the Fresno City Council to place portable toilets and trash bins near a homeless encampment was thwarted by City Manager Andrew Souza who said he would not follow the council's recommendation. Souza said he had spoken with mayor Alan Autry about this issue and that Autry is adamant in his opposition to placing trash bins and portable toilets near homeless encampments. The City Council voted 5-2 in support of the non-binding resolution to direct the City Manager to place the facilities at one downtown homeless encampment. City Council members Jerry Duncan and Cynthia Sterling sponsored the proposal saying that homeless people, if they are denied these basic services, will be facing serious health and safety problems.
Duncan brought up the issue of placing portable toilets and trash bins near downtown in February of this year. At that time, Duncan talked about the hardship of residents and small business owners who live in the area and have to deal with the problem of hundreds of homeless people who have nowhere to go to the bathroom or any place to put their trash. <see:
http://www.indybay.org/newsitems/2007/02/27/18369678.php
>
A couple of weeks ago the City of Fresno removed the trash from a homeless encampment known as "The Hill," where garbage had accumulated for months. Big Sue, a resident of The Hill, said that when the city cleaned up the garbage (see photo above) "rats the size of cats" could be seen running from the pile.
All of this is taking place in the midst of a lawsuit filed by homeless people who had their property taken and immediately destroyed by city work crews. A federal judge, in that case, has issued a temporary restraining order preventing the city from conducting any raids on homeless encampments that result in the destruction of homeless peoples property. Last week <see:
http://www.indybay.org/newsitems/2007/04/05/18389735.php
> homeless people were evicted near Roeding Park without bulldozers destroying their property.
The City of Fresno is in the process of developing a new policy on homelessness and what happened today, could be viewed in that context. Mayor Autry says he does not want to legitimize the homeless encampments by providing services. He and his staff in the city manager's office say they are looking for long term solutions and they do not want to abandon the homeless by simply putting up portable toilets and a few trash bins. The Fresno Police Department (FPD) also have with placing facilities at the homeless encampments.
The FPD issued a memo to city council members yesterday outlining their opposition to the placement of trash bins and portable toilets near the homeless encampment. The FPD memo was mentioned by several council members during today's discussion. The FPD's opposition reinforced the City Manager and Mayor's position. The memo detailed numerous potential problems with allowing the homeless to have portable toilets and trash bins. For example, the memo suggested that homeless people would clog the portable toilets with "hypodermic needles, clothing and other inorganic matter." The memo cited a December 2003 - January 2004 instance where "two portable toilets were purchased by the Poverello House (which is a homeless center in downtown Fresno) for public use; one was larger to ensure ADA compliance. The larger unit in particular was used for sex acts and illegal activities. Illegal drug use was especially prominent."
City Council member Duncan asked Captain David Belluomini of the FPD - if the portable toilets are not installed near the homeless encampments, "what are people supposed to do when nature calls?" Belluomini answered "We don't perceive it as a law enforcement issue as much as a health and safety issue. I don't have an answer to your question, quite frankly." Duncan then asked about the illegal activities and asked if that was something that the FPD thought might happen because of the trash bins and portable toilets. Belluomini was unable to cite any evidence showing a correlation between increased drug use, prostitution, etc and providing homeless people with these facilities. Belluomini did suggest, however, that having these facilities might bring more homeless people to the area. Duncan said "I have yet to talk with one person who has indicated to me that they are going to abandon their home and job and go live on the street because we have a toilet for them to use."
Council member Henry Perea wanted to change the proposal so it would force the city manager's office to place the facilities near the homeless encampment. After some discussion it was agreed to vote on the non binding resolution today and if the city manager does not act on the request, the item will be brought back next Tuesday, April 17 as a binding resolution. The vote was 5 - 2 with Larry Westerlund and Mike Dages opposed to the proposal. With five votes, the item could withstand a mayoral veto.
For a list of articles and documents about the struggle for civil liberties for homeless people in Fresno, see:
http://www.fresnoalliance.com/home/homelessness.htm
###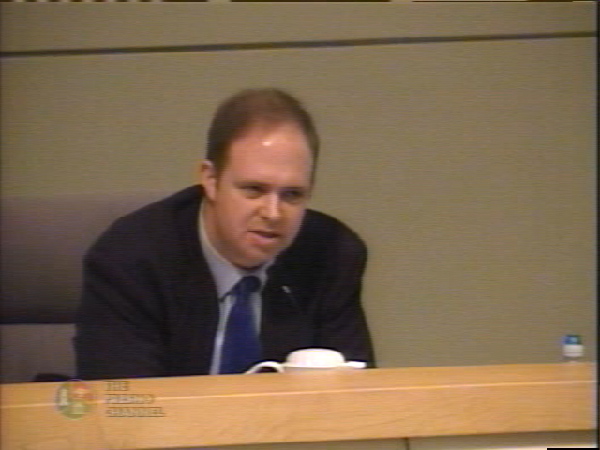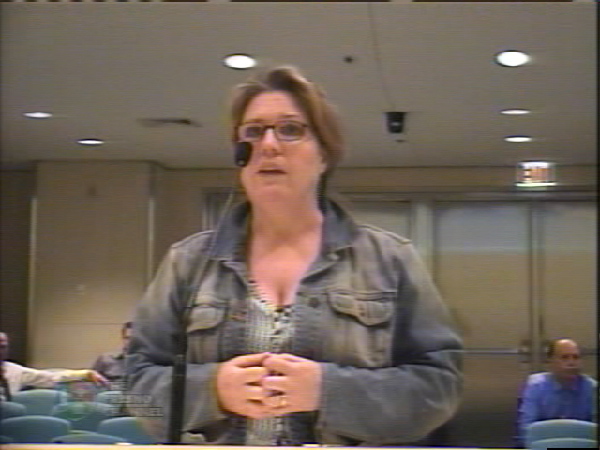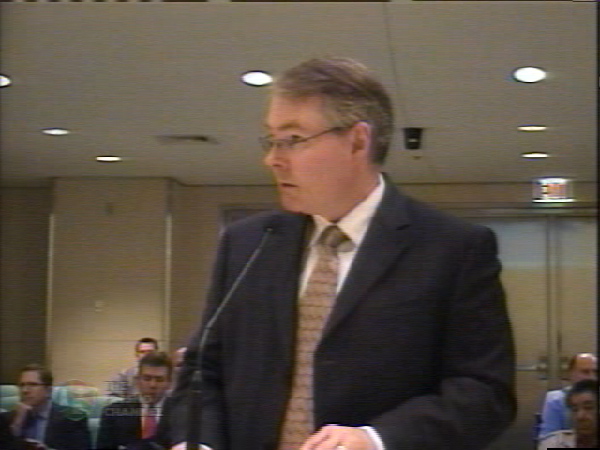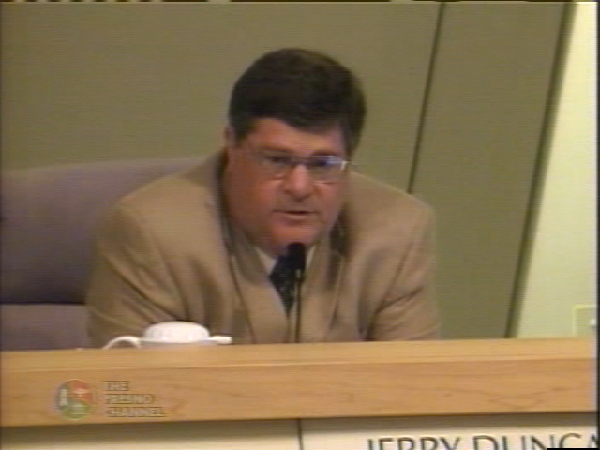 We are 100% volunteer and depend on your participation to sustain our efforts!
Get Involved
If you'd like to help with maintaining or developing the website, contact us.