From the Open-Publishing Calendar
From the Open-Publishing Newswire
Indybay Feature
Shaking Uncontrollably: A Painful, Burning Sensation
I haven't been to Iraq recently, but everything I've seen suggests that this country has become hell on earth. I'm not even going to try to describe the carnage or untangle the lies that caused it. I just want to point out that while Congress is haggling over a meaningless, non-binding resolution to oppose a troop surge that happened last month, in Baghdad's U.S.-controlled Green Zone construction continues on the largest foreign embassy in history.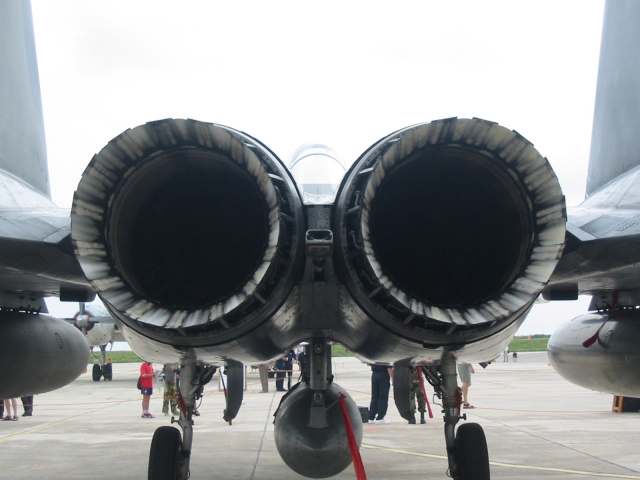 As Iraq burns, the U.S. is using a sub-contracted Kuwaiti workforce to build a $592 million ambassadorial compound featuring American restaurants, a cinema, a gymnasium and allegedly the biggest pool in the country. Although Baghdad's people are suffering through continuous blackouts and sewage disasters four years into the Occupation, President Bush's priority is to build private utility stations in the part of the city where regular people aren't allowed: within the 15 foot walls of what the Iraqi's call "George W.'s palace."
Did I mention that it will be bigger than Vatican City … and visible from space?
As such colossal blunders unfold quietly, drowned out by the roar over diaper-wearing astronauts and overdosed gold-diggers, how could I keep from "Shaking Uncontrollably" any longer. . .
Coming soon to an airport near you:
Millimeter-wave technology researchers at military-industrial powerhouse Northrop-Grumman are developing a
technology
that allows small cameras to look through clothing to detect weapons or other contraband. Defending the emerging technology against claims of intrusiveness, spokespeople say that the cameras offer only "somewhat-fuzzy" images. Somebody should tell these "scientists" that the "fuzz" is called pubes and if they want to see naked people they should stick to the spank mags.
Target practice:
Under a recent
settlement
, the U.S. Air Force will pay $519,070 in compensation to the Little Egg Harbor Intermediate School in New Jersey, because they accidentally blasted it with 27 rounds of 20mm ammunition during a November 2004 night mission. "The Air Force has done the right thing," said state Rep. Jim Saxton. "Their agreement goes a long way towards repairing the actual damages to the school building as well as keeping their relationship with the community healthy." Yeah, another way to keep the relationship with the community healthy would not shoot any more schools with giant guns.
Fox woos:
News Corp. CEO Rupert Murdoch recently told BusinessWeek that the soon-to-be-launched Fox business news
channel
will be more "business-friendly" than its rival CNBC. "They leap on every scandal," he said, and added that the Fox business channel would be "less aggressive" toward the business world. Translation: "CNBC is like a big, nasty tiger and we just want to be a cute, cuddly, little kitten that the business world just loves to snuggle with."
Full-Blown Idiots:
Back in 2002 the Justice Department's Office of the Inspector General found that the
FBI
lost over the 354 weapons and 317 laptops lost during a 28-month-long audit. A follow-up audit recently revealed a massive improvement: only 160 weapons and 160 laptops lost over 44 months. I guess now we know why they used to handcuff themselves to their briefcases back in the day.
Beware the wrath of Pat:
Phillip Busch, a Texas bodybuilder suing Pat Robertson, claims that the
Christian
conservative broadcaster approached him in federal court and said: "I am going to kill you and your family." Busch is suing Robertson for what he says is misappropriation of his image to promote Robertson's "age-defying" protein diet shake. A few years back, Robertson allegedly threatened to kill a business partner's sister after their Biblical coupon books scheme failed. Um, are there any prominent Bible-banging figureheads left who haven't been embroiled in some crazy-ass scandal? Haggard, Baker, Falwell… these guys get into more shit than Snoop Dogg.
Thanks to the people who asked me to start doing Shaking Uncontrollably again. Holding it all in was starting to hurt my head.
We are 100% volunteer and depend on your participation to sustain our efforts!
Get Involved
If you'd like to help with maintaining or developing the website, contact us.