From the Open-Publishing Calendar
From the Open-Publishing Newswire
Indybay Feature
University of California, UC Berkeley Hall of Shame - Stupid Research on Animals
University of California, UC Berkeley Hall of Shame - Stupid Research / Experiments / Testing on Animals
Shameless superstars: Yang Dan, Jack Gallant, Ralph Freeman, Frederic Theunissen, Jeffery Winer, John Casida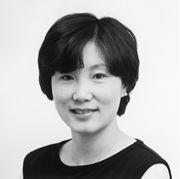 To see how corrupt and greedy for easy grant money the University of California system is (including UC Berkeley) and its collusion with the dark elements of the U.S. National Institutes of Health, one only need step into these laboratories:
1. UC Davis:
http://www.primatefreedom.com/centers/caexptype.html
2. UCSF:
http://www.indybay.org/newsitems/2005/03/17/17276801.php
3. UCSF:
http://www.wwail.org/pdfs/lisberger.pdf
4. UCSF:
http://www.vivisectioninfo.org/vivcampaigns/stryker.html
5. UCSF:
http://www.vivisectioninfo.org/ucsf/dog_experiments.pdf
6. UCLA:
http://uclaprimatefreedom.com/id1.html
7.
http://www.pcrm.org/resch/anexp/beyond/monkey_0605.html
8.
http://www.animalaid.org.uk/videos/wastedb.ram
(Need RealPlayer to view this)
9.
http://www.stopanimaltests.com/index.aspx
10.
http://www.stopanimaltests.com/AnimalResearchInd.asp
PLEASE WRITE TO THE UNIVERISTY OF CALIFORNIA REGENTS AND THE INDIVIDUAL CAMPUSES TO ASK THEM TO PHASE OUT LIVE ANIMAL EXPERIMENTATION.
UC Berkeley's YANG DAN uses 70 CATS, 950 rats, 48 ferrets, 200 mice and 200 hamsters per year.
Supposedly performed under sufficient anesthesia, Yang Dan's cats and other animals are paralyzed with a drug, a hole is drilled in their skulls and electrodes inserted directly into their brains. They are placed in "stereotaxic device with ear bars, eye bars and a mouth bar to stabilize the head position." Their eyes are "glued" to "posts." They are subjected to visual stimuli, and the electrical firings of roughly a dozen single brain cells or less are recorded continuously for up to "72 hours" non-stop until the "cortex stops giving normal visual responses." Rats are placed in a "light-tight box, and kept under no-light conditions for 48 hours to 1 week prior to recording," or one eye would be sewed shut. Rats will also undergo fluid deprivation to "motivate" them to perform tasks to test Dr. Dan's "visual discrimination paradigm."
The purpose, she claims, is to "understand how visual neurons code and process information" and how "connectivity between them are modulated by visual inputs."
NOTE: Animals which are closer to us, such as the rhesus (or macaque) monkey, have been shown to have very different cortices from that of humans. It is not just a matter of size, but also of structure and function. If monkeys are this different, how are the brains of animals such as cats and birds going to give us a better understanding of our own brains? Although the researchers say that there is little or no suffering on the part of the animals, everyone involved in such research has a personal interest in convincing the public, and themselves, that this is the case. In reality, the chances for error which would lead to great suffering is too great.
Other examples at UC Berkeley:
http://www.curedisease.net/resources/index.shtml
;
http://www.pcrm.org/resch/anexp/beyond/monkey_0605.html

Jack Gallant performs invasive single-cell brain recording in vision experiments on Macaque monkeys. Fluid deprivation is used to make them perform eye movements or visual fixations while they are in restraint chairs with their heads bolted still as single-cell activity is recorded invasively with wires sticking into their brains.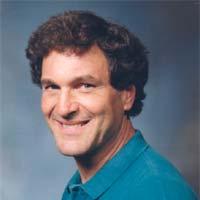 Ralph Freeman uses 35 cats per year for vision experiments. He performs similar procedures to the cats as Yang Dan does above.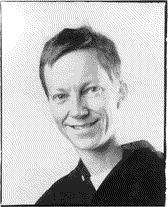 Frederic Theunissen performs invasive brain recordings on 175 finches in a four-year period. He also uses a wild-caught crow and a wild-caught raven. The purpose, he claims, is to "achieve a better understanding of the neural mechanisms underlying the perception of complex sounds" and "learning mechanisms during development." He states "there may exist an overall sexual preference for a male with a 'sexy song.'" How demented.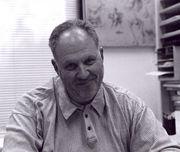 Jeffery Winer performs highly invasive and gruesome brain and ear recordings on the following 18 animal species per year; namely, 25 cats, 100 rats, 4 gerbils, 4 guinea pigs, 4 gray squirrels, 4 Lesser bushbabies, 4 owl monkeys, 4 opossums, 4 chincillas, 4 ferrets, 4 armadillos, 4 pigeons, 4 barn owls, 4 pallid bats, 6 mustached bats, 6 squirrel monkeys, 4 rhesus monkeys, 4 macaque monkeys. He claims it might benefit humans with hearing problems. However, animal brains are significantly different from human brains.
John Casida fed nerve poisons (contained in pesticides and chemical warfare agents) to mice to find the level at which half of them will die in two hours, the notorious LD50 test - a very cruel and unnecessary practice as in-vitro toxicology tests are available and more accurate and relevant.

We are 100% volunteer and depend on your participation to sustain our efforts!
Get Involved
If you'd like to help with maintaining or developing the website, contact us.